4th Asia Trails Conference opens in Taiwan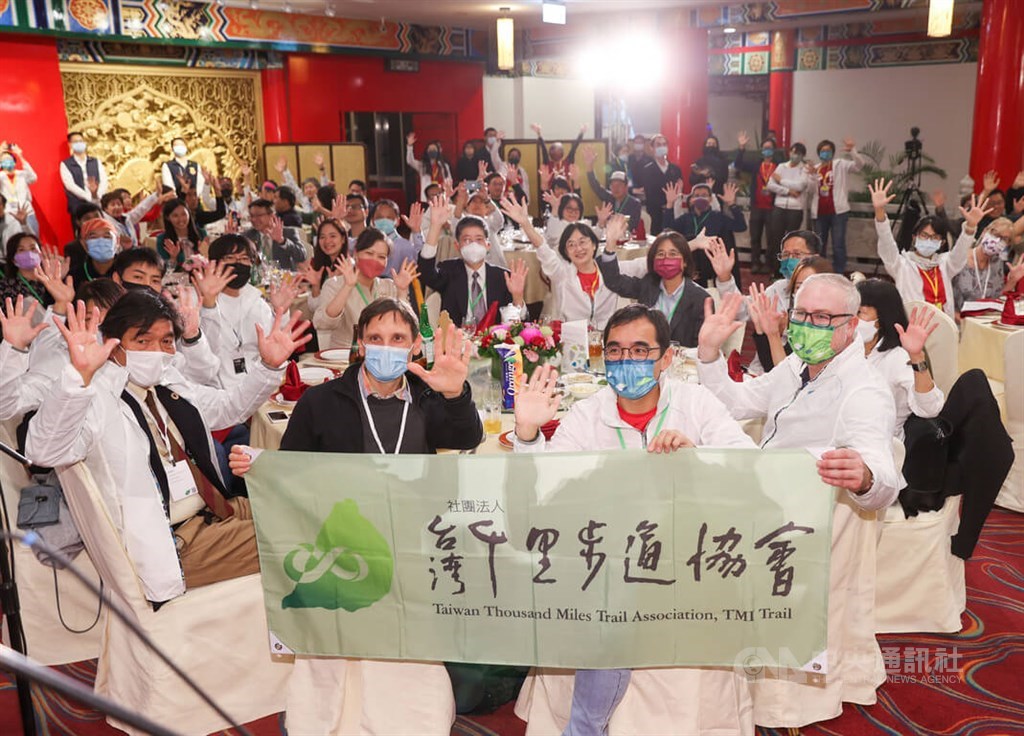 Taipei, Dec. 1 (CNA) The Taiwan Thousand Miles Trail Association (TMI Trail) on Thursday announced the commencement of the 4th Asia Trails Conference, a five-day event that is being held in Taiwan for the first time.
The event celebrates the world's greenways as well as the pairing of hiking trails in Taiwan with trails from around the world.
The main event of the conference is a two-day symposium that will take place at the Chientan Youth Activity Center in Taipei from Dec. 2-3, where representatives of 21 trails and hiking related organizations from nine countries and regions will hold discussions and workshops on the theme "together, we go further." This includes the effects of climate change on hiking trails around the world as well as trail conservation and advocacy.
The symposium will feature speakers from many international trail organizations, including the U.S.-based Appalachian Trail Conservancy and the Japan Long Distance Trail Association.
The 300 domestic and international participants will also pledge in the "Taipei Declaration" to collectively advance towards global sustainability and hiking trail advocacy.
Video source: TMI Trail Youtube
Following the conclusion of the two-day symposium, TMI Trail has arranged for international attendees to experience first hand three of Taiwan's official national greenways.
Various delegations will split up to experience different trails around Taiwan, all the while celebrating the establishment of friendship ties between Taiwan's Mountains to Sea National Greenway and the Bruce Trail in southern Ontario, Canada.
Masafumi Saito, a long-distance hiker and trail columnist from Japan, will personally spend an estimated 70 days traversing the Tamsui-Kavalan Trails, the Mountains to Sea National Greenway and the Raknus Selu Trail before returning to Japan on Jan. 13.
TMI Trail and the 4th Asia Trails Conference are both part of the Asia Trails Network, which is itself the regional body of the World Trails Network which connects and advocates for hiking and scenic trail experiences internationally.