INTERVIEW
/
Taiwanese becomes first woman to lead Paris Opera Chorus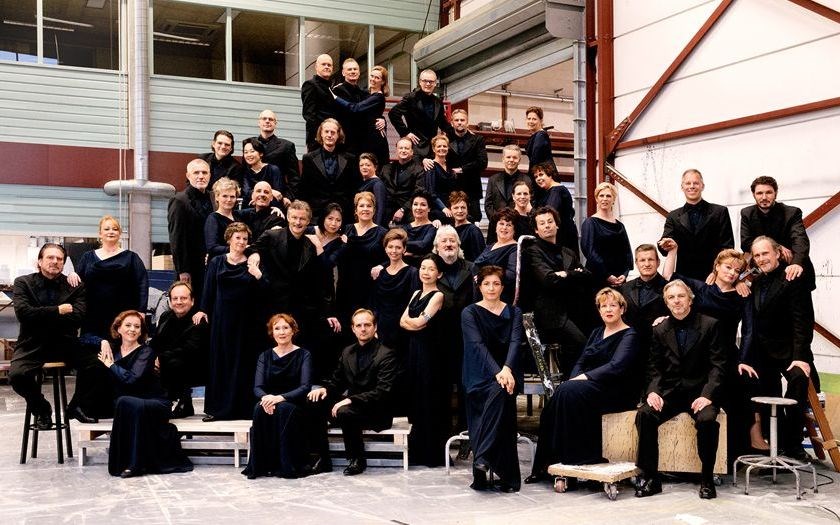 Taipei, Feb. 7 (CNA) The Opéra National de Paris on Thursday named Taiwanese Wu Ching-lien (吳淨蓮) as its new chorus master, making her first woman to be appointed to that position.
"The offer of that position represents huge recognition and is a challenge for me," Wu told CNA in a telephone interview.
Wu will leave her job at the Dutch National Opera, where she has been serving as chorus master since 2014, and will take up the new position in France in April.
During her time with the Dutch National Opera, its chorus was voted in 2016 as the best opera chorus of the year by the German magazine Opernwelt.
Wu, a former schoolteacher in Taiwan, said that when she received a Taiwan government scholarship to study chorus conducting at Conservatoire National Supérieur de Musique et Danse in Lyon, France, little did she dream that it would lead to a 30-year career in Europe.
"But when the time and opportunities come, I'm always ready to face the curve balls life throws me, to see if I can catch them," she said.
Wu got her first big break in Europe in 1991, when she was recruited as chorus master of the Opéra national du Rhin in Strasbourg, France. Ten years later, she took up the same position with the Grand Théâtre de Genève in Switzerland.
She later went on to serve as chorus master of the Dutch National Opera.
"Studying in France and working in Switzerland and the Netherlands opened my eyes and helped me see things in a different way," Wu said.
"The world is so big, and there are so many great talents, one needs to do solid ground work, step by step, to cultivate one's abilities, while waiting for the perfect time and opportunity."
In her new job as chorus master of the Opéra National de Paris, the major challenge is likely to be a packed daily schedule of rehearsals and performances for different productions, she said.
The Opéra National de Paris has two venues in the French capital -- Palais Garnier, which has nearly 2,000 seats, and the 2,723-seat Opera Bastille.
Wu said her first tasks will be to choose the guest singers for the chorus, which currently has 102 members, and holding auditions for the 10 current vacancies.
As chorus master, Wu said, it is her responsibility to ensure that every singer performs at their best.
While preparing to take up the new post on April 26, she is exploring Amsterdam to fix its beauty in her mind, she said.
View All