Taiwan drops in global English proficiency rankings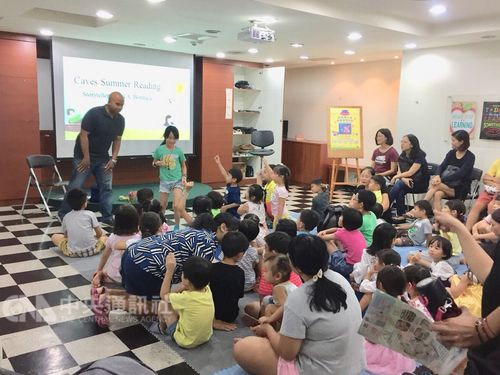 Taipei, Nov. 7 (CNA) Taiwan ranked 48th among 88 countries and regions around the world in the 2018 English Proficiency Index compiled by the private education company Education First (EF), a drop of eight notches from 40th in the previous rankings.
Taiwan's English proficiency was evaluated as "basic," with a score of 51.88 points, ranking 10th in Asia, where 21 countries and regions were included in the index.
Sweden topped the rankings for English proficiency in a non- English-speaking country, with an evaluation score of 70.72 points, followed by the Netherlands and Singapore, according to an EF report on the survey.
Each year since 2011, EF has published the index that ranks countries by the average level of English language skills amongst those aged 18 and older who take EF English tests, which are available free on the Internet.
The latest index covers 1.3 million people from 88 countries and regions where English is learned as a second language. While 92 percent of the test participants were under the age of 40, 60 percent of all the participants were female, according to EF.
EF, founded in 1965 in Sweden, is an international education company that specializes in language training, educational travel, academic degree programs and cultural exchanges.
Minh Tran, senior director of research at EF, said that from the index, they found English proficiency is an indicator of work capability in the countries where English is spoken as a second language, meaning that the higher the English proficiency, the higher the productivity.
The latest finding about Taiwanese people's English skills, however, might not be good news for Taiwan's Cabinet led by Premier Lai Ching-te (賴清德), who has vowed to turn Taiwan into a country that speaks both Mandarin and English.
On Wednesday, National Development Council (NDC) Minister Chen Mei-ling (陳美伶) said the government will make efforts to improve English proficiency in the hope that Taiwan will become a "bilingual country" by 2030.
However, the government will not allocate massive budgets to achieve its goal but will integrate existing resources for English language education, Chen said.
She also said that English language education will not be promoted at the expense of mother tongue education.