Taiwanese scholar becomes U.S. kinesiology academy fellow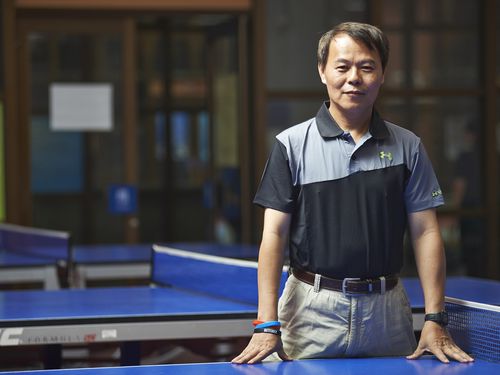 Taipei, Oct. 1 (CNA) Hung Tsung-min (洪聰敏), a professor in physical education at National Taiwan Normal University (NTNU), has been selected as an international fellow by the National Academy of Kinesiology in the United States, only the second Taiwanese to receive that honor, NTNU said in a statement released Monday.
The university described the American academy of kinesiology as the world's top academic institute in kinematics, with more than 140 international fellows since it was founded in 1926.
Hung is the second Taiwanese to receive the honorary title, which recognizes recipients as having remarkable academic achievements in the area of kinesiology.
He follows Tsai Min-chung (蔡敏忠), former head of the Department of Physical Education under the Ministry of Education, who was selected as an international fellow in 1981.
The department was reorganized as the Sports Administration under the MOE in 2013.
The U.S. National Academy of Kinesiology, which is dedicated to encouraging and promoting the study and science of human movement and physical education, is an honorary organization composed of active, emeritus, and international fellows who have made significant contributions in the fields of kinesiology and physical education.
Hung received a doctoral degree in sports psychology from the University of Maryland in the U.S. in 1996. Since returning to Taiwan in 1997, he has focused on research in the field of sports cognitive neuroscience, according to NTNU.
His main research falls in the areas of neurological mechanism and control in competitive sport and the impact of exercise on the cognitive neurological function in the brain.
Hung has published more than 140 papers in domestic and foreign journals, while also helping many local athletes to perform better at international events. He received the Outstanding Research Award from the Ministry of Science and Technology for 2018.