Austronesian conference seeking to promote aboriginal exchanges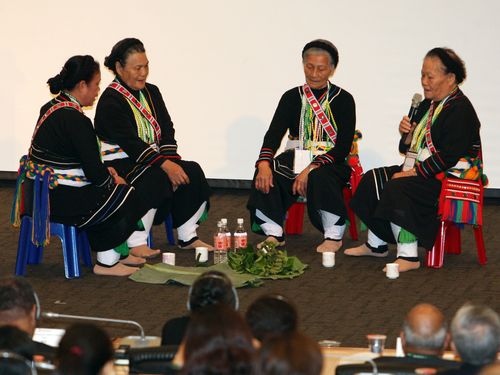 Taipei, Dec. 2 (CNA) The annual International Austronesian Conference kicked off Monday in Taipei with the aim of promoting international Austronesian exchanges and enhancing the global visibility of Taiwan's indigenous people and culture.
During the two-day conference, scholars and experts from Taiwan, New Zealand, the United States, Canada and other countries will speak about the applications, teaching methods, and future prospects of indigenous education.
"We hope the conference will help raise the international visibility of Taiwanese indigenous people," Council of Indigenous Peoples Minister Lin Chiang-yi said at the opening.
He added that he hopes the conference will also help support his council's effort to push for more indigenous village schools and recover traditional indigenous culture.
The Maori education system in New Zealand, for example, could serve as model for indigenous schools in Taiwan in the future,the council said in a statement.
Also speaking at the opening, President Ma Ying-jeou said it is "significant" that the conference is being held in Taiwan, the place that many scholars believe is the origin of the Austronesian people.
He said his government's efforts to preserve indigenous language and culture include the establishment of three indigenous schools in Taiwan, and plans are underway to open two more next year.
Meanwhile, in a bilateral trade agreement signed in July, Taiwan and New Zealand included an article on exchanges between their indigenous peoples, Ma noted, adding that this shows the importance the two countries place on indigenous issues.
"We (in Taiwan) hope to protect and promote indigenous culture through various international conventions and bilateral treaties," he said.
The conference, now in its 11th year, is addressing issues related to Austronesian people.
The term refers to people such as Taiwan's aboriginals and Malay, Filipino, and Maori Hawaiian natives, who speak Austronesian languages.
(By Christie Chen)ENDITEM/pc