DEFENSE
/
U.S., Chinese warships did not enter Taiping Island waters: CGA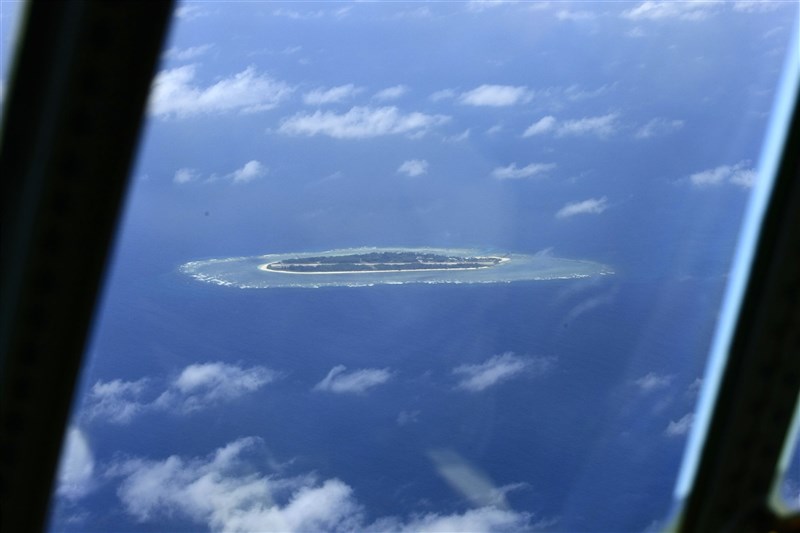 Taipei, Nov. 13 (CNA) A Coast Guard Administration (CGA) official reiterated Monday that no United States or Chinese vessels entered Taiwan's territorial waters around Taiping Island in the disputed South China Sea on Nov. 3, amid counter claims made by an opposition lawmaker.
Jia Chih-kuo (賈治國), deputy head of the CGA's Patrol Division under the Ocean Affairs Council, made the statement during a press conference held by Kuomintang (KMT) Legislator Chen I-hsin (陳以信) when the latter accused the CGA of lying about intrusions by American and Chinese warships earlier this month.
Chen presented photographs he received from an anonymous source allegedly taken at the Taiwan-controlled island on Nov. 3, which he said provided proof that vessels from both countries were detected around 3 nautical miles from Taiping.
However, there were no indications exactly when and where the photographs were taken or how far the foreign vessels were from Taiping Island.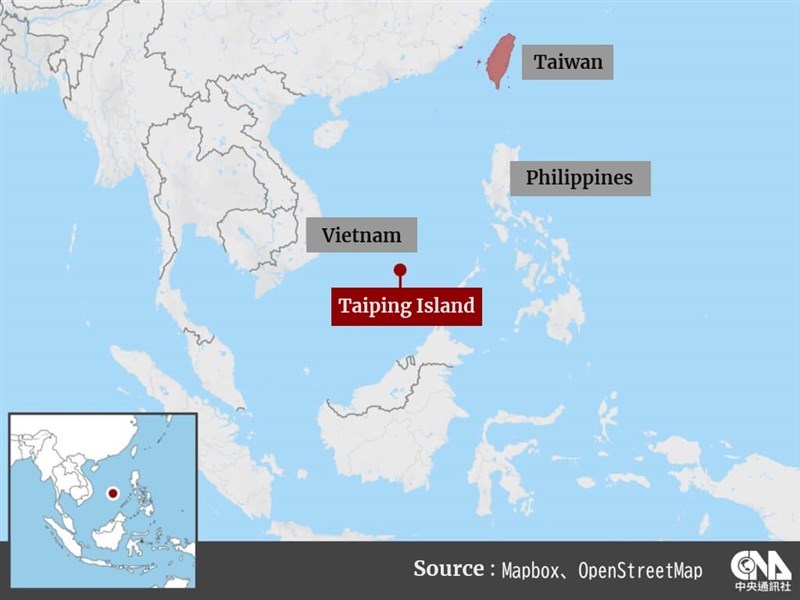 The KMT lawmaker further accused the ruling Democratic Progressive Party government of doing nothing to expel foreign vessels even though they were detected within 12 nautical miles or inside the territorial waters of the island.
In response, Jia confirmed that coast guards posted on Taiping Island did detect a Chinese warship and an American warship near the island on Nov. 3 and closely monitored their movements.
The two foreign vessels were detected around 21 nautical miles northeast of Taiping Island. Neither the Chinese nor U.S. vessel came within 12 nautical miles or into the territorial waters of the island on Nov. 3, according to the CGA official.
"The closest the Chinese vessel came was 13.4 nautical miles from Taiping Island," Jia said.
According to a U.S. 7th Fleet press statement, the USS Dewey (DDG-105), an Arleigh Burke-class guided-missile destroyer, completed a freedom of navigation operation near the Spratly Islands on Nov. 3.
"This freedom of navigation operation upheld the rights, freedoms, and lawful uses of the sea recognized in international law by challenging restrictions on innocent passage imposed by the People's Republic of China (PRC), Taiwan, and Vietnam," reads the 7th Fleet statement.
Meanwhile, the Chinese-language United Daily News reported that an unidentified Chinese warship sailed near Taiping Island on Nov. 3.
Previously Taiwan's top intelligence chief, National Security Bureau Director-General Tsai Ming-yen (蔡明彥), did not give a direct answer when asked by Chen whether American and/or Chinese warships were detected within Taiping's territorial waters on Nov. 3, during a legislative session on Nov. 6.
Tsai said only that if a foreign vessel sailed within 12 nautical miles of Taiping, the CGA would report the incident to the Ministry of Foreign Affairs (MOFA) which would take appropriate measures.
Tsai did not explain what measures MOFA would take in response to such an intrusion but it is believed an official protest would be lodged with the governments of the foreign vessels found entering the nation's territorial water.
Later that night, Ocean Affairs Council head Kuan Bi-ling (管碧玲) said in a Facebook post that no foreign vessels trespassed into Taiping's territorial waters on Nov. 3, in a direct response to the accusation made by the KMT lawmaker.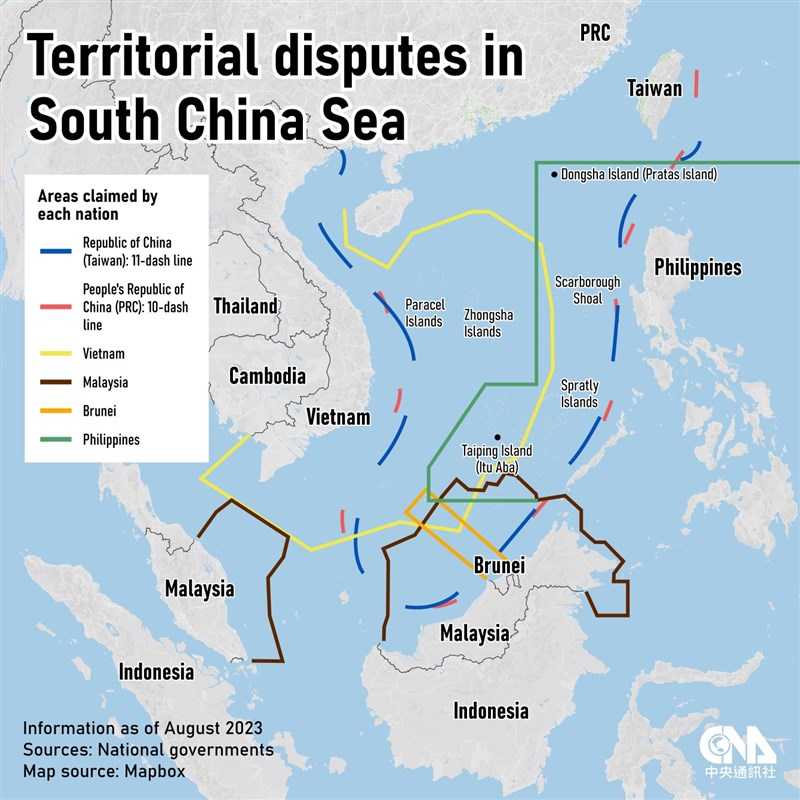 Meanwhile, asked to comment on how the CGA would beef up its patrols around Taiping Island, amid rising tensions in the region, Jia told Chen at Monday's press event that the administration sends 3,000 tonne vessels on routine patrols around Taiping four times a month.
The CGA will soon deploy CGA patrol vessels of about 100 tonnes to Taiping Island once a wharf expansion project is completed, Jia said, though he did not say when the project is expected to be completed.
Currently, only vessels of about 20 tonnes are able to dock on the island.
Taiping Island, also known as Itu Aba, the largest of the naturally occurring Spratly Islands in the South China Sea, lies 1,600 kilometers southwest of Kaohsiung and is administered as part of the southern Taiwan city's Cijin District.
It is currently occupied by around 200 Taiwanese Coast Guard personnel trained by the Marine Corps and drills are held regularly. The island is also claimed by Vietnam, China and the Philippines.
Taiping is one of the two territories controlled by the government of Taiwan in the South China Sea, the other being Dongsha, or Pratas Island, which lies 450 kilometers southwest of Kaohsiung.
View All