11 Chinese warplanes seen near southern Taiwan amid U.S.-Philippines exercises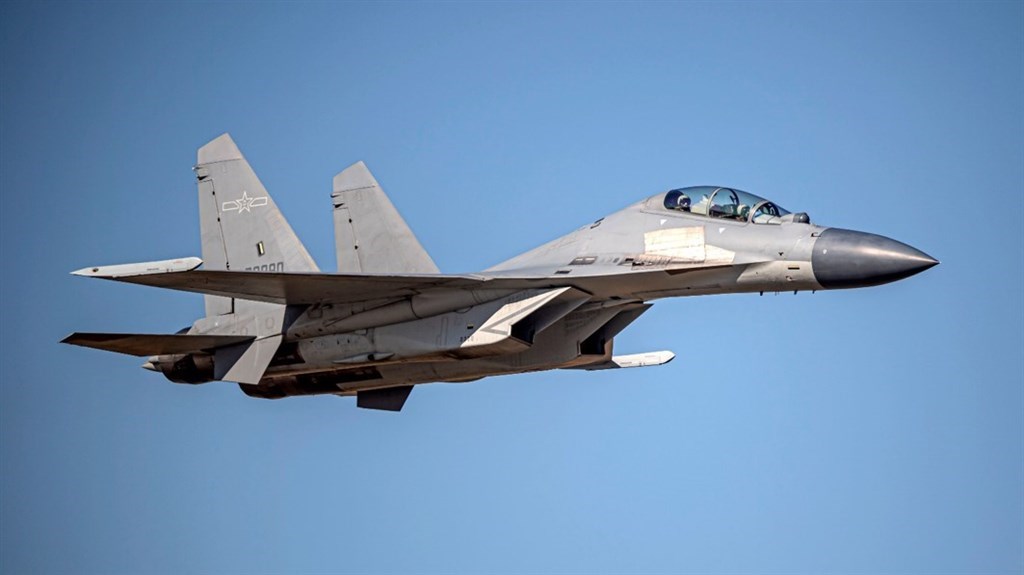 Taipei, March 31 (CNA) Eleven Chinese military aircraft flew into the southwestern part of Taiwan's air defense identification zone (ADIZ) Thursday, the Ministry of National Defense (MND) said, as the United States and the Philippines hold their largest-ever joint exercises in nearby waters.
The sortie consisted of two twin-engine Xian H-6 strategic bombers, four Chengdu J-10s, four Shenyang J-16 fighter jets, and one KJ-500 airborne early warning and control aircraft, according to a statement released by the ministry.
The two H-6s were spotted between Taiwan and the Taiwanese-held Pratas Islands, known locally as Dongsha, located 440 km southwest of Taiwan in the South China Sea.
An ADIZ is an area declared by a country to allow it to identify, locate and control approaching foreign aircraft, but such zones are not considered territorial airspace.
Taiwan's Air Force responded by scrambling interceptors to monitor the Chinese aircraft, issuing radio warnings, and mobilizing air defense assets, the ministry said.
The latest incursion came amid the ongoing annual joint exercise between the armed forces of the Philippines and the United States which kicked off on Monday, amid tensions between Manila and Beijing in the South China Sea.
Featuring around 9,000 military personnel, the 37th Balikatan Exercise which runs until April 8 in the Philippines, is the largest since it was first held in 1991.
Taiwan's defense ministry has been publishing information about such flights since Sept. 17, 2020, amid a rising number of almost daily intrusion into its ADIZ by Chinese military planes.
The largest number of aircraft in a single day was 56 recorded on Oct. 4, 2021, while the highest number this year has been 39 reported on Jan. 23, according to the ministry.