Impact of China's '31 measures' exaggerated: MAC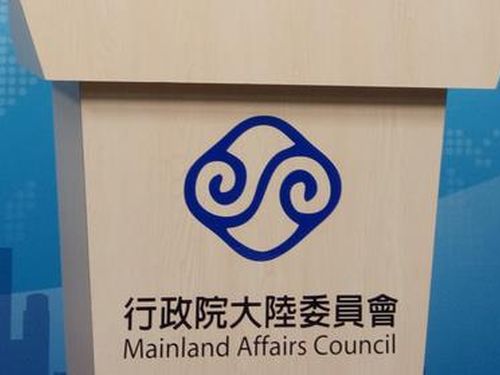 Taipei, Feb. 27 (CNA) China has "exaggerated" the effects of its "31 measures" to attract Taiwanese talent and investment, Taiwan's Mainland Affairs Council (MAC) said Wednesday after Beijing published a progress report on the initiative.
In a statement, the MAC cited statistics that showed an 8.1 percent annual decrease in Taiwanese investment in China last year to US$8.5 billion and negative growth for the past three years.
Furthermore, many Taiwanese businesspeople have said it is becoming increasingly difficult to invest in China, despite the "31 measures" that include 12 initiatives aimed at treating Taiwanese investors the same as their Chinese counterparts, the MAC said.
In addition, Beijing's "Made in China 2025" strategy, which seeks to advance domestic production of critical technology, has raised security red flags all over the world, which in turn has deterred Taiwanese investors, the MAC said.
Announced on Feb. 28 last year, Beijing's "31 measures" also included deregulation initiatives to attract more Taiwanese students and professionals to live and work in China.
Some of the incentives targeted faculty members at Taiwan universities and talent in fields such as medicine, finance and culture.
Ahead of the first anniversary of the "31 measures," China's Taiwan Affairs Office released a progress report Wednesday that said the efforts had been effective and it also launched an app to promote the initiative.
The MAC said, however, that the report had exaggerated the success of the "31 measures," which are more rhetorical than factual.
For example, the MAC said, Taiwanese who have obtained China's "residence permit" are not given preferential treatment when they apply for a credit card or purchase tickets for high-speed rail or air travel, as the Chinese authorities have claimed.
In essence, the main purpose the "31 measures" is to promote China's goal of unification with Taiwan, the MAC said.
Citing data valid as of 2017, the MAC said the number of Taiwanese students in China universities was around 3,000, while in the rest of the world the number was 10 times higher.
In 2017, there were 405,000 Taiwanese working in China but that number has been declining steadily, the MAC said.
Instead of releasing propaganda on the success of the "31 measures," China would do well to improve its treatment of Taiwanese businesspeople and students and better safeguard their due rights and personal safety, the MAC said.
A task force set up by the relevant agencies in Taiwan to monitor and analyze China's "31 measures" will compile and release a report on the issue, the MAC said.