Arizona to provide help to TSMC in talks with unions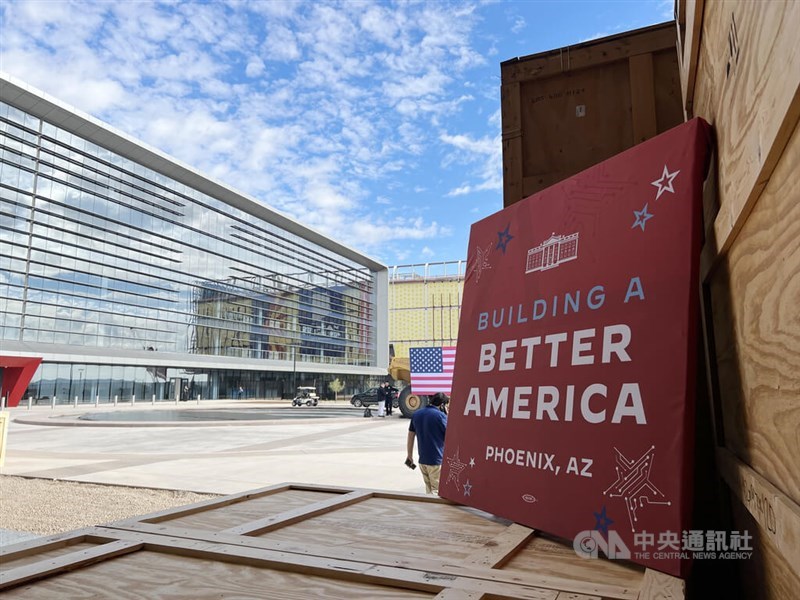 Taipei, Sept. 19 (CNA) The U.S. state of Arizona will provide assistance to Taiwan Semiconductor Manufacturing Co. (TSMC), which is building two wafer fabs in the American state, in an effort to facilitate meetings with union workers, Arizona Governor Katie Hobbs said Tuesday.
On the sidelines of U.S. Business Day, an annual investment forum held in Taipei, Hobbs, who arrived in Taiwan Saturday on a five-day trip, said she visited TSMC on Monday and talked with the chipmaker on a range of issues including the fab investments, water recycling and the partnership between Arizona and TSMC.
TSMC is investing US$40 billion to build two advanced wafer fabs in the state.
However, the company has pushed back the mass production of the fabs in Arizona using its advanced 4 nanometer process to 2025 from the original date of 2024, citing a lack of skilled workers as slowing down installation of clean room equipment.
The other fab is slated to start commercial production using the company's more sophisticated 3nm process in 2026. The 3nm process is the latest technology TSMC began using in commercial production in Taiwan at the end of last year.
In an op-ed published recently by the Arizona Republic and Phoenix Business Journal, Aaron Butler, president of the Arizona Building and Construction Trades Council, accused TSMC of "blaming its construction delays (on American workers) and using that as an excuse to bring in foreign workers who they can pay less."
In August, the Arizona Pipe Trades 469 Union filed a petition urging U.S. lawmakers to reject TSMC's application to bring in 500 Taiwanese workers on temporary E-2 visas, according to U.S.-based news outlet Business Insider.
Arizona continues to welcome TSMC and its suppliers to the state, Hobbs said.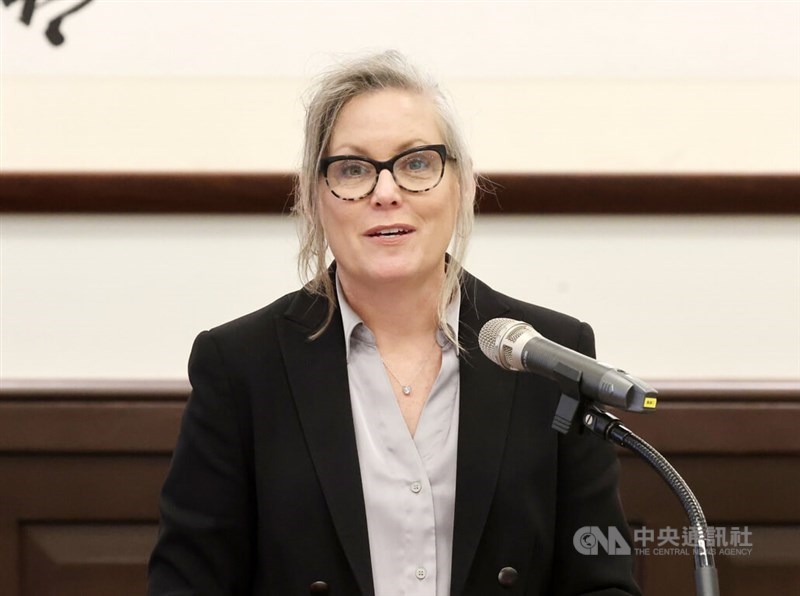 Over the past year about 30 of TSMC's suppliers have announced plans to invest in Arizona, she added.
"There are 12,000 construction workers on the site every day. The majority of those are skilled Arizona workers. And we're continuing to work to bring everyone to the table to address the concerns," Hobbs said.
Hobbs said she has been very impressed by the speed at which TSMC's fabs have been built, and "we are working through bugs and expect it to continue on schedule," she said.
Hobbs said in her short tenure as governor, the last eight months, Arizona has announced several initiatives to continue to build that skilled workforce and make Arizona a great place to build chips.
Earlier Tuesday, Hobbs met with President Tsai Ing-wen (蔡英文), pledging to strengthen cooperation with Taiwan.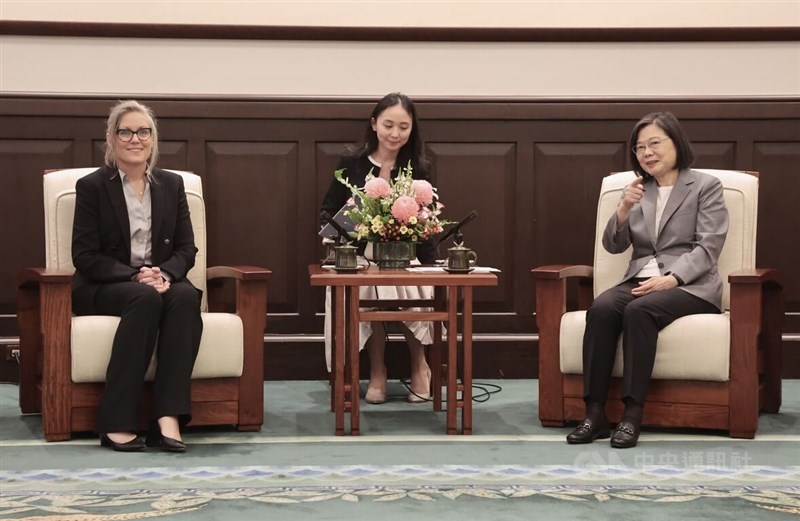 "The partnership between Arizona and Taiwan is one of the most important global partnerships happening anywhere in the world," Hobbs told Tsai at the Presidential Office.
The governor said that two-way trade between Arizona and Taiwan totaled more than US$3.27 billion in 2021, noting that bilateral collaborations has extended beyond trade and economics to include education, culture, and national defense.
Speaking in a similar vein, Tsai said TSMC's Arizona plant will "help [both sides] create more secure and more resilient supply chains."
The president added that she looks forward to seeing Taiwan and Arizona continue working together to create more mutually beneficial developments.
Democratic Party governor Hobbs, who assumed office in January, will conclude her visit to Taiwan on Wednesday.