COST OF LIVING
/
Gov't releases ATM coordinates for NT$6,000 cash handouts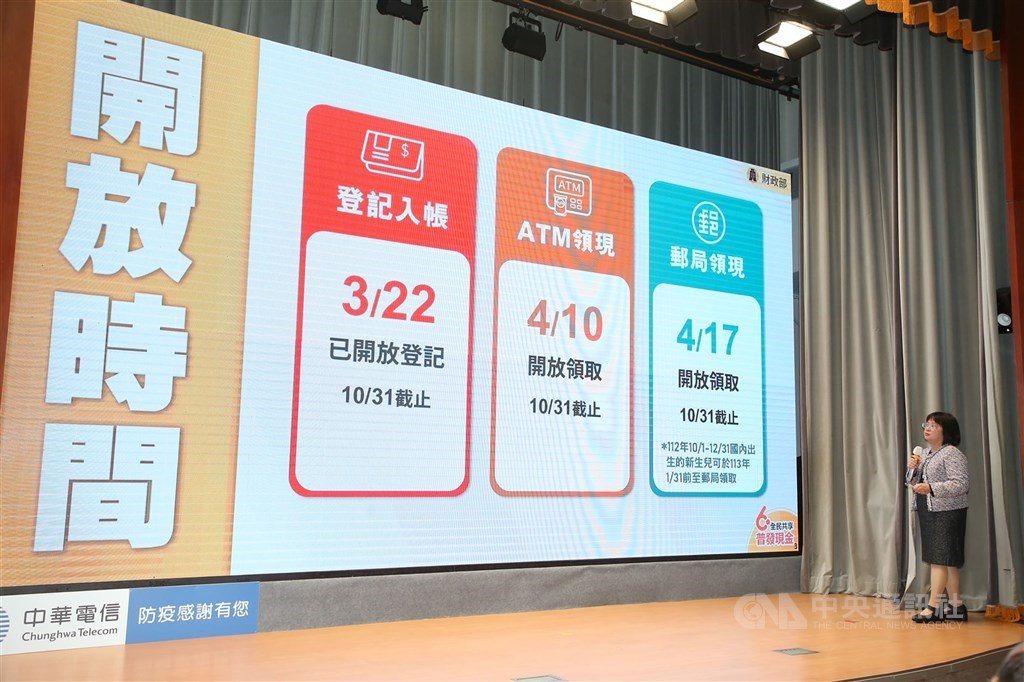 Taipei, March 29 (CNA) The Ministry of Digital Affairs (MODA) said Wednesday it has released addresses and coordinates for ATMs where people will be able to collect NT$6,000 (US$197) government cash handouts beginning April 10.
Using unspent tax revenues collected last year, Taiwan's government has decided to give NT$6,000 cash handouts to citizens, foreign nationals with permanent residency and resident spouses of Taiwanese nationals.
Taxpayers with nonpermanent residency, who make up the overwhelming majority of Taiwan's foreigners, are excluded from the scheme.
MODA has released a data sheet containing coordinates and other information for 26,000 ATMs in Taiwan that eligible individuals can use to get the NT$6,000 handouts directly without registering first.
The data sheet, which can be downloaded as a .cvs file from https://data.gov.tw/dataset/161441, can be used to create maps of available ATMs, MODA said, similar to those made by the public at the height of the COVID-19 pandemic showing where to buy test kits and masks.
Eligible individuals can collect the cash handouts from designated ATMs between April 10 and Oct. 31 using an ATM card and their Identification Card/residency card and National Health Insurance (NHI) Card numbers, MODA said.
Parents and guardians who wish to collect cash from a designated ATM on behalf of those under the age of 13 can do so using the child's NHI card number, the ministry said.
ATMs that are available for collecting the cash handouts will be marked with an orange sticker so they can be easily identified, according to MODA.
Alternatively, people can register online (https://6000.gov.tw/EnRegister) to have the handouts transferred to their bank or post office checking accounts.
Designated banks: 1 Bank of Taiwan / 2 Land Bank of Taiwan / 3 Taiwan Cooperative Bank
4 First Bank / 5 Hua Nan Bank / 6 Chang Hwa Commercial Bank / 7 Taiwan Business Bank 
8 Mega International Commercial Bank / 9 Cathay United Bank / 10 Taishin International Bank
11 CTBC Bank / 12 E.SUN Bank / 13 Yuanta Bank / 14 Bank SinoPac
Related News
March 27: Post-COVID mortgage subsidy program to begin in mid-2023
March 25: NT$6,000 handouts registered for online to be remitted from April 6
March 24: Post-COVID spending bill clears Legislature
March 23: Home buyers to pay NT$40,000 more annually after latest rate hike
March 23: Taiwan central bank raises interest rates by 12.5 basis points
March 18: Authorities block phishing page for NT$6,000 tax rebate
March 17: Taiwan to raise electricity prices for certain users from April 1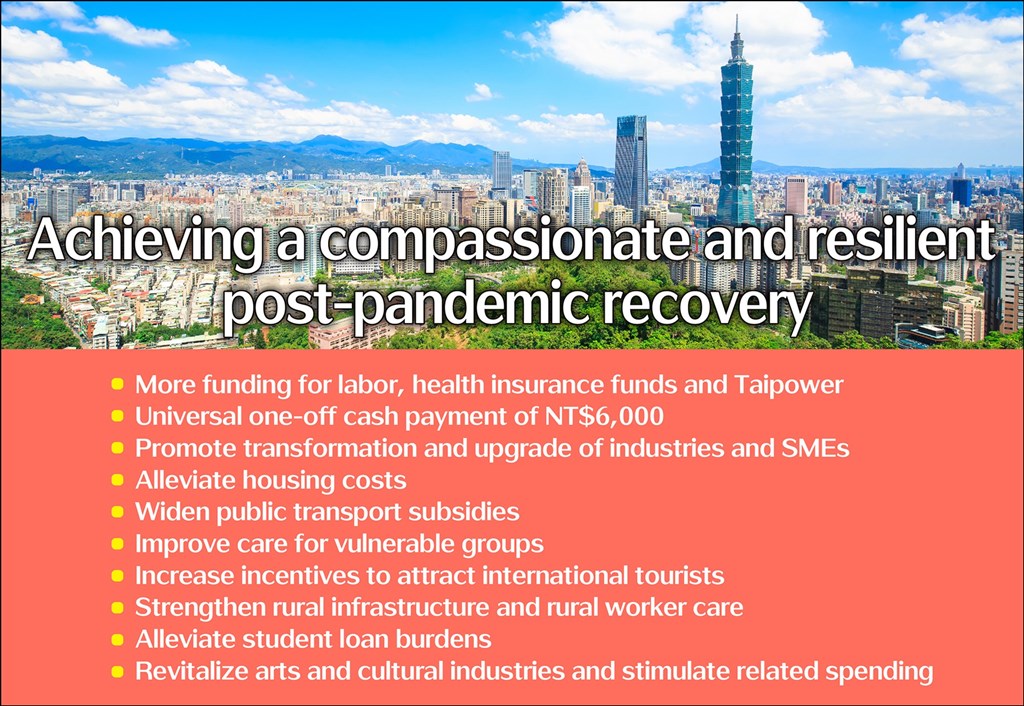 View All