Citi consumer banking business in Taiwan to be acquired by DBS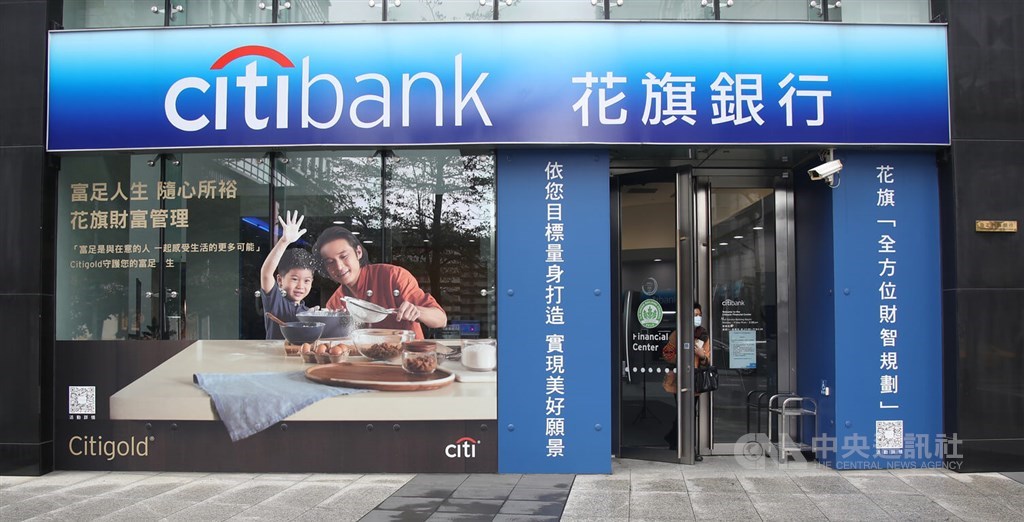 Taipei, Jan. 28 (CNA) Citigroup Inc. (Citi) has reached an agreement with DBS on the acquisition of Citi's consumer banking franchise in Taiwan (Citi Consumer Taiwan), including transferring about 3,500 staff employed by the retail arm, according to both multinational financial services corporations Friday.
The development came after a Citi announcement on April 15, 2021, that the multinational planned to reduce its retail banking business presence in 13 markets across Asia, Europe, the Middle East and Africa, including Taiwan, Australia, China, India, Indonesia, and South Korea.
As previously announced, Citi's exit from its consumer franchises in those markets is expected to release approximately US$7 billion of allocated tangible common equity over time.
Meanwhile, the acquisition in Taiwan will cover all related Citi staff, with about 3,500 consumer bank and supporting employees expected to transfer to DBS Taiwan upon close of the proposed transaction, Citi said in a statement.
DBS confirmed in its own statement that it intends to keep on all employees.
DBS will pay Citi cash for the net assets of the acquired businesses, plus a premium of approximately NT$19.8 billion (US$715 million), subject to customary closing adjustments, Citi said.
Completion of the proposed transaction is subject to customary regulatory conditions but is anticipated by mid-2023, Citi said.
The completion of the deal will accelerate DBS Taiwan's growth by at least 10 years, making it Taiwan's largest foreign bank by assets, DBS said.
The combined entity will have the largest credit card balance, investment AUM, loan book and deposit base among foreign banks in Taiwan, DBS said.
This will provide synergies from economies of scale, including reduction of global and regional overheads, DBS said, adding that Citi Consumer Taiwan's strong low-cost deposit base will also support the expansion of DBS Taiwan's institutional and SME banking business.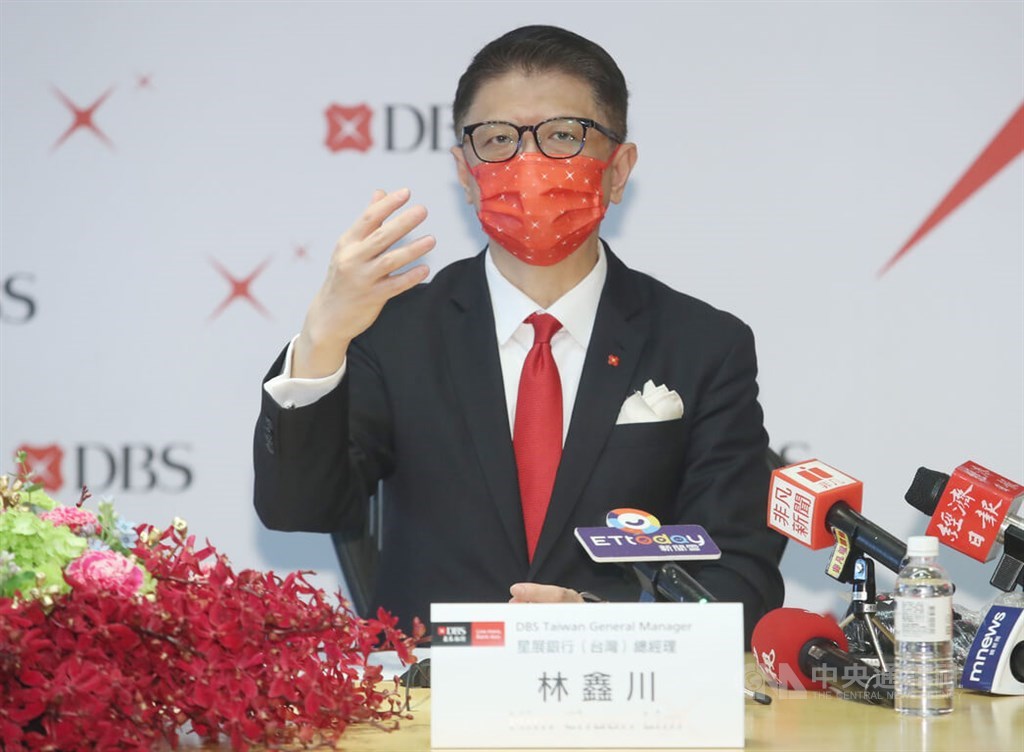 Citi Asia Pacific CEO Peter Babej said he is confident DBS will provide customers and employees with opportunities as it has a strong consumer growth strategy in Taiwan.
"For Citi, this transaction will enable additional investment in our strategic focus areas, including our institutional businesses in Taiwan, which remains a priority market for our firm," Babej said.
DBS Taiwan General Manager Lim Him Chuan (林鑫川) said Citi Consumer Taiwan has a high-quality wealth management business as well as a large credit card customer base with a high activation rate and spending level.
Citi Consumer Taiwan has operated in Taiwan since 1985, and currently has 2.7 million credit cards and unsecured accounts, 500,000 deposit and wealth customers and 45 branches, according to DBS.
One of the incentives for holders of Citi Consumer Taiwan credit cards is that it cooperates with VieShow Cinemas, allowing cardholders to buy movie tickets at discounted prices.
DBS will discuss with VieShow Cinemas the possibility of renewing the cooperation, Lim said, adding that Eslite Bookstore would also be a good partner to work with and the bank is looking to hold discussions with them in the future.
Once the Financial Supervisory Commission approves the acquisition, DBS Bank will propose a card replacement plan, and does not rule out offering improved deals to retain the business of the 2.7 million credit cards, Lim said.
DBS Taiwan has been operating in Taiwan since 1983 and became a locally-incorporated subsidiary in 2012. It has 35 branches and a leading institutional, SME and consumer banking franchise.