COST OF LIVING
/
Taiwan consumer prices rise 2.84% in November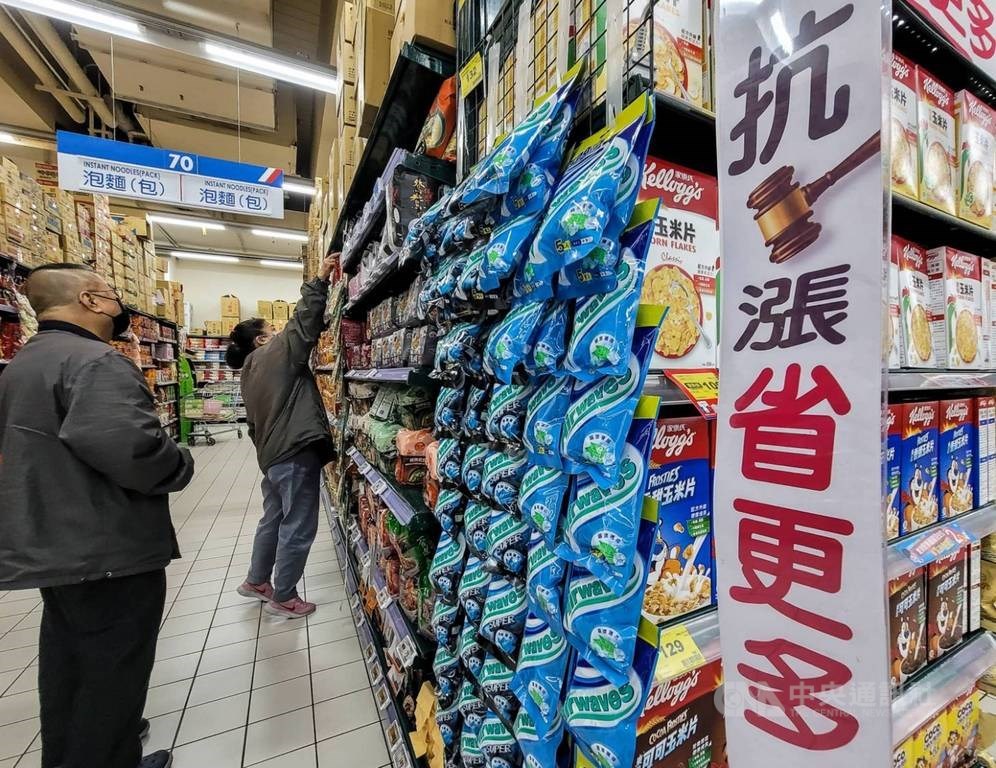 Taipei, Dec. 7 (CNA) Consumer prices in Taiwan rose 2.84 percent in November compared with the same month a year earlier, the biggest monthly year-over-year increase for nearly nine years, the Directorate General of Budget, Accounting and Statistics (DGBAS) said Tuesday.
According to the DGBAS, the increase was mainly due to rising prices of fuel, fruit, vegetables and dining out as well as higher airfares.
The CPI increase of 2.84 percent, it said, was the highest jump in 102 months.
The DGBAS also recorded a CPI increase of 0.24 percent between October and November this year.
Tsao Chih-hung (曹志弘), a specialist at the DGBAS, said there were currently no signs of inflation in Taiwan, even though consumer prices have generally been surging.
Inflation is not the same as price increases, as it requires comprehensive, continuous, and significant conditions in order to be deemed as such, Tsao explained.
On whether consumer prices could continue to rise in December, Tsao said he anticipated that the CPI would not increase any further than it already has, considering the drop in international crude oil prices since late November coupled with the government's efforts to stabilize domestic prices through tax reductions on imported commodities such as gasoline and diesel.
Fuel prices and airfares in November rose 35.8 percent and 13.38 percent, respectively, from a year earlier while entertainment prices also rose 1.55 percent due to rising costs in domestic holiday packages amid the stabilizing COVID-19 situation in the country.
The index for communications equipment fell 7.36 percent due to price drops of mobile devices, it added.
In November, the core CPI, which excludes fruits, vegetables, and energy, rose 1.49 percent year-over-year.
The DGBAS data also showed that for the first 11 months of 2021, Taiwan's CPI increased 1.91 percent over the same period of last year.
The wholesale price index (WPI) surged 14.19 percent in November compared with the same month of 2020.
The import price index rose 15.80 percent in November compared to a year earlier in Taiwan dollar terms and was up 20.02 percent in U.S. dollar terms.
The export price index, meanwhile, grew 11.53 percent in Taiwan dollar terms and climbed 15.58 percent in U.S. dollar terms.
The WPI increased 9.13 percent in the first 11 months of this year compared to the same period in 2020, the agency said.
View All