Largan proposes record high cash dividend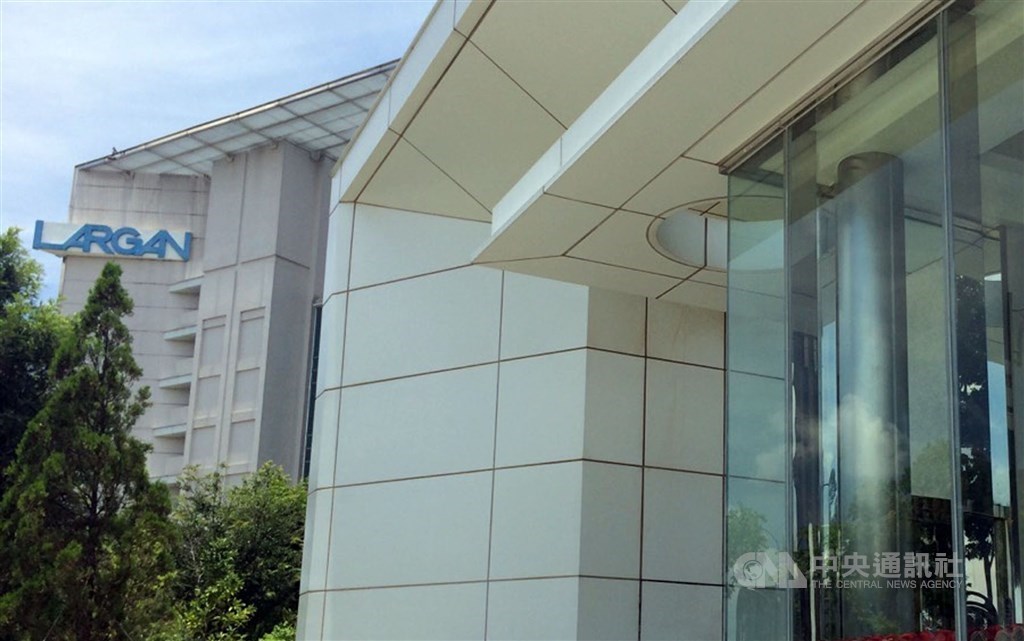 Taipei, Feb. 22 (CNA) Largan Precision Co., a supplier of smartphone camera lenses to Apple Inc., said Monday it has proposed a record cash dividend per share of NT$91.5 (US$3.23) on its 2020 earnings.
In a statement, Largan said its board of directors decided to propose the record dividend on its net income of NT$182.9 per share in 2020 because the company is sitting on a large amount of cash -- more than NT$100 billion as of the end of 2020.
The cash dividend represents a payout ratio (the ratio of the dividend to net income) of about 50.03 percent, the first time in 11 years that it has surpassed the 50 percent level.
In the past decade, Largan's dividend payout ratio has ranged between 30 and 40 percent.
If its shareholders approve the proposal, Largan will distribute a total of NT$12.27 billion in cash dividends on its 2020 earnings, the most for any year in the company's history.
Based on the NT$3,510 closing price of Largan's stock on Monday on the Taiwan Stock Exchange, the dividend yield for 2020 will be 2.6 percent.
The company boosted its dividend payout despite falls in both consolidated sales and net profit in 2020.
Consolidated sales fell 8 percent from a year earlier to NT$55.94 billion and net profit fell 13 percent to NT$24.53 billion, reflecting lower sales of high-end smartphones during the COVID-19 pandemic and a loss of orders from China's Huawei Technologies Co. because of American sanctions on the Chinese brand.
In January, Largan posted consolidated sales of NT$4.607 billion, up 12.34 percent from a year earlier due to a relatively low base of comparison but down 6.18 percent from December.
The January sales were the lowest since July 2020, when they totaled NT$4.612 billion.
The month-on-month decline in January sales had been expected by Largan, which cited a lack of raw materials for camera lens production.