Alliance formed to build 'weather market' in Taiwan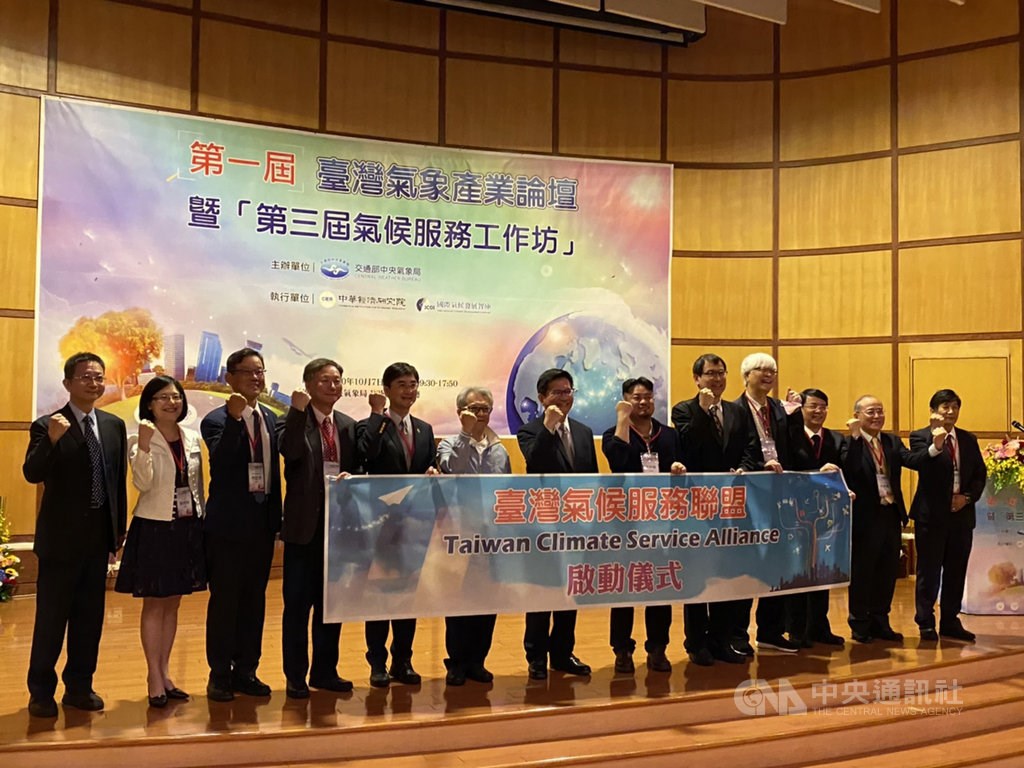 Taipei, Oct. 7 (CNA) An alliance was formed Wednesday to support the rise of weather-related businesses in Taiwan, with both the public and private sectors pledging more investment in a market that has received growing interest around the world.
The Climate Service Alliance is aimed at developing value-added weather-related products and services through the use of government data, according to its seven founding members -- including the Central Weather Bureau, Chung-Hua Institution for Economic Research (CIER), and Meteorological Society of the Republic of China.
The concept of "weather enterprises" -- which will save lives, protect infrastructure, and enhance economic output -- has taken root in many countries but has received little attention in Taiwan, they said.
In 2018, weather businesses generated revenue of NT$210 billion (US$7.25 billion) in the United States, NT$20 billion in Japan, and NT$8 billion in South Korea, according to Transportation Minister Lin Chia-lung (林佳龍) at the alliance's inauguration ceremony.
By comparison, the size of Taiwan's market is only NT$200 million-NT$300 million a year, Lin said, and he pledged to have the ministry's Transportation Technology and Industry Committee discuss the issue in the hope of boosting market revenue to NT$3 billion.
The committee currently studies topics that range from drones and 5G-supported intelligent transportation to logistics.
Government funding will be limited, Lin cautioned, meaning that "more partnerships with industry are needed."
Experts who spoke at the event felt that Taiwan has the potential to make the initiative work.
Chen Tai-jen (陳泰然), a professor in National Taiwan University's Atmospheric Sciences Department, said Taiwan is capable of developing services similar to those provided by IBM-owned The Weather Company, which combines weather data and technology to better inform consumers' daily actions and help businesses make smarter decisions.
Markets also exist for weather derivatives, which are index-based financial instruments such as futures and options that use observed data to reduce risk associated with unexpected weather conditions, said CIER President Chang Chuang-chang (張傳章).
An emissions trading system could be another area of interest, Chang said.