MSCI's Taiwan weighting cut to lead to fund outflows: FSC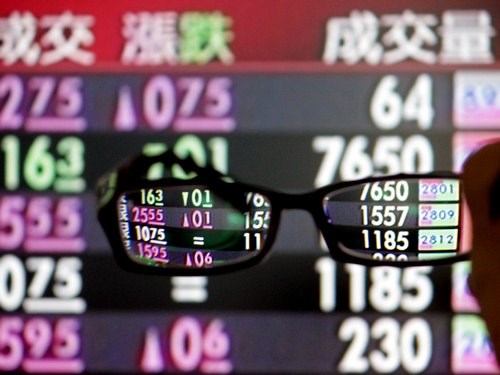 Taipei, Feb. 14 (CNA) Global index provider MSCI Inc.'s cut of Taiwan's weighting in two of its major indexes will only have a minimal impact on fund flows in Taiwan's stock markets, according to the Financial Supervisory Commission (FSC).
MSCI's weighting reduction will result in foreign institutional investors moving about US$287 million or NT$8.6 billion out of the country, only 0.05 percent of those investors' holdings in Taiwan's markets, the FSC's Securities and Futures Bureau estimated.
The assessment came after MSCI said Thursday Taipei time that it has cut Taiwan's weighting in the MSCI Emerging Markets Index, which is closely watched by foreign institutional investors, by 0.07 percentage points to 11.66 percent after a quarterly index review.
MSCI also lowered Taiwan's weighting in the MSCI All-Country Asia ex-Japan Index by 0.08 percentage points to 13.68 percent, while Taiwan's weighting in the MSCI All-Country World Index was left unchanged at 1.42 percent.
The FSC, Taiwan's top financial regulator, said MSCI's adjustments were made based on turnover and other transaction data but that the market's performance will continue to be dictated by fundamentals and the international economic and political situations.
Although MSCI lowered Taiwan's weighting in the MSCI Emerging Markets Index three times out of four index reviews in 2019, foreign institutional investors still registered a net fund inflow into Taiwan's markets of US$15.89 billion, the highest in five years.
Among the markets in the MSCI Emerging Markets Index, China enjoyed the highest weighting increase of 0.28 percentage points.
After the latest index review, MSCI also decided not to add or delete any Taiwanese stocks in the MSCI Global Standard, MSCI Global Small Cap, and MSCI Micro Cap Indexes, the global index provider said.
As for the MSCI Taiwan Index, MSCI maintained the number of constituents at 88 but adjusted the weighting of individual stocks.
Among the 88 Taiwanese stocks, Shanghai Commercial & Savings Bank saw its weighting upgraded by 0.01 percentage points, the largest increase, to 0.81 percent, while flat panel maker Innolux Corp. suffered the steepest weighting cut of 0.01 percentage points to 0.35 percent.
The index adjustments are scheduled to take effect after the market closes on Feb. 27.