Taiwan's consumer confidence shows sharp decline in May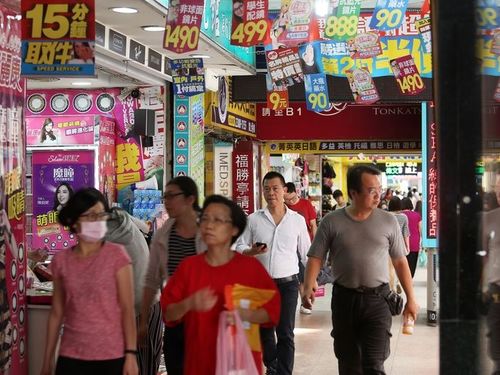 Taipei, May 27 (CNA) Taiwan's consumer confidence index (CCI) in May saw its largest drop in nearly two years amid uncertainty over the local stock market, according to the results of a National Central University survey released Monday.
According to NCU, which compiles the monthly survey, the May CCI fell 5.85 points from a month earlier to 79.48, the lowest level in 22 months.
Dachrahn Wu (吳大任), director of NCU's Research Center for Taiwan Economic Development, said the index was dragged down as a result of a sharp decline in sentiment over stock investment, which fell 35.8 points to 60.6 points.
The sub-index for stock sentiment suffered the steepest decline since September 2013, Wu said.
The CCI comprises six sub-indexes that reflect the level of confidence in consumer prices, employment, family finances, the economic climate, the stock market and possible purchases of durable goods over the next six months.
Market investors originally anticipated that recent trade negotiations between the United States and China would bear positive results, but instead, U.S. President Donald Trump came up with a series of punitive measures, while China responded by increasing tariffs on goods imported from the U.S., Wu said, noting that this had an impact on local investment sentiment.
Out of the six factors that make up the CCI, only the sub-index on consumer prices moved higher from April, with sentiment on the economic climate remaining unchanged, while the other four factors trended lower in May, the NCU said.
Although the stock sentiment suffered a drop of more than 30 points, the other indicators that fell dropped no more than 0.6 points, Wu said.
According to the university, a sub-index score of 0 to 100 indicates pessimism, while a score of 100-200 indicates optimism.
The survey collected 2,718 valid questionnaires from local consumers aged 20 and over. It had a confidence level of 95 percent and a margin of error of plus or minus 2.0 percentage points.