Chinese yuan deposits in Taiwan fall below 300 billion in December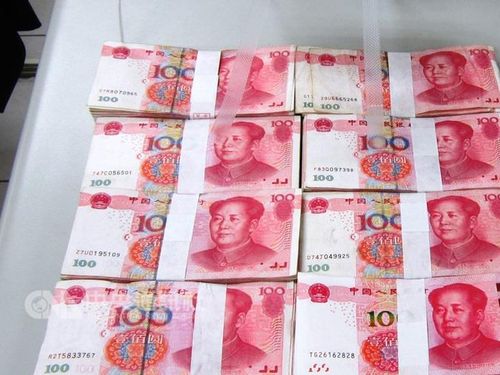 Taipei, Jan. 19 (CNA) Chinese yuan deposits at banks operating in Taiwan continued to fall amid further weakness of the Chinese currency, and the amount dipped below the 300 billion yuan-mark at the end of December for the first time since September 2014, according to Taiwan's central bank.
Data compiled by the central bank shows the balance of yuan deposits at banks in Taiwan, including negotiable certificates of deposit (NCDs), totaling 298.44 billion yuan (US$44.08 billion) at the end of December, down 3.35 billion yuan from a month earlier.
It was the third consecutive month in which yuan deposits held by Taiwanese banks had fallen, the data shows.
In December, the yuan depreciated by 1.11 percent against the U.S. dollar after a 2.17 percent fall in November, according to the central bank, which said the depreciation remained in a normal fluctuation range.
In addition to the yuan's depreciation, the central bank said the fall in December reflected payment by Taiwanese electronics firms for overseas purchases, while the yuan holdings by retail currency investors stayed little changed.
In February 2013, when cross-Taiwan Strait financial exchanges were on the rise under the then-Kuomintang government, the central bank lifted a ban on local banks' domestic banking units (DBUs) conducting yuan-denominated transactions, including yuan deposits.
Before the ban was lifted, only the offshore banking units (OBUs) of Taiwanese banks were allowed to accept yuan deposits or conduct other yuan transactions.
In June 2015, the balance of yuan deposits at banks in Taiwan hit an all-time high of 338.22 billion yuan.
At the end of December, yuan deposits in DBUs fell to 264.47 billion yuan from 267.52 billion a month earlier, while the balance of OBUs also dropped to 33.97 billion from 34.27 billion, the central bank said.
Meanwhile, yuan-denominated remittances in December totaled 130.49 billion yuan, up from 87.22 billion a month earlier, with remittances through DBUs totaling 69.95 billion yuan and via OBUs 60.55 billion, according to the central bank.
The central bank said the increase in remittances came after electronics firms wired more yuan overseas.
Many banks in Taiwan promoted higher interest rates in December to attract yuan deposits. Jih Sun International Bank offered 3.7 percent on one-year yuan deposits and 3.4 percent on nine-month and six-month deposits, and Land Bank of Taiwan offered 3.4 percent on six-month deposits, the highest rates among local banks, the central bank said.
Jih Sun Bank offered interest of 3.1 percent on three-month yuan deposits and CTBC Bank paid interest of 2.86 percent on one-month yuan time deposits, the highest for those products during the month, the central bank said.