HTC consolidated revenue rises in November for 2nd straight month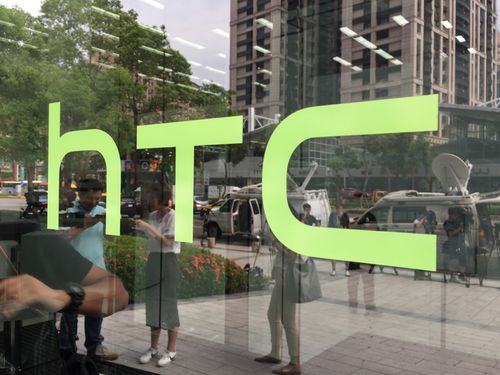 Taipei, Dec. 6 (CNA) Taiwanese smartphone brand HTC Corp. saw an increase in consolidated revenue in November for the second consecutive month, due mainly to the start of the peak holiday shopping season in Europe and the United States, the company said in a report issued Thursday.
HTC's consolidated revenue in November was NT$1.47 billion (US$47.62 million), a monthly increase of 12.47 percent but a year-on-year decrease of 73.98 percent, according to the report.
In the first 11 months of the year, HTC's consolidated revenue was NT$22.39 billion, a decline of 61.47 percent from the same period last year, the report showed.
Market analysts attributed HTC's revenue growth in November to the launch of its mid-tier HTC U12 Life smartphone and its Vive Focus virtual reality (VR) headset in markets across the U.S., Canada, Europe, Asia and Australia.
Meanwhile, HTC announced Thursday that its first phone in the Exodus project, the Exodus 1, will be available for purchase with the cryptocurrency Litecoin.
It said shipment of the first wave of Exodus phones began on Dec. 5, while it has also launched its Zion Wallet for cryptocurrencies.
Facing a tough smartphone market, HTC has shifted its focus to exploring business opportunities in developing leading-edge technologies for blockchain, 5G networking, augmented reality and virtual reality as part of its turnaround plan.
In November, HTC announced a partnership with U.S. telecoms giant Sprint to make a "powerful 5G mobile smart hub" that will launch a 5G device in the U.S. market next year.
HTC also announced earlier this month that it was working with Australian telecoms operator Telstra to introduce its 5G Hub mobile smart device in that market in the first half of 2019.
In the VR field, HTC has launched the standalone headset Vive Focus and the mobile VR platform Vive Wave, which offers an open interface enabling interoperability between numerous mobile VR headsets and accessories, supporting mainstream game engines.
Since July 2016, HTC has invested in 100 startups for software and hardware development in the AR and VR areas.
According to market intelligence firm Tractica, the demand for AR and VR applications in the global business sector is expected to reach an annual US$12.6 billion by 2025.