Taiwanese tire maker to build plant in Indonesia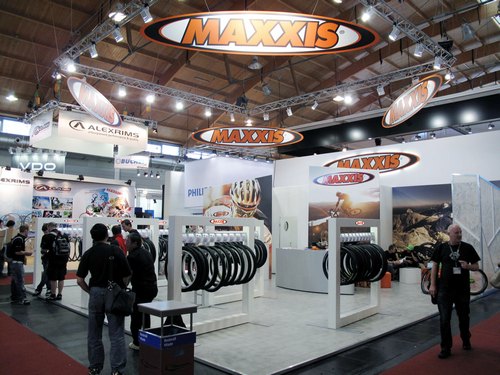 Taipei, June 17 (CNA) Cheng Shin Rubber Ind. Co., one of Taiwan's leading tire suppliers, said Tuesday that the company will invest US$300 million to build a plant in Indonesia.
Construction of the new plant is scheduled to start early next year and the facility is expected to begin production at the end of that year, aimed at the Indonesian domestic market rather than exports, Cheng Shin President Chen Yun-hwa said in an annual general meeting fo share holders.
According to Chen, the size of the motorcycle and car market in Indonesia is growing very fast, prompting Cheng Shin's clients there to ask the Taiwanese supplier to open local production lines.
Chen told the company's shareholders that Cheng Shin is planning to use the Indonesian market as a springboard to enter other Muslim markets.
Cheng Shin Vice President Wu Hsuan-miao said the company will launch a fund-raising campaign to pay for the Indonesia investment.
He said that after the factory in Indonesia becomes operational, Cheng Shin will have a broader global production base in Asia, including plants in Taiwan, China, Vietnam and Thailand.
Wu said his company will also expand the production capacity of a plant it operates in Taiwan's Yunlin County, as well as factories in China's Xiamen, Zhangzhou and Chongqing by the end of this year.
He said that due to the production expansion in these factories, Cheng Shin is expected to spend US$500 million-US$600 million in capital expenditure this year.
Cheng Shin said that after years of efforts, the company has secured orders from emerging markets, including Tata Motors, Maruti Suzuki and Mahindra and Mahindra of India, while it has also won orders from Nissan's plant in Mexico.
Meanwhile, Cheng Shin's shareholders approved a proposal to extend NT$3 in cash dividends per share after the company posted NT$5.72 in earnings per share (EPS) for 2013.
In the first quarter of this year, Cheng Shin posted NT$1.13 in EPS, compared with NT$1.31 recorded over the same period of last year.
(By Tien Yu-pin and Frances Huang)ENDITEM/J