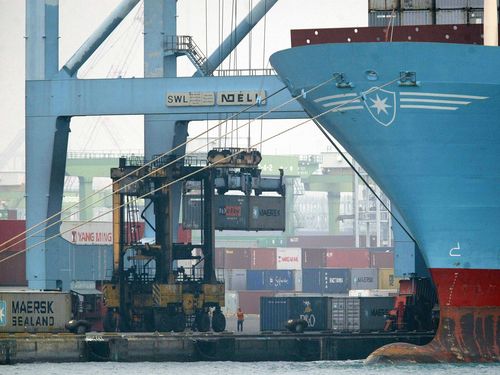 Taipei, April 21 (CNA) Taiwan's export orders climbed for a second straight month in March, thanks to increases in major export products including mobile devices and electronics, according to government data released Monday.
Export orders for the month rose 5.9 percent from a year earlier to US$37.9 billion. The figure represented a 23.6 percent increase from February and pushed export orders between January and March up 2.7 percent to US$104.7 billion, the Ministry of Economics Affairs said.
The ministry attributed the year-on-year rise in March to growth in orders for goods, including handheld devices, which rose 8.6 percent in March to US$9.3 billion from the previous year and 25.5 percent from February.
A 10.1 percent jump from the previous year in electronics, including wafers and computer memory chips, also contributed.
Annual growth in orders for metal products, plastic and rubber goods and chemical products also helped, increasing 6.2 percent, 5.3 percent and 2 percent, respectively.
Orders from the six main markets rose in March from the previous year, including a 3.1 percent rise in China and Hong Kong, 1 percent in the United States, 8.9 percent in Europe, 12.8 percent in the Association of Southeast Asian Nations and 17.9 percent in Japan.
(By Huang Chiao-wen and Scully Hsiao)ENDITEM/J