Malaysian Seng Fatt Beh wins honors for Taiwan at paper plane event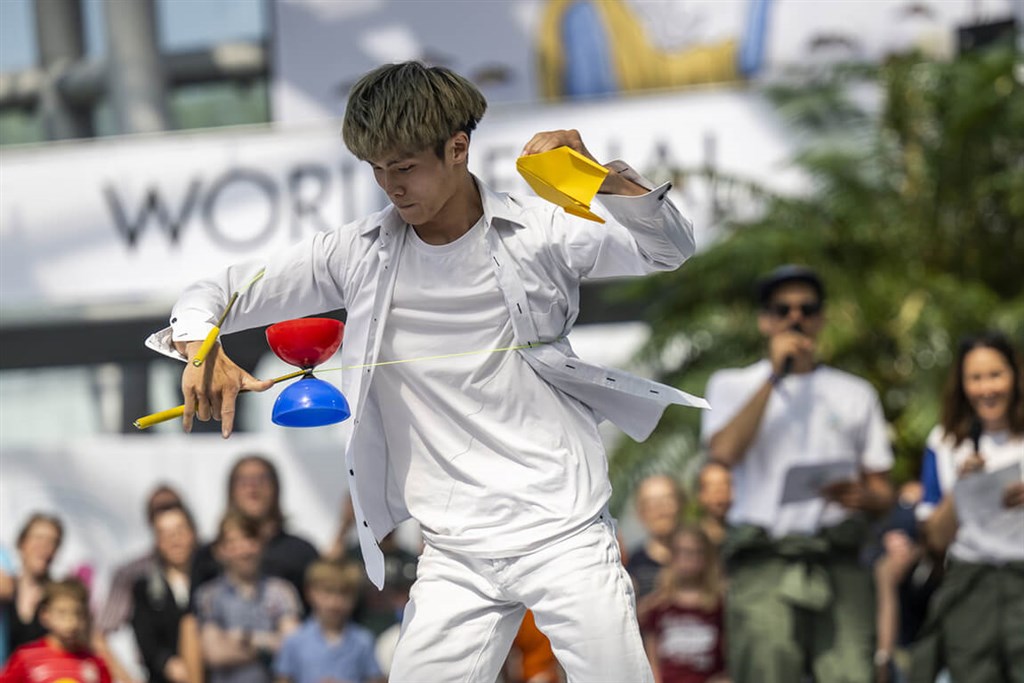 Taipei, May 16 (CNA) Malaysian paper plane pilot Seng Fatt Beh (馬成發) expertly demonstrated how to fly a plane while maneuvering a diabolo while earning a medal finish at the Red Bull Paper Wings World Final in Salzburg, Austria, according to the organizers Monday.
Beh, a Malaysian student at the University of Taipei, took second in the aerobatics category with a score of 42 points, finishing behind Seunghoon Lee of South Korea, who had 46 points, and in front of Taiga Kimura of Japan with 41 points.
In the event, Beh had just 60 seconds to impress the judges with the creativity, overall flight performance and technical proficiency of his paper projectile while juggling the diabolo, known as Chinese yo-yo, a skill he has worked on for 15 years.
According to a Red Bull statement, Beh said his win was completely unexpected because he entered the tournament with the idea of just having fun.
Other categories at the World Finals were the "distance category," where pilots got two tries each to throw their paper plane the farthest on a 70-meter apron, and "airtime category," where pilots threw their planes high into the air, aiming for the longest time between takeoff and landing.
The national finalists participating at the sixth-ever final in Salzburg were the best of more than 61,000 hopefuls from over 60 countries.
All distance and airtime category pilots were required to make their plane by folding a single, standardized sheet of A4 paper, while the entries in the aerobatics category were all about creativity.