Taiwan's Hsu Wei-ling wins first LPGA title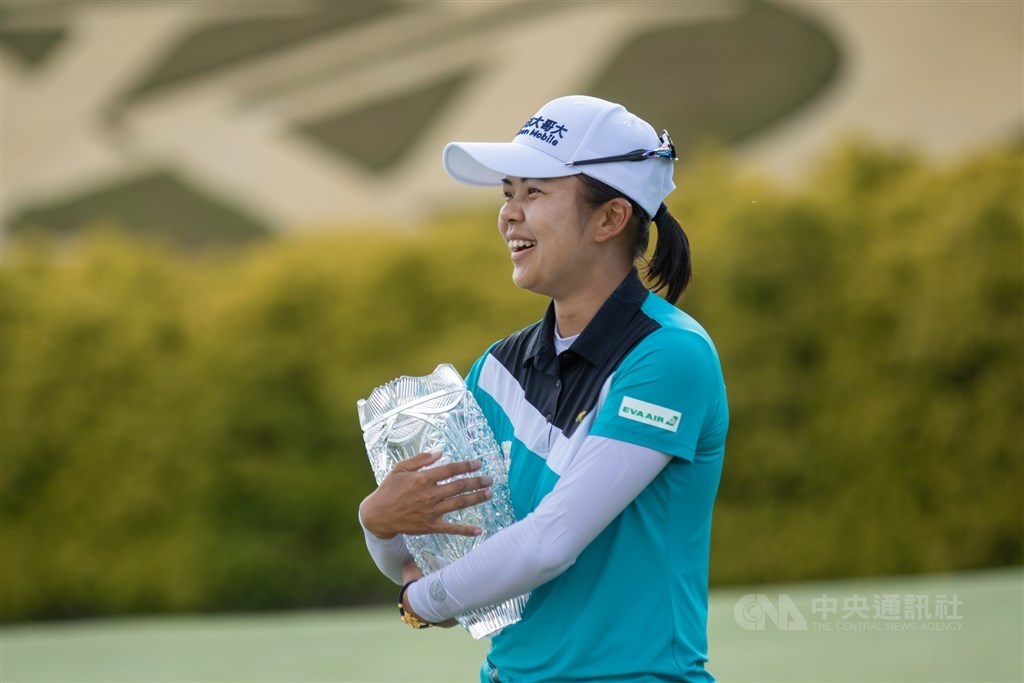 Taipei, May 24 (CNA) Taiwanese professional golfer Hsu Wei-ling (徐薇淩) won the LPGA Tour's Pure Silk Championship in Virginia on Sunday, capturing the first title of her career.
In the final round against Moriya Jutanugarn of Thailand, Hsu scored 68 to finish 13-under 271, two shots clear of her competitor.
"I've been waiting for seven years. I don't want to wait anymore," Hsu said, tears streaming down her face in an interview with LPGA Communications after securing her first LPGA Tour title.
"I don't know like what this win means for (Taiwan), but I really hope that I can give them some positive thought and a good energy to believe something," said Hsu, referring to a recent escalation of COVID-19 in the country.
"You can always believe something and it will actually happen," she said. "I know people are fighting against the virus right now, sports are shut down, but there is something that the players or the people or the Taiwanese playing a different sport in a different country can still cheer for," she said.
With her LPGA win, the 26-year-old Hsu will take home US$195,000, bringing her total earnings for the season to US$323,801 and of career to US$2,083,580.
The Pure Silk Championship had a purse of US$1.3 million.
Hsu, 26, is the sixth Taiwanese golfer to earn an LPGA Tour title, after Tu Ai-yu (涂阿玉), Cheng Mei-chi (鄭美琦), Candie Kung (龔怡萍), Yani Tseng (曾雅妮) and Teresa Lu (盧曉晴).