Taiwan's Chou advances to third round in BWF World Championships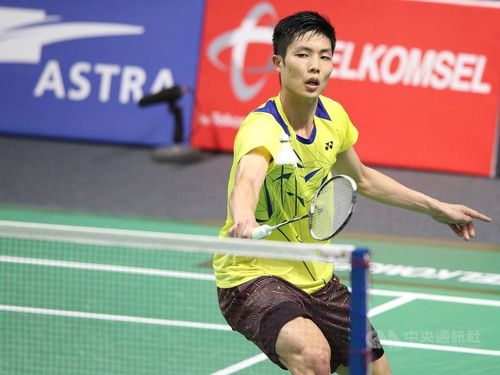 Taipei, Aug. 21 (CNA) World badminton No. 2 Chou Tien-chen (周天成) of Taiwan advanced to the third round of the BWF World Championships Wednesday after he easily crushed his Croatian rival in the men's singles in the tournament being held in Basel, Switzerland.
The Taiwan badminton ace took the match against Croatian Zvonimir Durkinjak 21-14 and 21-10 in a quick battle that lasted only 32 minutes on the third day of the championships.
The 29-year-old player's next opponent will be either Singaporean Loh Kean Yew (駱建佑) or Frenchman Thomas Rouxel, depending on the result of their match to be held later Wednesday.
As the most prestigious badminton tournament, the BWF World Championships offers the most ranking points, together with the Summer Olympic Games, to participating players.
Running until Aug. 25, the tournament winners will be crowned as the "World Champions" and awarded gold medals but without receiving any prize money.