Philippine actress generates over 196,000 likes during Taiwan trip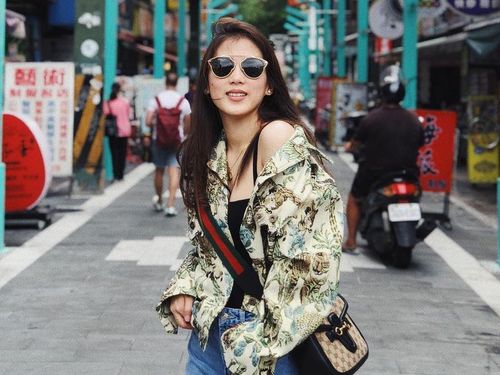 Manila, July 14 (CNA) Philippine actress and vlogger Alex Gonzaga generated over 196,000 likes on Instagram for one of her photos taken during a recent trip to Taiwan, reflecting Taiwan's increasing popularity as a holiday destination for Filipinos.
The photo, which shows Gonzaga strolling on a main walkway in the gardens of Taipei's National Palace Museum (NPM), was uploaded July 9 on the photo and video-sharing social networking service and had received 196,212 likes as of Saturday afternoon.
Some of the comments reflected the familiarity and popularity of Taiwan, with one referring to Gonzaga as a "Taiwannnnn girl," while another said "OMG! Was just there a few days ago!"
Another photo uploaded on July 11 of Gonzaga showing her left shoulder in a pose in Ximending in downtown Taipei had generated a total of 151,827 likes as of Saturday afternoon.
Despite disturbances from Typhoon Maria, which swept through northern Taiwan late Tuesday, Gonzaga wrote in her post that there was no typhoon when she visited the area and that her shoulder was hot.
Other photo posts revealed that Gonzaga also visited Taipei's Neihu District and Raohe Street Night Market.
According to Tourism Bureau statistics, 290,784 people from the Philippines visited Taiwan in 2017, an increase of 68.59 percent from the previous year.
Taiwan also announced on Thursday that it is extending a trial 14-day visa-free entry program for nationals from Brunei, the Philippines and Thailand for another year, starting Aug. 1.
Post taken from Alex Gonzaga's Instagram (www.instagram.com/cathygonzaga)