Train passengers could be denied service for mobile device 'noise'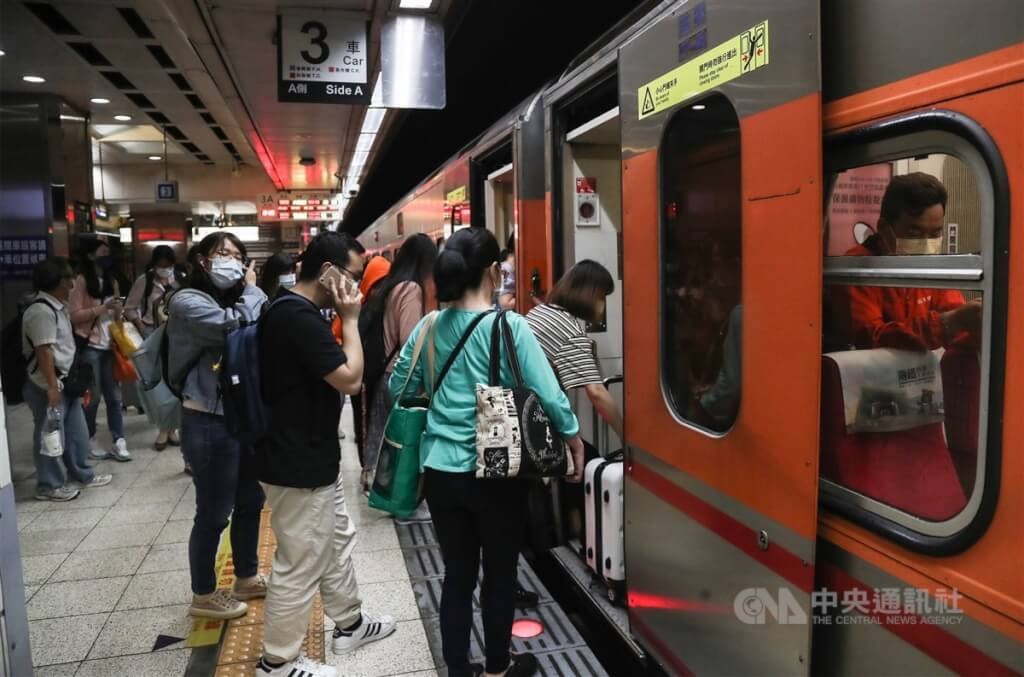 Taipei, March 24 (CNA) Train passengers who are deemed to be excessively noisy, particularly those using mobile devices, could be denied service if they do not listen to on board train personnel who warn them they are disturbing other passengers, according to the Ministry of Transportation and Communications.
Transportation Minister Wang Kwo-tsai (王國材) has instructed Taiwan High Speed Rail Corp. (THSRC) and the Taiwan Railways Administration (TRA) to draft measures to reduce passenger noise, such as chatting too loudly on phones or playing video or audio on mobile devices without the use of headphones, the ministry said in a statement released Friday.
Both train operators have been asked to promote mobile phone etiquette to improve the quality of the services they provide, as train carriages are enclosed spaces, the ministry said.
The passenger transportation contract (THSRC/TRA) used by the two train operators allows them to refuse service to passengers who behave in ways that harass others, the ministry added.
All high-speed trains offer guidance on mobile phone etiquette through digital information systems in every carriage and there are stickers on all seatbacks, THSRC President James Jeng (鄭光遠) said in the statement.
The company will also add signs to all trolleys to remind passengers to help "maintain quietness on trains," and passengers should ask on-board staff to deal with noisy individuals, according to the statement.
TRA Director-General Tu Wei (杜微) said in the statement that the state-run train operator reminds passengers to mute their electronic devices and speak quietly on the phone in both Chinese and English on its website, app, and through the digital information system onboard.
TRA crew members will also use signs to further improve awareness when they walk through the train, while passengers can report any incidents by sending a text message to 0921-765125. This will notify the conductor about the situation and he or she will then deal with it, according to the statement.