CORONAVIRUS
/
Fourth round of rapid test rationing plan to start Aug. 15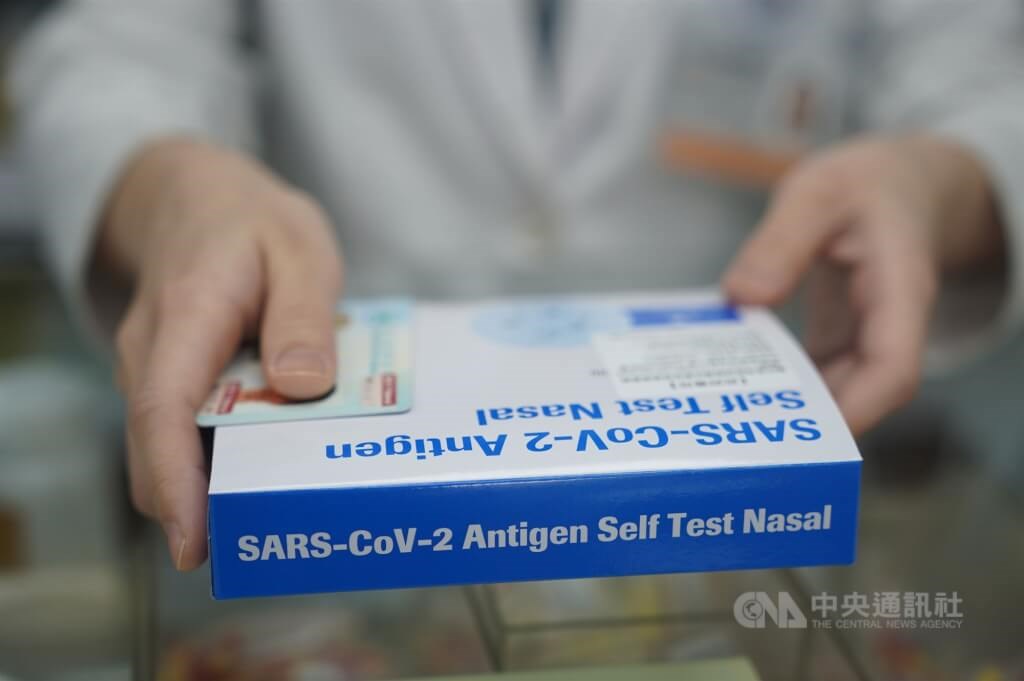 Taipei, Aug. 12 (CNA) The fourth round of the government's COVID-19 rapid test kits rationing scheme will begin on Aug. 15, with every holder of a National Health Insurance (NHI) card or Alien Resident Certificate (ARC) entitled to purchase up to two five-test kits, the Central Epidemic Command Center (CECC) announced on Friday.
The NT$500 (US$17) five-test kits will be available at the 4,555 NHI-contracted pharmacies and 79 public health centers, the CECC said, adding that people who want to buy two kits can choose to get them both at one time or separately.
Also, in keeping with a change to the rules implemented during the second round of the scheme on June 13, there will be no restrictions on what days an individual can buy tests, according to the CECC.
It is hoped that the new round of rationing program could better prepare the public for an expected rise in COVID-19 BA.5 variant cases later this month, it said at a press briefing.
Meanwhile, a separate free rapid test kit program for families with children aged 6 or younger will also start on Aug. 15, the CECC said.
Children born on Sept. 2, 2015 and after will each be eligible for a free five-test kit, the CECC said, adding that their family members must show the child's NHI card at the pharmacy to get the kit.
However, even though the rapid tests can be collected for children under 2 years of age, it can only be used for those aged 2 or older, the CECC said.
Update
Sept. 1: Taiwan's new COVID-19 policies taking effect Sept. 1
Related News
Aug. 10: Taiwan to lift pre-flight PCR test requirement for all arriving travelers
Aug. 8: Taiwan eases COVID-19 rules for transit passengers at Taoyuan airport
Aug. 4: CECC to ease two policies before lifting quarantine for arrivals
Aug. 1: Taiwan grants EUA to Pfizer-BNT COVID-19 vaccine for children under 5
July 26: Revision of border rules depends on vaccination rate among kids: CECC
Recent cases
Aug. 12: Taiwan reports 21,989 new COVID-19 cases, 31 deaths
Aug. 11: Taiwan reports 22,909 new COVID-19 cases, 44 deaths
Aug. 10: Taiwan reports 23,808 new COVID-19 cases, 25 deaths
Aug. 9: Taiwan reports 23,669 new COVID-19 cases, 18 deaths
View All