Navy chopper crew chief in critical condition after crash; all S-70Cs grounded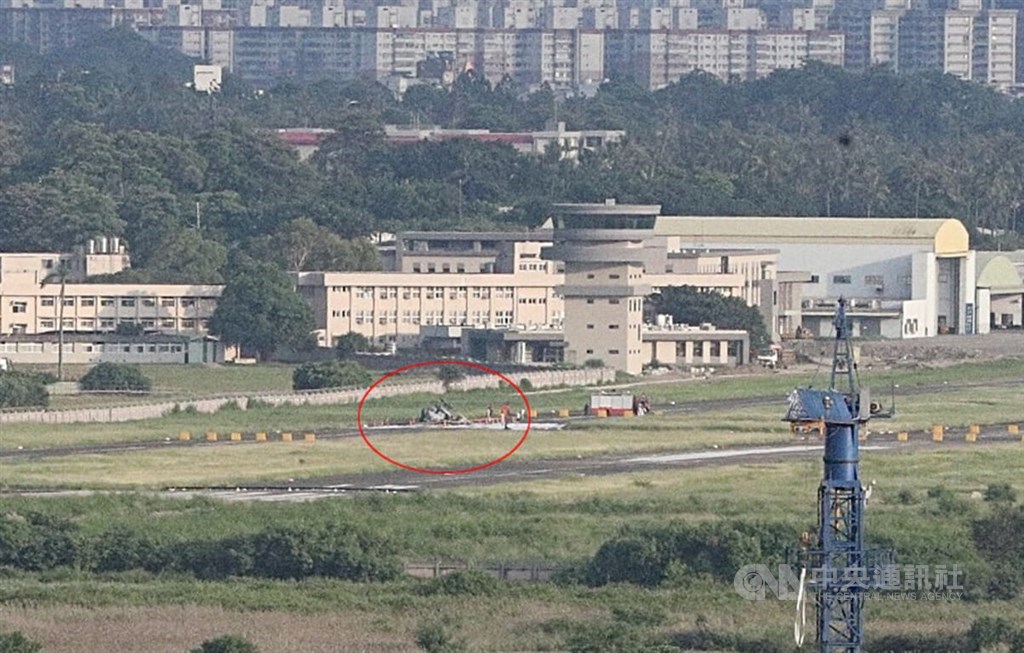 Kaohsiung, June 22 (CNA) Taiwan's Navy said Wednesday it has grounded all of its S-70C helicopters, pending safety checks, after one of them crashed in Kaohsiung City earlier in the day, leaving the four crew members injured, one in critical condition.
The S-70C anti-submarine chopper "made a hard landing" at the Kaohsiung Zuoying naval base on Wednesday afternoon during a training mission, with four crew members on board, the Navy Command Headquarters said in a press release.
During the incident, the crew chief sustained second to third degree burns on 90- 95 percent of his body, and he is in critical condition in hospital, the Navy said, without giving any details of how the burns were caused.
The chief inspector officer also suffered second to third degree burns, on 10 percent of his body, the Navy said.
The pilot and co-pilot had only minor injuries, the Navy said, adding that all four crew members were being treated at a military hospital.
CNA has learned that the crew chief, a master chief petty officer surnamed Liu (劉), was unconscious as of press time and was being intubated, while the other three crew members were conscious and in stable condition.
The chopper suffered serious damage during the crash, the Navy said, without elaborating. Photos of the crash site showed the helicopter upside down on the tarmac.
The civilian residents of a building near the naval base reported to police that their roller door had been punctured by flying debris from the crash, leaving a hole about 20 centimeters in diameter.
Meanwhile, the Navy said it has grounded all of its remaining S-70C helicopters, pending safety checks, and an ad hoc committee will probe the cause of Wednesday's incident.
Taiwan's Naval Antisubmarine Aviation Group currently has 18 S-70Cs, including the one crashed on Wednesday, which have been in service for more than 30 years.
Wednesday's crash was the fourth military aircraft accident this year, following the crash of an F-16 jet fighter, a Mirage 2000 jet fighter, and an AT-3 trainer, which left two pilots dead.