CORONAVIRUS
/
Rationing system for COVID-19 rapid tests to launch in May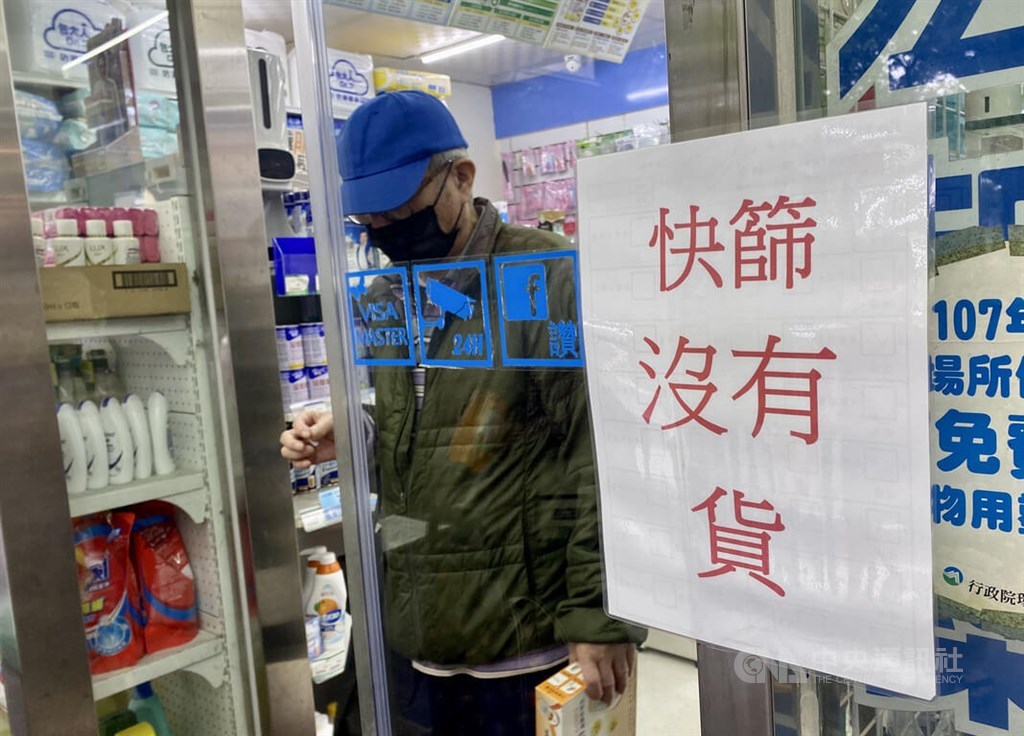 Taipei, April 24 (CNA) Taiwan will launch a name-based rationing scheme for COVID-19 rapid antigen tests in early May, Health Minister Chen Shih-chung (陳時中) said Sunday.
Speaking at the daily Central Epidemic Command Center (CECC) press briefing, Chen said the government would initially release around 50 million rapid tests in packs of five, or enough for 10 million people.
Amid skyrocketing demand, at-home COVID-19 test kits have been unobtainable in many parts of Taiwan recently, despite a government requisitioning program launched April 14, which aims to secure 40 million tests per month.
On Sunday, Chen said the government was in the process of releasing 1.235 million rapid tests onto the market, in a bid to increase their availability before the rationing program gets underway.
Taiwan, which launched a similar rationing scheme for surgical masks in February 2020, is gearing up for a rapid rise in COVID-19 infections which the National Health Research Institutes estimates could peak at around 45,000 cases per day.
Update: Taiwan to start rationing sale of COVID-19 rapid test kits on April 28 (April 27)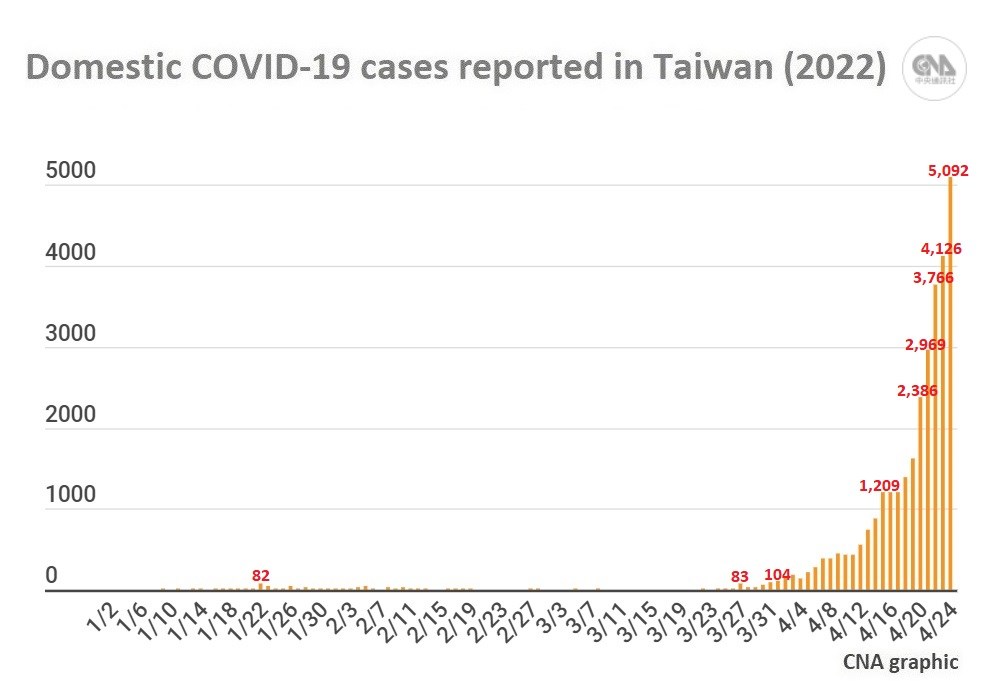 On Sunday, the country reported a record 5,172 COVID-19 infections, though over 99.6 percent of cases this year have been asymptomatic or mild, according to CECC data.
Related News
April 24: Taiwan reports 5,172 new COVID-19 cases, zero deaths
April 24: Rationing system for COVID-19 rapid tests to launch in May
April 21: Rapid testing to replace preventive quarantine: health minister
April 21: CECC adjusts triaging criteria for COVID-19 patients
April 15: Taiwan mandates 3 COVID shots for high-risk groups, venues
April 10: Legislator calls for lower COVID-19 rapid test prices
April 7: Taiwan suspends some COVID contact tracing, adopts new control model
View All