CORONAVIRUS
/
Mask rules tightened, testing sites set up in Taoyuan amid COVID cluster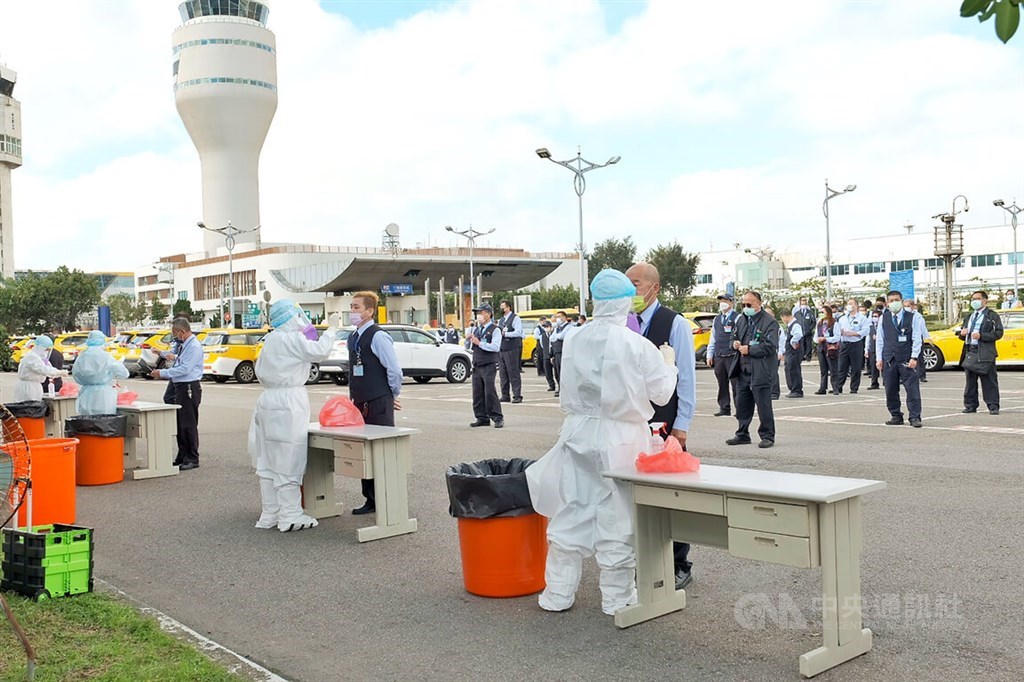 Taipei, Jan. 4 (CNA) Stricter face mask rules have been introduced with immediate effect for people in Taoyuan, where several testing sites have been set up following the identification of a cluster of COVID-19 infections, Health Minister Chen Shih-chung (陳時中) announced Tuesday.
After four domestic COVID-19 cases involving three cleaners working at Taiwan Taoyuan International Airport and a taxi driver were reported on Monday and Tuesday, people in the city are required to wear a face mask outside their homes at all times as part of the tightened disease prevention measures, Chen said.
He added that the measures for Taoyuan would remain in effect until Jan. 17 at the earliest.
Initial tests of the first case reported by the CECC on Monday, a woman in her 40s, indicated she was infected with the Omicron variant of the coronavirus, Chen said during the Central Epidemic Command Center's (CECC's) daily press briefing Tuesday.
Under the tightened rules, people in Taoyuan can only take off their masks when eating or drinking in public spaces, while other exceptions currently in place since Nov. 2, such as exercising, posing for photos, and visiting forest recreation areas, beaches, saunas and spas, are temporarily suspended, Chen said.
In addition, taxi and bus drivers who transport people entering quarantine will receive a COVID-19 test every three days from now on, Chen said, adding that other airport personnel would continue to be tested once per week.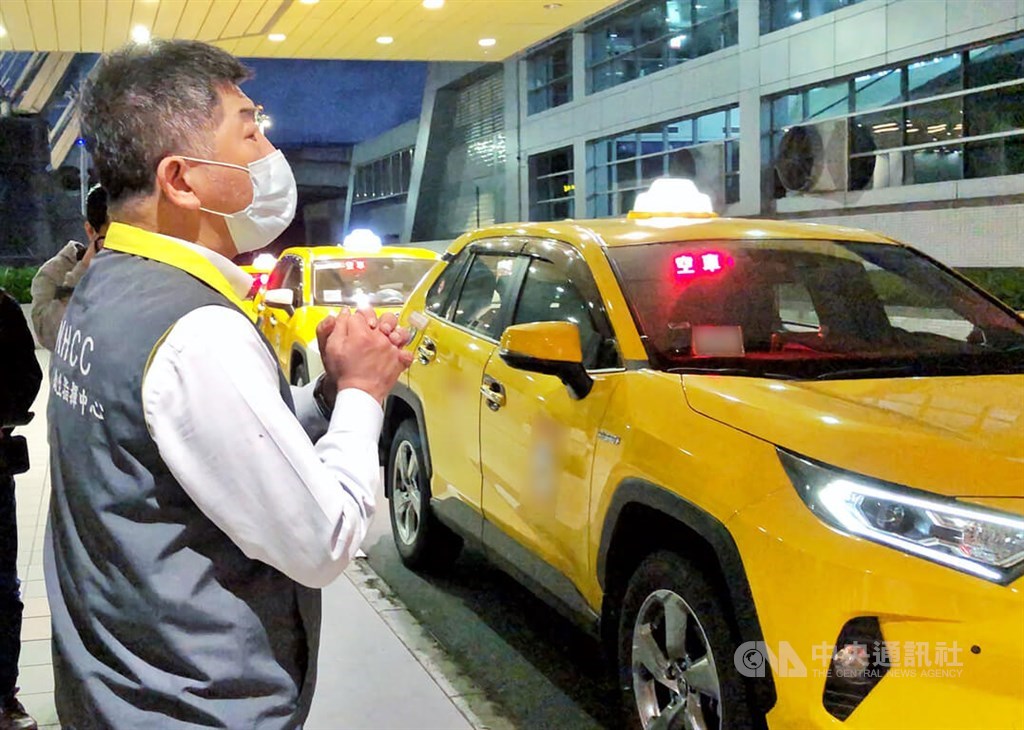 Meanwhile, three testing sites have been set up around Taoyuan's Zhongzhen Market, which has been ordered to close for three days starting from noon on Tuesday.
One of the infected cleaners working at the airport, who was confirmed to have contracted COVID-19 on Monday, had been a vendor at the market in Zhongli District on the morning of Dec. 29-30, the city's mayor, Cheng Wen-tsan (鄭文燦), revealed after the CECC's press briefing.
Three more testing sites will be added Wednesday, Cheng said, adding that people experiencing symptoms should go to a hospital for a COVID-19 test.
Cheng said nine family members of the three cleaners had tested negative for COVID-19, while city health authorities have been asked to test a family member of one of the cleaners in New Taipei, and several relations of the taxi driver in Keelung.
The city also tested 618 taxi drivers tasked with taking passengers to and from quarantine facilities, with the results for 313 coming back negative, Cheng said.
A testing site was set up at the offices of Sincere Group, which employed the three cleaners, to test 878 others working for the company at the airport, he added.
Testing frequency for the nearly 30,000 people working at the airport may increase if needed, Cheng said, noting that 60 percent of workers lived in Taoyuan with the remainder residing in Taipei, New Taipei, Keelung, or Hsinchu.
As this is the first time an Omicron case has been found in the community, Taoyuan City Department of Public Health Director Wang Wen-yen (王文彥) urged the public to follow COVID-19 prevention rules and to get a booster shot or vaccinated against the disease as soon as possible.
According to Cheng, 85 percent of the residents in Taoyuan have received at least a dose of a COVID-19 vaccine, while 70 percent have been given two doses.
View All