CORONAVIRUS
/
Taiwan reports 5 new cases of COVID-19, zero deaths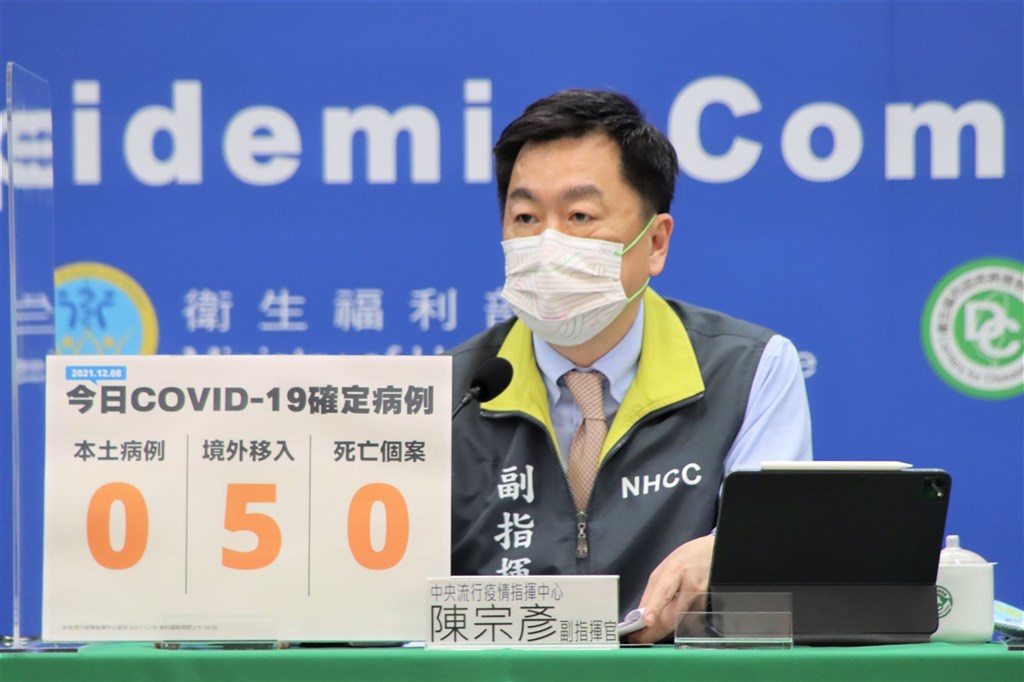 Taipei, Dec. 8 (CNA) Taiwan reported five new cases of COVID-19 on Wednesday, all contracted overseas, as well as zero deaths from the disease, according to the Central Epidemic Command Center (CECC).
The cases involved one Taiwanese and four foreign nationals, who traveled to Taiwan from Indonesia, Ethiopia and the Philippines from Nov. 19-24.
Except for two arrivals from Ethiopia, all were fully vaccinated either with Pfizer-BioNTech or Sinovac vaccines, the CECC said, adding that the five individuals are in their 20s to 70s.
All of the cases are asymptomatic and were confirmed positive on Wednesday, according to the CECC in its daily news briefing.
To date, Taiwan has reported a total of 16,688 COVID-19 cases, of which 14,426 were domestic infections reported since May 15, when the country first recorded more than 100 cases in a single day.
There have only been 123 domestic cases since Aug. 15 and daily domestic case numbers have fallen to mostly single digits or zero since then, according to CECC data.
With no new deaths reported Wednesday, the number of confirmed COVID-19 fatalities in the country remains at 848, with all but 12 recorded since May 15.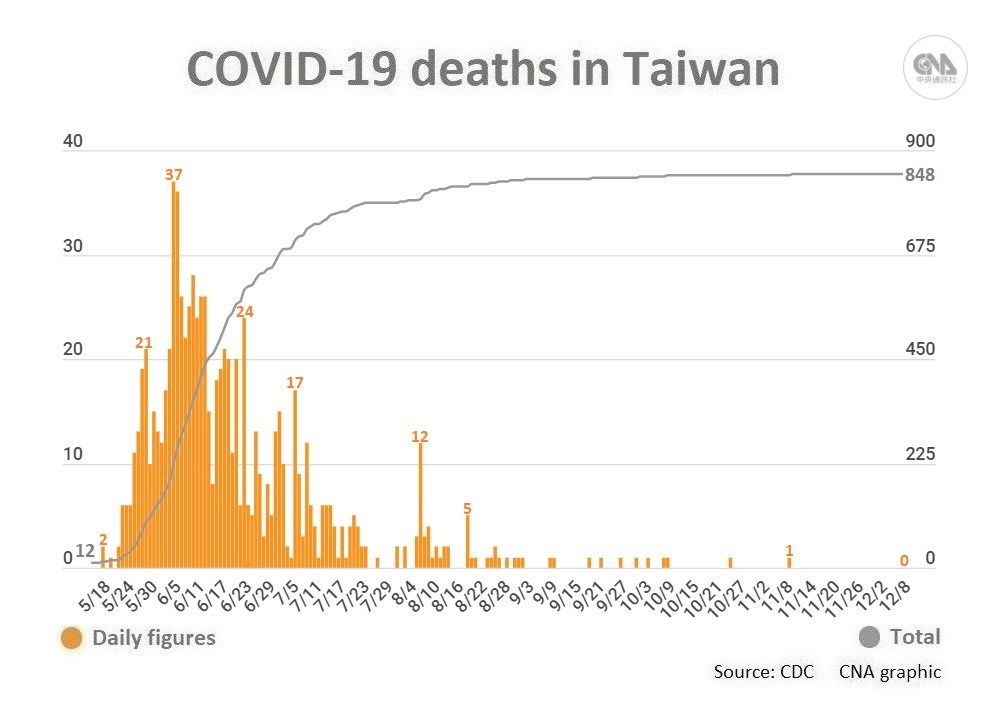 Recent cases
Dec. 7: Taiwan reports 21 new imported COVID-19 cases, highest 2021 daily count
Dec. 6: Taiwan reports 10 new cases of COVID-19, zero deaths
Dec. 5: Taiwan reports 4 new COVID-19 cases, no deaths
Dec. 4: Taiwan reports 11 new COVID-19 cases, no deaths
Dec. 3: Taiwan reports 11 new COVID-19 cases, no deaths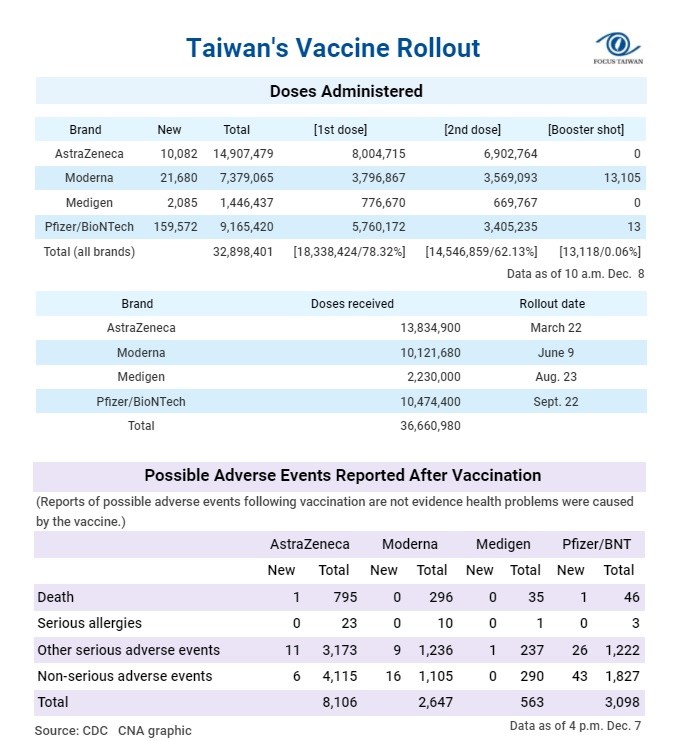 View All