CORONAVIRUS
/
Taipei decides on separate sites for 3 different COVID vaccine brands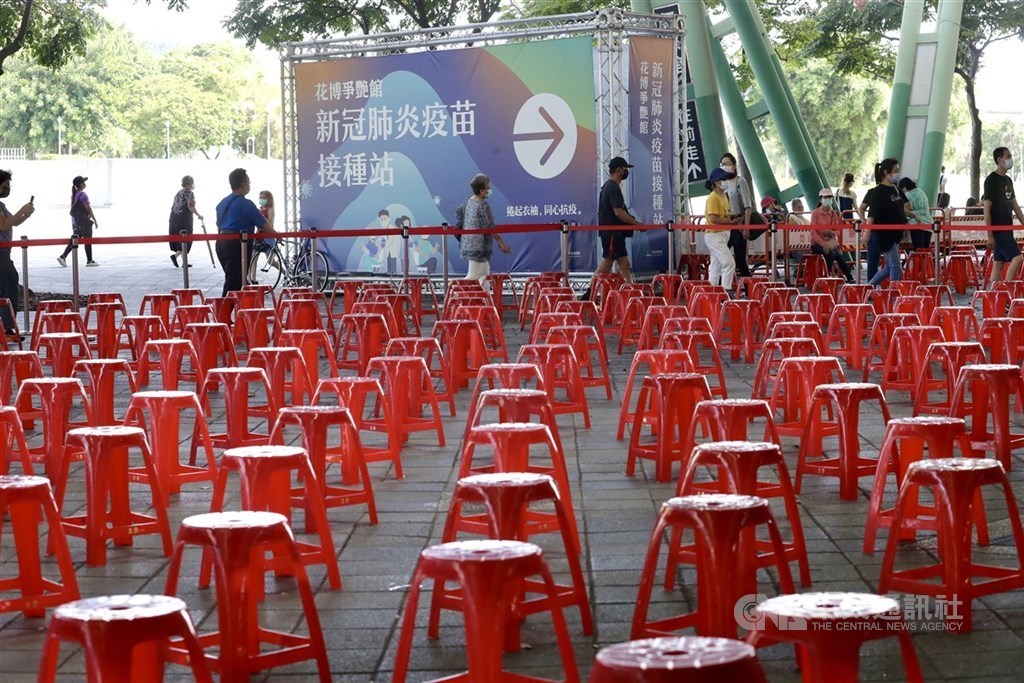 Taipei, Oct. 15 (CNA) The Taipei City government has designated three different types of facilities for the administration of COVID-19 jabs in the upcoming round of vaccination, which involves three brands, Deputy Mayor Tsai Ping-kun (蔡炳坤) said Friday.
In a bid to make the process more efficient, it has been decided that the Moderna vaccine will be given only at clinics, Pfizer-BioNTech (BNT) will be administered at hospitals, and AstraZeneca will be available at the COVID-19 vaccination center at Taipei Expo Park, from Oct. 22 to Nov.3, Tsai said.
The decision to make the BNT vaccine available only at hospitals was based on the relatively complicated preparation process for that brand, he told reporters following an inspection of the Expo Dome vaccination site.
Meanwhile, at the Expo Dome vaccination center, the daily operational period will be extended by three hours from 6 p.m. to 9 p.m. starting Oct. 22, to accommodate people in the workforce who are eligible to receive their second AstraZeneca shots, but the number of jabs administered per hour will be reduced, Tsai said.
The city government decided to structure the rollout in the upcoming round of vaccination with such precision so as to not overload its medical facilities, he said.
The Taipei City government is currently in discussions with local hospitals to increase the number of vaccination sites, he said, adding that most of the country's medical care facilities are located in Taipei.
During the upcoming 12th round of vaccination Oct. 22-Nov. 3, eligible people will receive their second shots of Moderna and AstraZeneca, and their first dose of BNT, according to the Central Epidemic Command Center.
*1st-dose BNT; 2nd-dose AZ, Moderna in Oct. 22-Nov. 3 vaccine rollout: CECC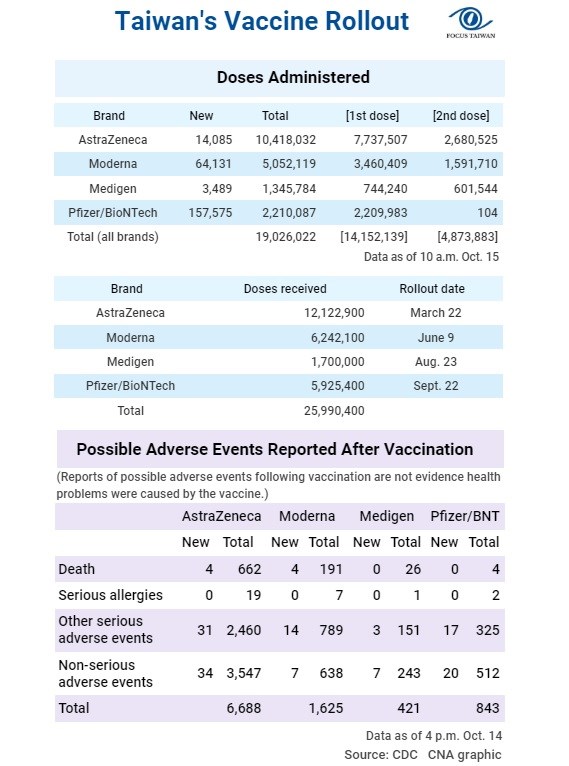 View All