CORONAVIRUS
/
Aircraft cabin cleaner confirmed as infected with COVID Delta variant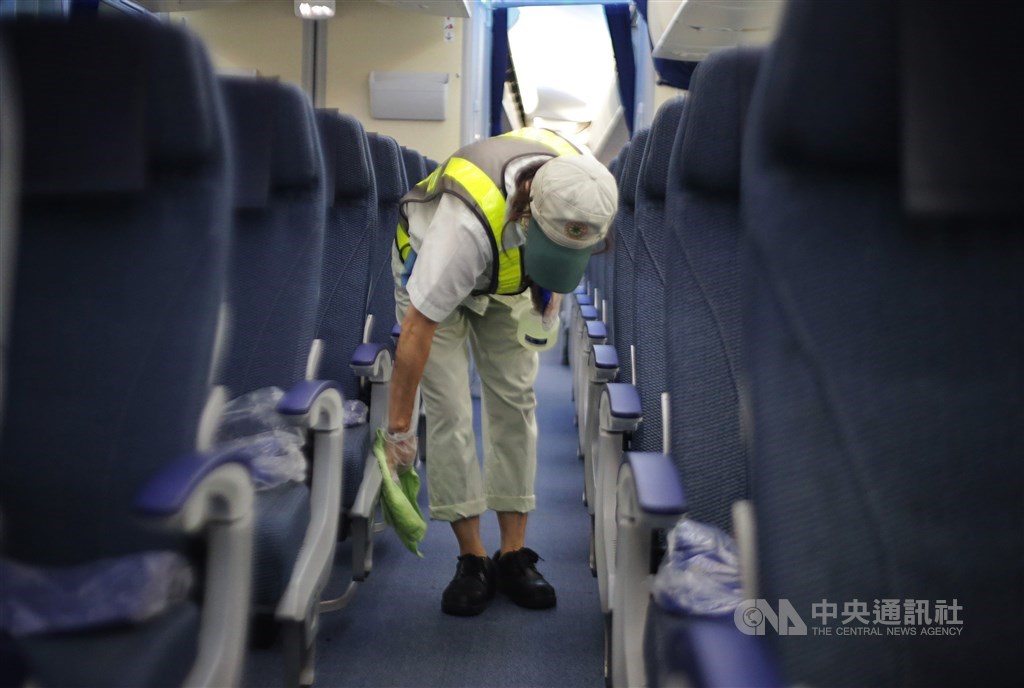 Taipei, Sept. 15 (CNA) Taiwan reported one new domestic COVID-19 case on Wednesday, involving a woman who cleans airplane cabins at Taoyuan International Airport and has been confirmed as infected with the Delta variant of the coronavirus.
The woman, who is in her 20s, developed a runny nose and dizziness on Sept. 12. She tested positive for COVID-19 two days later as part of routine testing of airport staff, the Central Epidemic Command Center (CECC) said.
Preliminary genome sequencing results show the woman is infected with the Delta variant of the coronavirus, but a more comprehensive analysis is needed to determine whether the case is connected to recent clusters involving the variant in Taiwan, CECC official Lo Yi-chun (羅一鈞) said.
As the woman cleans airplane cabins, the CECC will also investigate the possibility that she was infected as a result of her work, Lo said.
The test results indicate she contracted the disease very recently, and 45 of her contacts are now in quarantine, according to the CECC.
The patient received her first dose of the AstraZeneca COVID-19 vaccine in early June, the CECC said.
Update
-New COVID-19 case with Delta visited Taipei, New Taipei, Taoyuan
View All