CORONAVIRUS
/
Taiwan confirms 7 new imported cases, no new domestic infections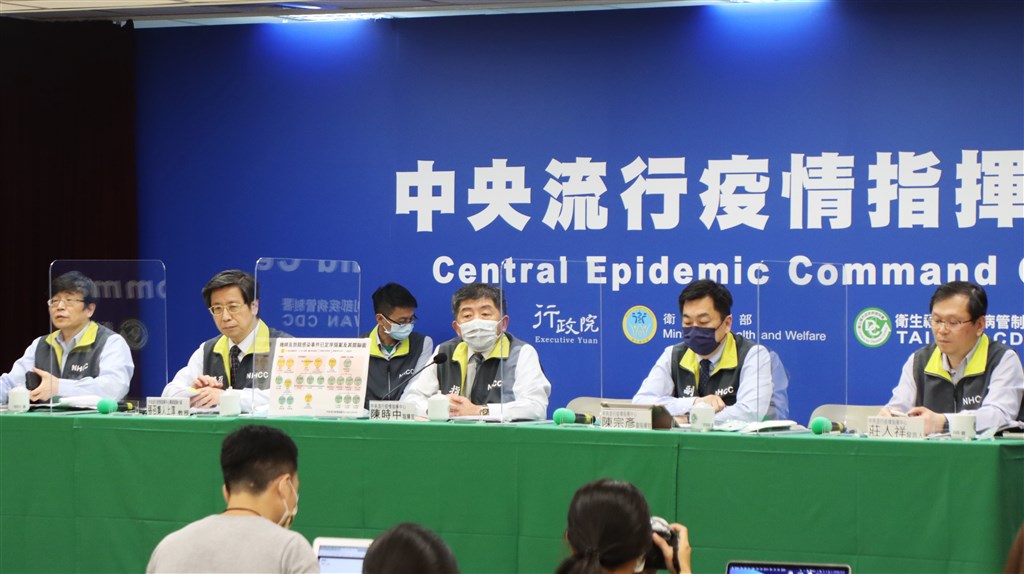 Taipei, May 5 (CNA) Taiwan on Wednesday confirmed seven new cases of COVID-19, but none of them were domestically transmitted, according to the Central Epidemic Command Center (CECC).
The cases originated overseas in the Philippines, Indonesia, Japan and the United States. Four of them involve foreign nationals who came to work in Taiwan, two are international students, and one is a Taiwanese man who returned from working overseas, the CECC said.
To date, Taiwan has recorded 1,160 cases of COVID-19, 1,016 of which have been classified as imported. Of the total, 1,074 have recovered, 12 have died, and 74 are in the hospital, according to CECC statistics as of Wednesday.
Globally, COVID-19 has infected over 153.8 million people in 193 countries and regions, with more than 3.2 million fatalities, CECC figures show.
Also on Wednesday, the CECC said it was revoking Laos' status as being of low-to-moderate risk for COVID-19, as cases in the country have climbed rapidly in the past two weeks.
The CECC also said it was moving Bhutan from its list of countries deemed low risk for COVID-19 to its low-to-moderate risk list because domestic cases have increased there recently.
In Taiwan, business travelers from countries deemed to be at low-to-moderate or low-risk for COVID-19 can apply to be quarantined for fewer than the normal 14 days, as long as they take a self-paid COVID-19 test at the end of the quarantine period and it comes back negative.
Those from low-risk countries can apply to have their quarantines lifted on the fifth day after their arrival, while those from low-to-moderate risk countries can do so after seven days.
The current list of countries and regions the CECC deems to be at low risk of COVID-19 are New Zealand, Macau, Palau, Brunei, Nauru, the Marshall Islands, Australia, Singapore and Vietnam.
It has listed Hong Kong, Fiji and Bhutan as being of low-to-moderate risk.
View All