CPC begins drilling wells in Taichung amid drought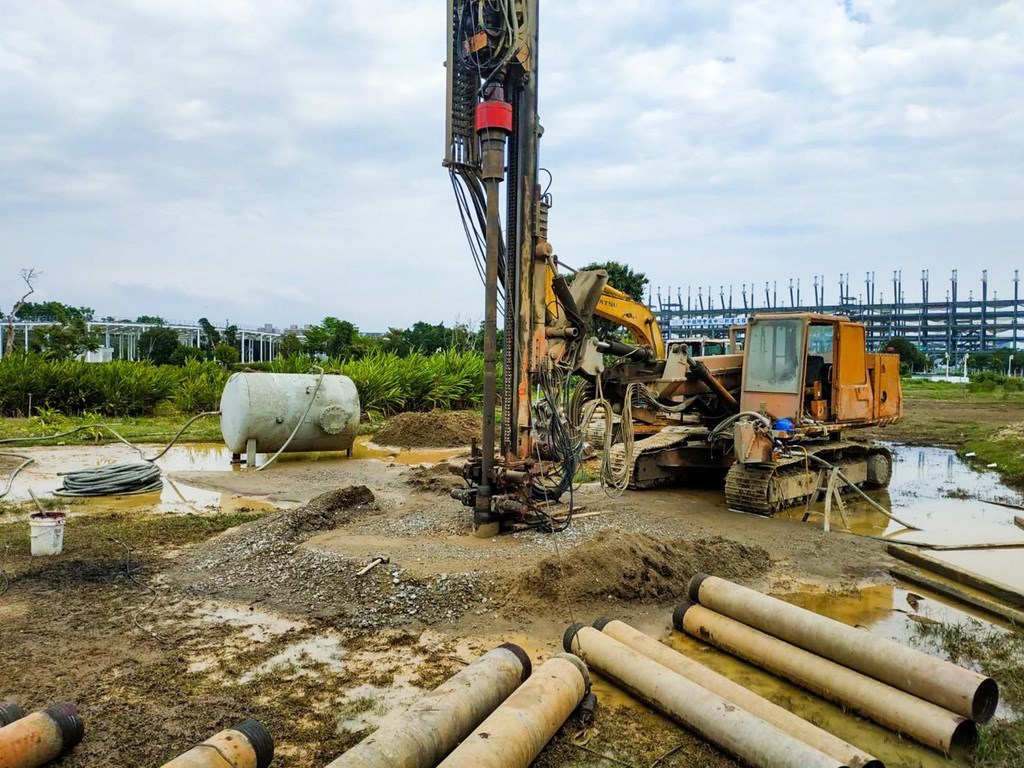 Taipei, April 18 (CNA) State-owned oil supplier CPC Corp.'s drilling team began drilling wells in Taichung Saturday, a member of the team told CNA Sunday, in the hope of providing much-needed water to central Taiwan amid a serious drought.
Su Chin-li (蘇晉立) said the team's heavy machinery had begun drilling three wells near the Liyutan Water Treatment Plant in a project that is scheduled to be completed by April 28.
Each well is expected to be 350 meters deep and each will be able to provide 5,000 cubic meters of water on a daily basis, Su added.
According to Su, his team, which is usually responsible for oil well drilling overseas, has machinery that can drill at a rate of one meter per hour, compared with a meter or two every eight to 12 hours by private well drillers.
The CPC team's efforts are expected to provide extra water to residents in central Taiwan amid an ongoing drought that started last year because of an absence of tropical storms making landfall on the island in 2020 for the first time in 56 years.
On Sunday, cloud-seeding was also carried out over Zengwen Reservoir in southern Chiayi County, which is currently at 11 percent capacity, after a small amount of rain fell in the region, according to the Water Resources Agency (WRA).
The seeding, however, had generated only 2.5 millimeters of rain as of 5 p.m. and was doing little to help ease the drought, according to the WRA.