CORONAVIRUS
/
Taiwan's COVID infection, death rates far below global average: CECC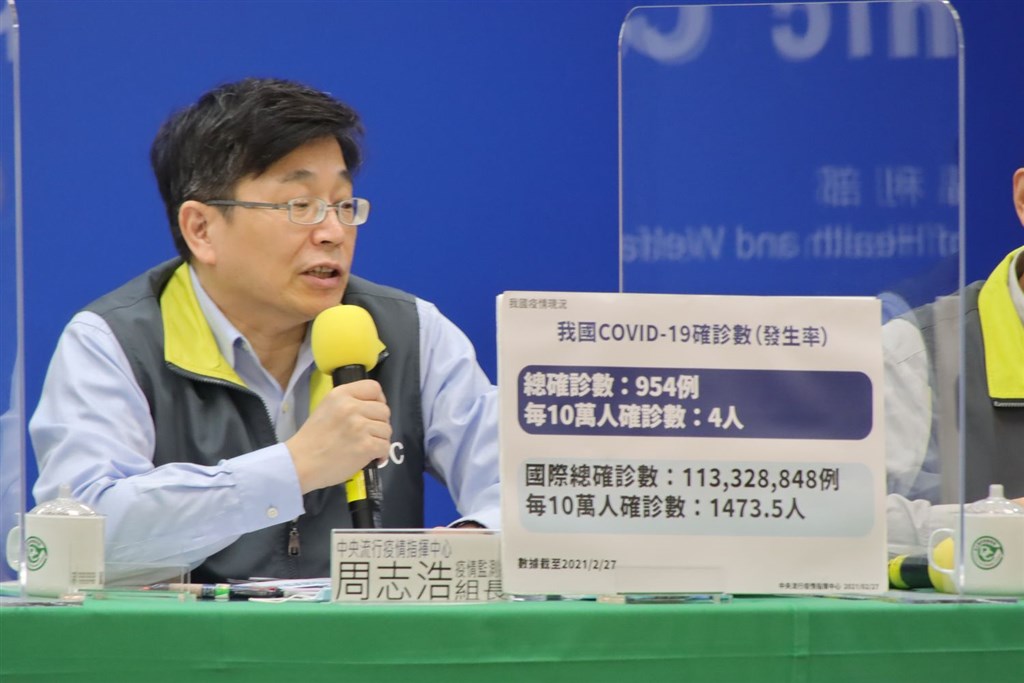 Taipei, Feb. 27 (CNA) Taiwan's Central Epidemic Command Center (CECC), the government body in charge of the nation's COVID-19 response, touted its efficacy in preventing the spread of coronavirus as it marked the one-year anniversary of its establishment Saturday.
While the virus has infected over 110 million people worldwide so far, Taiwan has recorded only 945 cases to date, or four cases per 100,000 people, which compares favorably to the worldwide case number of 1,473 per 100,000 people, CECC official Chou Jih-haw (周志浩) said at a press conference in Taipei.
Taiwan has reported nine coronavirus-related deaths, which is a death rate of 0.9% or 0.04 deaths per 100,000 people, while COVID-19 has claimed more than 2.5 million lives globally, representing a mortality rate of 2.2% or 32.82 deaths per 100,000 people, according to Chou.
In terms of the number of deaths per 100,000 people in 174 countries, Taiwan is the fourth lowest, he added.
As for the number of confirmed cases, the average for COVID-19 cases in Taiwan is 4 cases per 100,000 people, placing the nation 186th out of 193 countries worldwide, Chou added.
View All