CORONAVIRUS
/
First batch of returning foreign students arrive Friday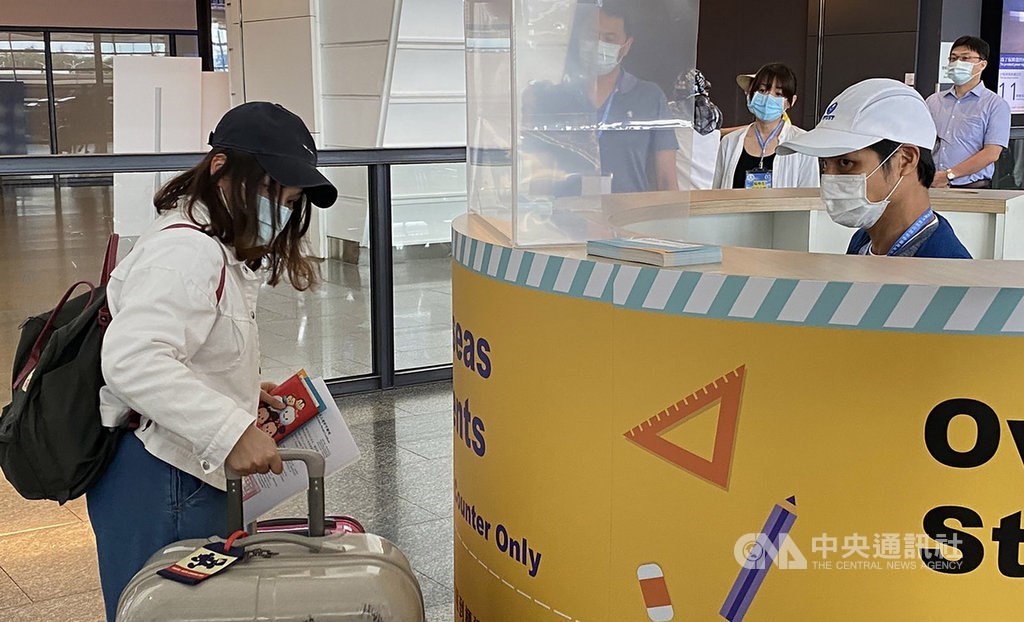 Taipei, June 26 (CNA) Eight international students, part of a larger group who have not been able to return to Taiwan this semester because of the COVID-19 pandemic, arrived Friday, after the government eased some of its border controls.
The eight foreign nationals, natives of Hong Kong, are due to graduate this year from National Central University in Taoyuan, Soochow University in Taipei, Tainan University of Technology, National Taipei University, and National Chin-Yi University of Technology in Taichung.
They are among the 2,238 international students now able to return to Taiwan after the government deemed their home countries and regions at low-risk for COVID-19.
Foreign nationals, with few exceptions, have been barred from entering Taiwan since mid-March due to the pandemic, but the Central Epidemic Command Center (CECC) opened the doors to foreign nationals from 11 low-risk countries on June 17.
The 11 countries and regions are Vietnam, Hong Kong, Macau, Thailand, Palau, Australia, New Zealand, Brunei, Fiji, Mongolia and Bhutan.
Many of the students arrived wearing protective goggles and hazmat suits to protect themselves from any possible infection.
One student, surnamed Deng, who is enrolled at National Central University, told CNA he waited four months to return to Taiwan.
"I have waited so long for this moment," Deng said, thanking Taiwan for allowing him to come back.
Another, a student surnamed Zhang from Tainan University of Technology, said he waited for around half a year to return to Taiwan and felt very uneasy during that time, but luckily he is now able to graduate.
Though the students are being allowed in, they will still be subject to 14-day quarantines upon arrival.
Chu Chun-chang (朱俊彰), director-general of the Ministry of Education's Department of Higher Education, said at Taoyuan International Airport before students arrived that university representatives would be there to help them get to their respective quarantine hotels.
They will also inform the students of rules and regulations during the quarantine and stay in touch with the students and relay their health status to local health authorities, Chu said.
As of late Thursday, another 54 international students were scheduled to return to Taiwan before July 5.
Since Taiwan closed it borders in March to foreign nationals, more than 26,000 foreign students have been unable to return to complete their studies.
According to MOE statistics, the number of foreign students enrolled in Taiwan universities and colleges totaled 63,000 as of the end of 2019.
View All