Tropical storm Fung-Wong to bring rain to Taiwan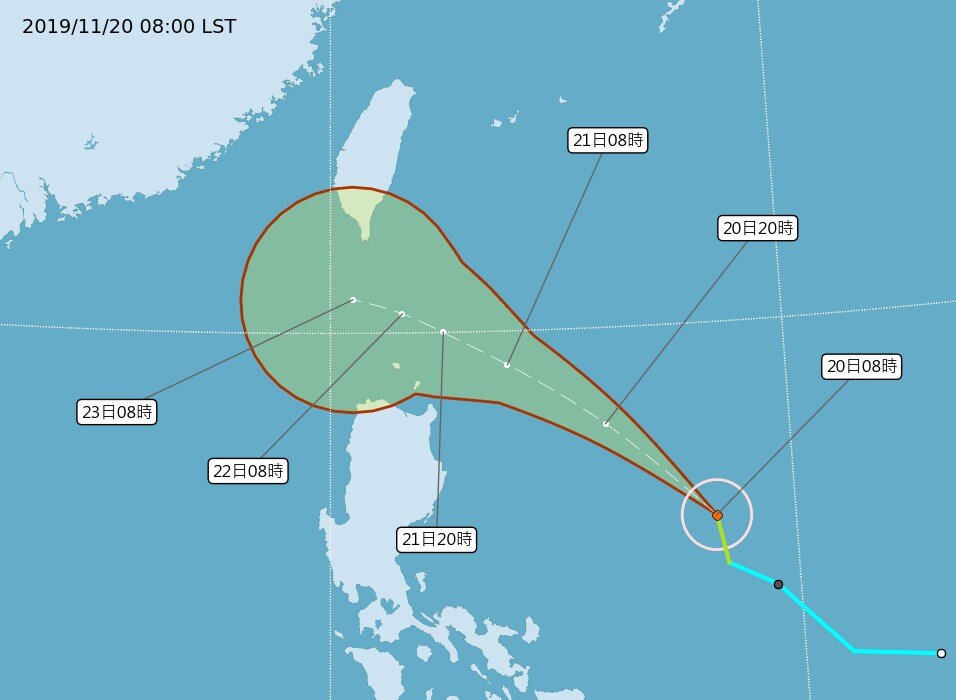 Taipei, Nov. 20 (CNA) A depression east of the Philippines was upgraded to Tropical Storm Fung-Wong Wednesday, with its periphery expected to bring rain to Taiwan as early as Thursday, according to the Central Weather Bureau (CWB).
The CWB forecast that intermittent showers could be expected in northern and eastern Taiwan from Thursday, with a chance of heavy downpours in the northeast.
The storm will be closest to Taiwan on Friday and Saturday, CWB forecaster Chen Chien-an (陳建安) said.
The bureau does not rule out the possibility of issuing a warning for the storm, even though the chances are low, because the storm's path is still uncertain, Chen explained.
As of 8 a.m. Wednesday, the storm was located 1,040 kilometers southeast of Taiwan's southernmost tip, moving northwest toward the Bashi Channel at a speed of 28 kilometers per hour, according to the CWB.