CORONAVIRUS
/
Phase 3 trials needed to determine efficacy of UBI's vaccine: experts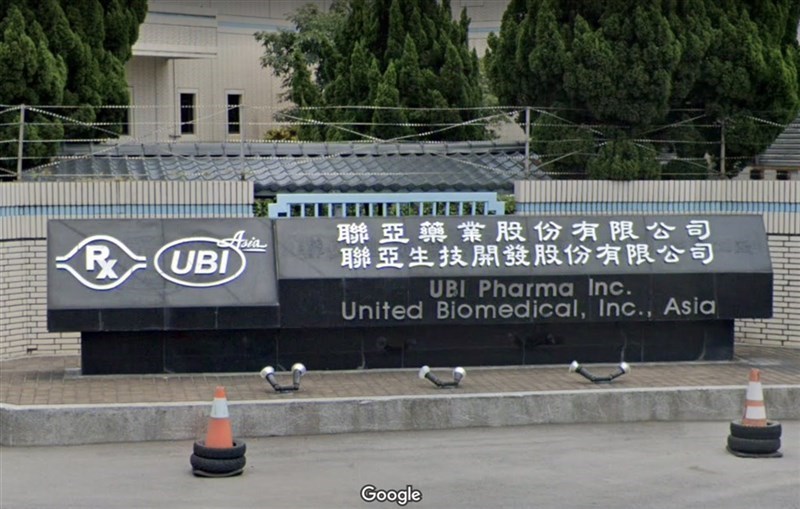 Taipei, June 28 (CNA) Experts in Taiwan said Monday that the results of the clinical trials conducted so far by United Biomedical Inc. (UBI) for its COVID-19 vaccine candidate have shown inconclusive results regarding its efficacy and that it requires further trials.
In releasing the interim results Sunday from its Phase 2 clinical trials, UBI Asia did not produce any data on the vaccine's actual protective effect against COVID-19, saying that was outside the scope of the trial.
The company said, however, that it was planning to seek emergency use authorization from the Taiwan Food and Drug Administration (FDA) for its UB-612 vaccine before the end of June.
UBI Asia said none of the 3,850 participants in its Phase 2 trails had any severe adverse reactions. It said that 95.65 percent of those in the 19-64 age bracket had produced neutralizing antibodies against COVID-19, while in the over-65 age group the seroconversion rate, as it is called, was 88.57 percent.
Among those who produced neutralizing antibodies, the concentration was 102.3, measured by a process called geometric mean titer (GMT), the company said.
Commenting on UBI Asia's Phase 2 trial results, Chang Gung University professor Shih Shin-ru (施信如) said a GMT of 102.3 was disappointingly low compared to that of another Taiwanese vaccine maker Medigen Vaccine Biologics Corp, which was 662.
While it is possible that vastly differing GMT readings can be obtained from different laboratories, the readings for the vaccine candidates of Medigen and UBI Asia were both measured at an Academia Sinica laboratory, said Shih, who heads her university's Research Center for Emerging Viral Infections.
In fact, UBI Asia's vaccine candidate will have to go Phase 3 clinical trails to determine its level of protection against COVID-19, Shih said, commenting on the company's claim that its vaccine can spur other immune responses in addition to neutralizing antibodies.
National Taiwan University public health professor Chen Hsiu-hsi (陳秀熙) agreed on that point, saying that while the UB-612 vaccine data looked good so far, Phase 3 clinical trials would be needed.
Based on the Phase 2 trail results, it seemed the antibody levels produced by the UB-612 vaccine were similar to those in 20 patients who had recovered from COVID-19, Chen said, noting that UBI Asia has predicted an efficacy rate of 80-90 percent.
The company's prediction is based on a study published in the journal Nature Medicine, which compared neutralizing antibody levels in seven COVID-19 vaccines to their protection against symptomatic COVID-19.
UBI Asia said Sunday that it would soon begin Phase 3 efficacy trials for its vaccine candidate, with the participation of 11,000 people in India, but in the meantime, it was planning to submit an application to the Taiwan FDA for emergency use authorization (EUA).
The company is the second Taiwanese drug maker to present Phase 2 clinical trial results for a COVID-19 vaccine candidate, following Medigen, which released its data in early June and has already applied to the Taiwan FDA for EUA.
According to UBI Asia, the UB-612 is the first multitope protein/synthetic peptide vaccine being developed to fight the SARS-CoV-2 virus, and it elicits responses to several different viral proteins to protect against COVID-19.
The vaccine candidate is designed to mimic a natural infection to activate both the antibody (B-cell) and cellular (T-cell) arms of the immune system to generate protective neutralizing antibodies and T-cells against SARS-CoV-2, the company said.
UBI Asia announced last week that its American affiliate Vaxxinity had signed a contract to provide Paraguay with 1 million doses of its COVID-19 vaccine, once it obtains emergency use authorization from the Taiwan FDA.
Taiwan's government, meanwhile, has signed contracts to purchase 5 million doses of the UBI vaccine and 5 million doses of Medigen's, provided that they receive EUA.
View All