Chinese military force against Taiwan will see response: U.S. officials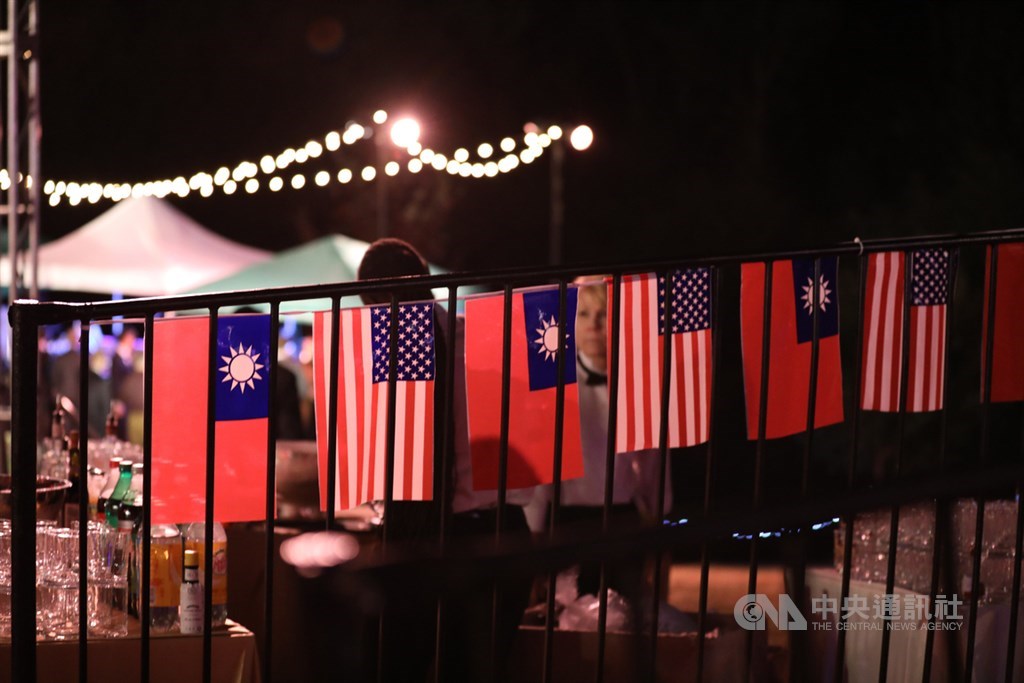 Washington, April 6 (CNA) Any military action taken by China against Taiwan will be met with a response from the United States and the international community as has been the case with Russia's invasion of Ukraine, and the U.S. hopes the People's Republic of China (PRC) takes the "right lessons" from the current situation in Ukraine, U.S. officials said Wednesday.
In talks between Washington and Beijing since Russia invaded Ukraine on Feb. 24, including one between U.S. President Joe Biden and Chinese President Xi Jinping (習近平), "we want to make sure that the PRC takes away the right lessons," U.S. Deputy Secretary of State Wendy Sherman told a hearing in the House of Representatives on Wednesday.
Sherman had been asked by Virginia Representative Gerry Connolly about whether the administration has conveyed "warnings" to China amid concerns that Beijing could emulate Russia and attack Taiwan, at a hearing of the House Foreign Affairs Committee about the Biden administration's strategy to restore American leadership in the Indo-Pacific region.
The U.S. believes that stability across the Taiwan Strait is "critical," said Sherman. "We don't see in our one China policy that the Mainland's taking Taiwan by force is acceptable, and certainly doesn't lead to stability along of Taiwan Straits or stability in the Indo Pacific."
Should China opt to use force against Taiwan, "any such action would see a response from the international community, not just from the U.S.," said Sherman, citing the two U.N. resolutions in March in support of Ukraine and the need for Russian President Vladimir Putin to bear the consequences for his "premeditated, unprovoked, and unjust invasion."
Taiwan was among the issues discussed at the hearing, with several House representatives expressing concern over delays in the delivery of key weapons systems to Taiwan, including 250 Stinger surface-to-air missiles in a deal the U.S. approved in 2019, among others.
Texas Congressman Michael McCaul said he had breakfast with Taiwan's representative to the U.S. Hsiao Bi-kihm (蕭美琴) Wednesday morning and "her biggest complaint to us is that while we have notified and signed off on these systems. They've yet to be delivered to Taiwan."
McCaul asked Sherman to provide some clarity as to the cause of the delay.
McCaul, Ohio Representative Steven Chabot, and Kentucky Representative Andy Barr said respectively in their remarks that the war in Ukraine has shown how critical it is to get U.S. allies under siege the weapons they need before an invasion, not after, to deter possible attacks.
In her response, Sherman said she understands Taiwan wants to see everything delivered as quickly as possible, adding that the Department of State and Department of Defense are looking at the entire defense trade enterprise to see where efficiencies can be made and get those articles to Taiwan more quickly. "We've talked today about ensuring those timelines speed up."
Separately, Treasury Secretary Janet Yellen told a hearing of the House Financial Services Committee on Wednesday that there has been close coordination among agencies to ensure "we will be able to respond appropriately" to deter military action by China against Taiwan.
The administration and the Treasury Department are opposed to any unilateral change in the status quo with respect to Taiwan, Yellen said in response to North Carolina Representative Patrick McHenry.
"We are working very closely with our partners in the administration to make sure that we have at our disposal tools to respond to provocations in that regard," she said.
Pressed by McHenry to talk about the administration's strategy in the event of a Chinese move against Taiwan, Yellen declined to comment on specifics.
Yellen said the U.S. imposed sanctions against China over forced labor in Xinjiang and provocations with Hong Kong and noted that the sanctions against Russia over its invasion of Ukraine have inflicted significant consequences. "I think that you should not doubt our ability and resolve to do the same in other situations."