Cancellation of U.S. diplomat's Taiwan trip regrettable: MOFA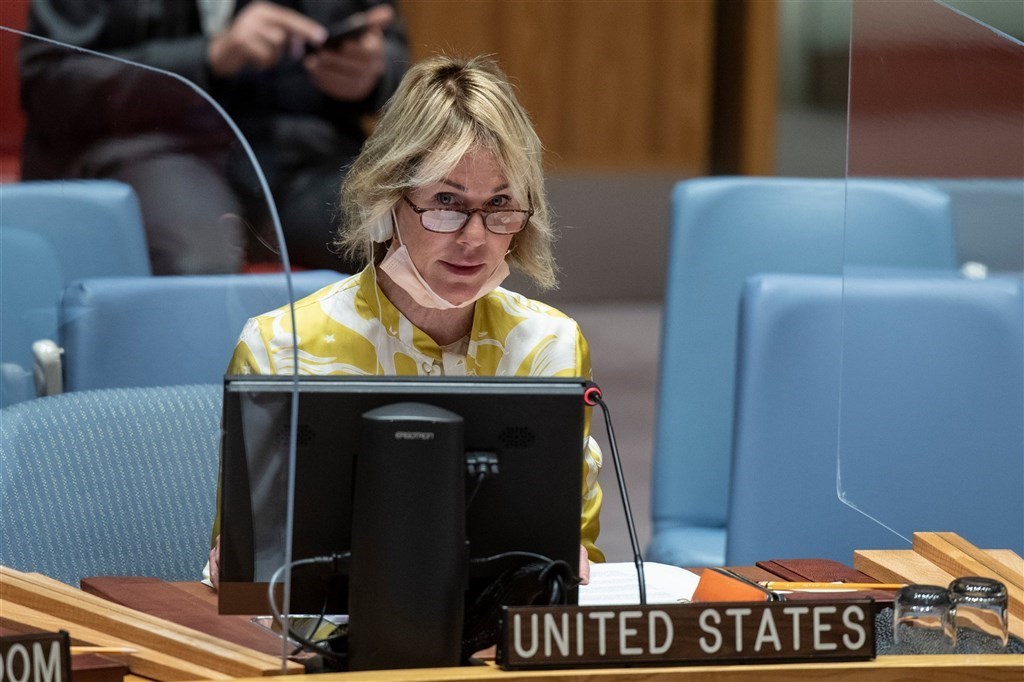 Taipei, Jan. 13 (CNA) The Ministry of Foreign Affairs (MOFA) said Wednesday that it was regrettable that the United States' ambassador to the United Nations Kelly Craft had to cancel her visit to Taiwan in compliance with the State Department's latest travel order.
"MOFA understands and respects the decision of the State Department. We still welcome her to visit Taiwan at an appropriate time in the future," MOFA said in a statement after the U.S. Department of State announced the trip's sudden cancellation.
Taiwan's Presidential Office made a similar statement through spokesman Xavier Chang (張惇涵).
The State Department said in a statement Tuesday (U.S. time) that all planned travel of its officials, including Secretary Mike Pompeo's trip to Europe, was being canceled in view of the transition efforts of the department with U.S. President-elect Biden's team.
Reporting in the United States indicated, however, that Pompeo's trip was canceled after officials in Europe refused to meet with him in the wake of the invasion of the U.S. Capitol by supporters of President Donald Trump.
Johnny Chiang (江啟臣), chairman of Taiwan's main opposition Kuomintang (KMT), said the State Department's decision was "understandable."
But the administration of President Tsai Ing-wen (蔡英文) should focus more on developing "stable, sustainable, and substantive" relations with the United States," he said, implying that Craft's visit was more symbolic than substantive.
Joe Biden, whose election victory was confirmed by the U.S. Congress last week, will be sworn in as president on Jan. 20.
Biden has nominated Antony Blinken, deputy secretary of state during the Obama administration, to be his secretary of state, and Linda Thomas-Greenfield, assistant secretary of state under Obama, to be Craft's successor.
Craft was originally scheduled to visit Taipei from Jan. 13 to 15, as announced by her office on its website on Jan. 7, to reinforce "the U.S. government's support for Taiwan's international participation."
The announcement was met with strong opposition from Beijing, which sees Taiwan as one of its provinces and opposes any official interaction between other countries and Taiwan. It warned that the U.S. will pay a "heavy price for its wrongdoings."
Craft has been a staunch supporter of Taiwan's participation in international organizations, as evidenced by her lunch meeting with Taiwan's top envoy to New York James Lee (李光章) on Sept. 16, 2020, and her Twitter post two weeks later that "a U.N. without Taiwan's full participation is cheating the world."
She again criticized the U.N. for excluding Taiwan in a speech at U.S. think tank the Heritage Foundation in December last year.
Taiwan, whose official designation is the Republic of China, left the U.N. in 1971 when China took its place, and has since been excluded from its special agencies.
While in Taiwan, Craft was supposed to call on Tsai and give a speech at the Institute of Diplomacy and International Affairs, according to Foreign Minister Joseph Wu (吳釗燮) earlier in the week.
(by Emerson Lim and Yeh Su-ping) Enditem/ls