New e-passports to be recalled over print error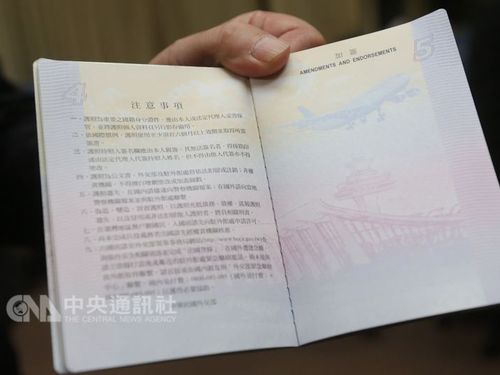 Taipei, Dec. 26 (CNA) The Ministry of Foreign Affairs (MOFA) announced Tuesday that it will recall several hundreds of the next-generation biometric passports already issued because they contain an image of Washington's Dulles International Airport rather than Taiwan Taoyuan International Airport.
A total of 200,000 of the new e-passports have already been printed, of which 285 have been issued to the public since Monday, according to MOFA.
The embarrassment came to light earlier in the day when a local report pointed out the error, saying that netizens recognized the image of the U.S. airport printed in one of inner pages of the passport.
The ministry apologized to the public for the major oversight, saying that one of the designers of the new passport had mistakenly chosen a photo of Dulles to represent Taiwan's main gateway.
All copies of the newly printed passports will be returned to the Central Engraving and Printing Plant, which has been contracted to print the new passports, the ministry said.
The next-generation passports will hopefully be ready in one month, MOFA said, adding that applicants wishing to apply for a new passport will be issued with the already existing biometric passports that are currently available.