Filipinos celebrate feast of Santo Niño at Saint Christopher's Church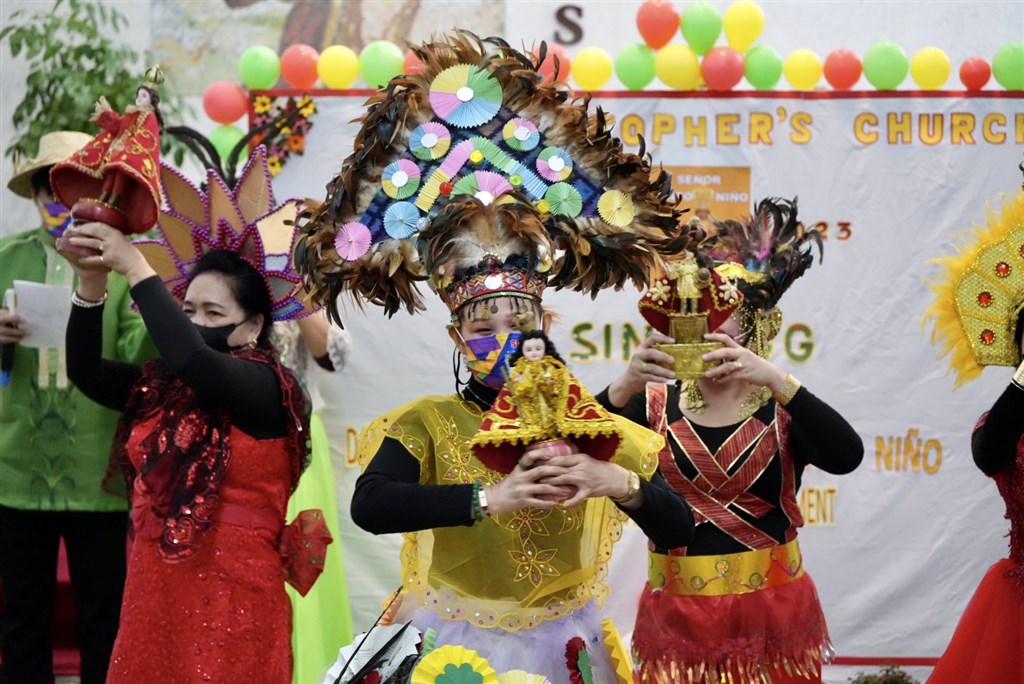 Taipei, Jan. 29 (CNA) Scores of Filipino who live and work in Northern Taiwan celebrated the feast of Santo Niño held in honor of the Child Jesus at Taipei's Saint Christopher's Church on Sunday, with groups belonging to the church performing ritual prayer-dances.
The "Dance of praise in honor of Sr. Santo Nino: A journey of faith & commitment," as the celebration was called, saw eight groups perform ritual prayer-dances honoring the Child Jesus with the closely-knit community of friends, relatives, and church parishioners in attendance.
The church filled with lively music as church goers swayed to the drums while dancing in vivid colorful handmade costumes.
Usually held on the third Sunday of January, the feast day of Santo Niño is celebrated to commemorate when the Portuguese explorer Ferdinand Magellan brought a statue of the baby Jesus as a baptismal gift to Hara Amihan, wife of Rajah Humabon of Cebu in 1521.
Father Edward Pacquing, CS, St. Christopher's Church parish priest said the event is their way of praising and showing their devotion to their beliefs.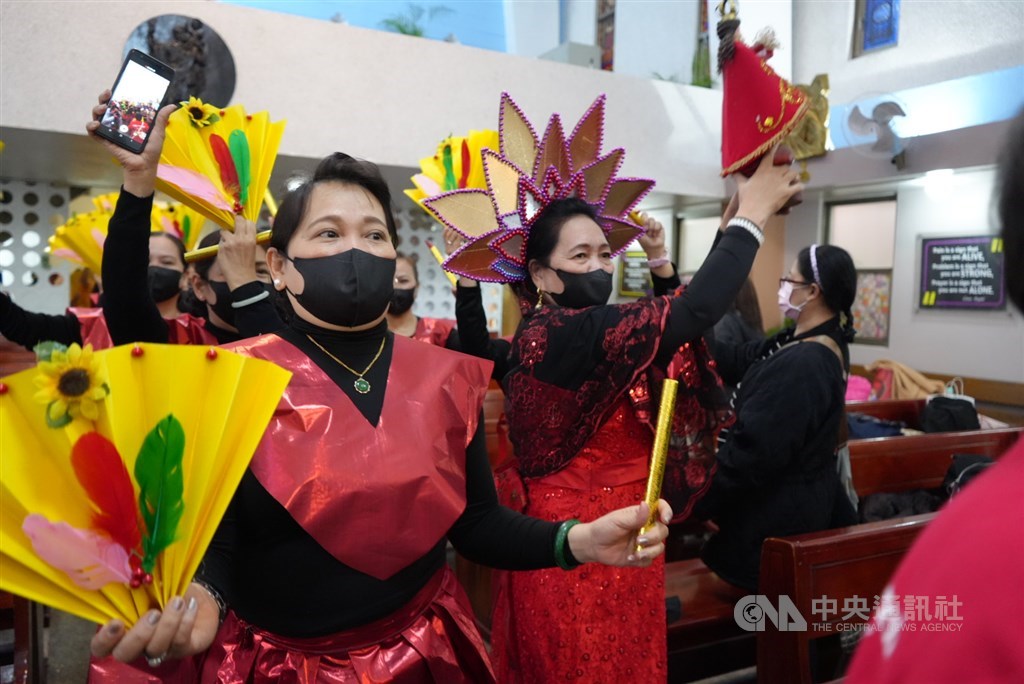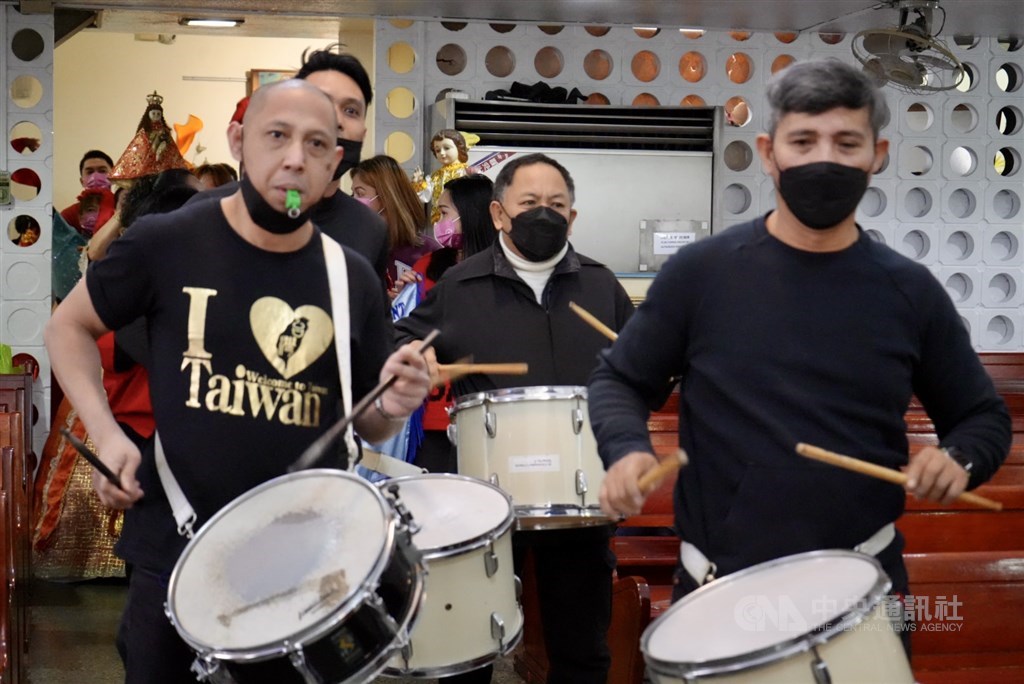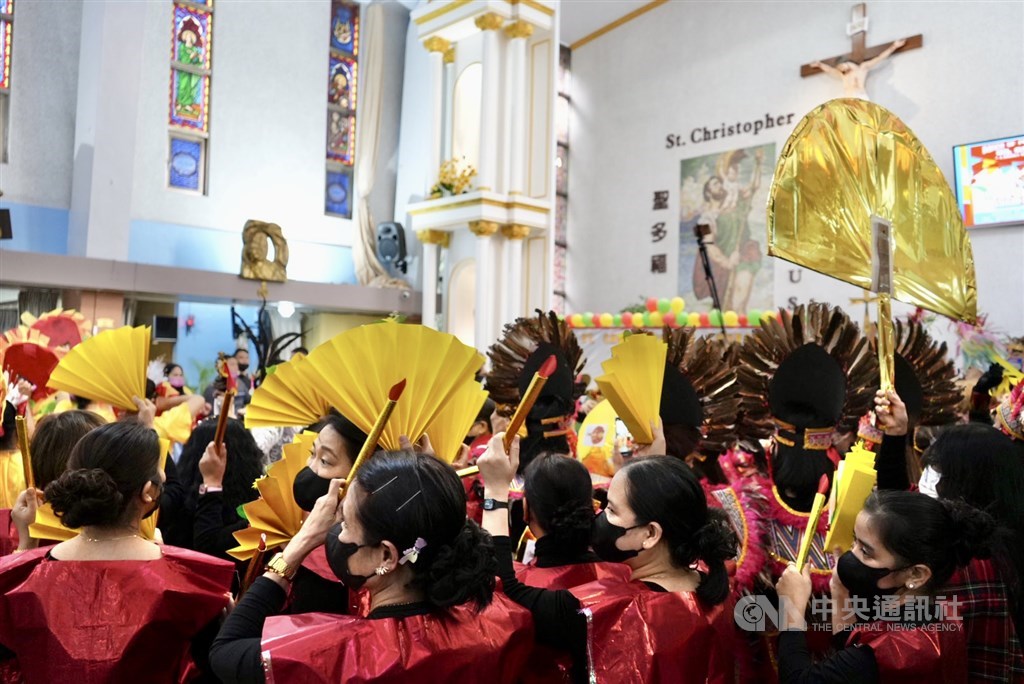 The dance is identified as two steps forward and one step backward as the dancers sway to the rhythm of drums, Pacquing remarked, adding that the movement resembles the current of a river.
Arsenia Chen, a Filipina married to a Taiwan national, told CNA the occasion is very important to people from the Philippines as they take the opportunity to thank God for the blessings they receive.
"To be strong and healthy and to thank the graces that have been every day for the living," Chen said.
Church volunteer Angie Chua, a Filipina Chinese, told CNA that many people pray to the infant Jesus because they believe it brings miracles.
"Celebrating the occasion helps make Filipinos in Taiwan feel that they are at home," said Chua, who has been coming to Saint Christopher's Church since the 1990s.
"I am very happy here because I can feel at home," Chua said. "All the Filipinos here are very hospitable and heartwarming."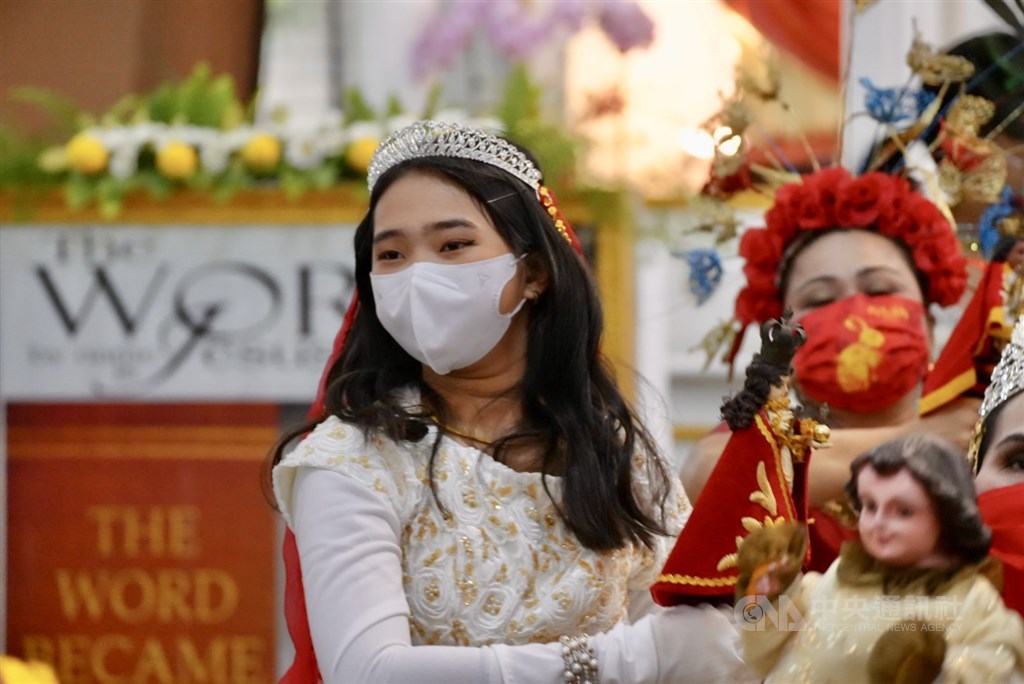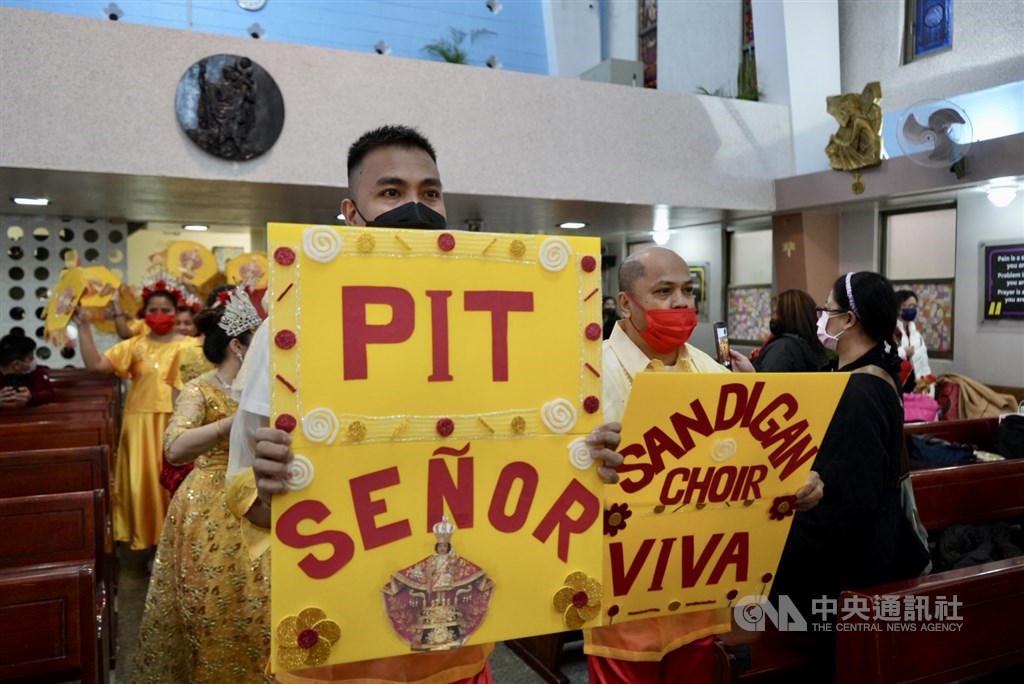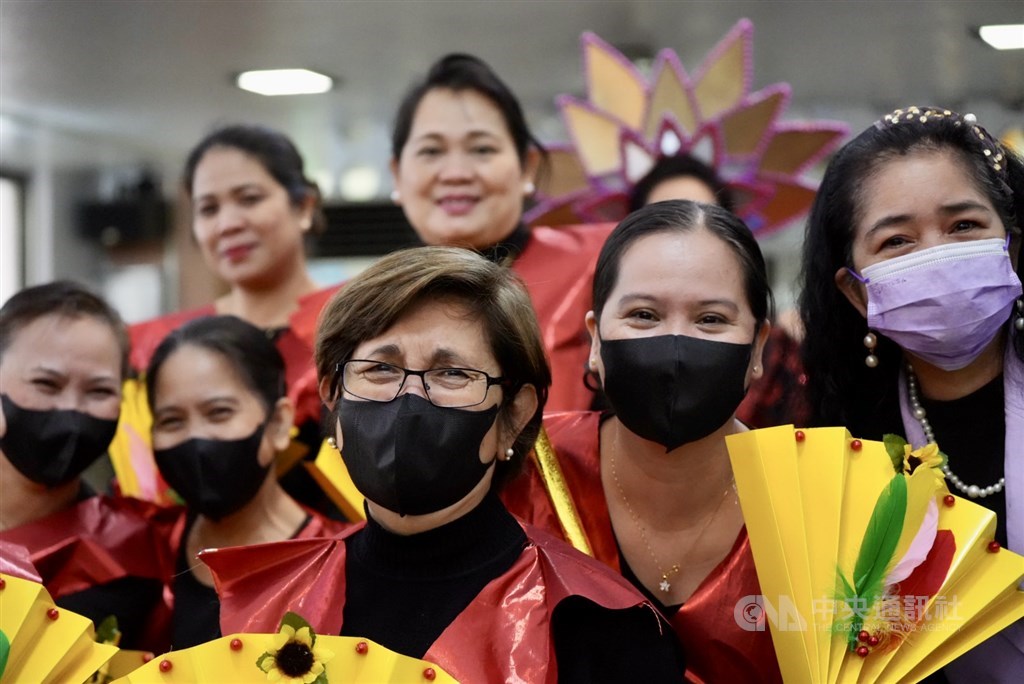 Saint Christopher's Church, which is heavily involved in the migrant community, regularly holds events to celebrate religious events from the Philippines.
Saint Christopher's Church was built by Americans and opened in July 1958 for the religious services of the United States military stationed in Taiwan at that time.
However, with the end of the Vietnam War and changes in diplomatic ties between the Republic of China (Taiwan) and the U.S., the American community in the area grew smaller over the years, according to Taipei's Department of Information and Tourism (TPEDOIT).
With the influx of migrant workers from Southeast Asia in the 1990s, the church eventually became the center of the Filipino religious community, TPEDOIT said.
Since then, priests from the Southeast Asia country have been dispatched to tend to the migrant community, according to Taiwan Panorama magazine.
(By William Yen)
Enditem/AW