Slovakia exhibition showcases visit to Taiwan 250 years ago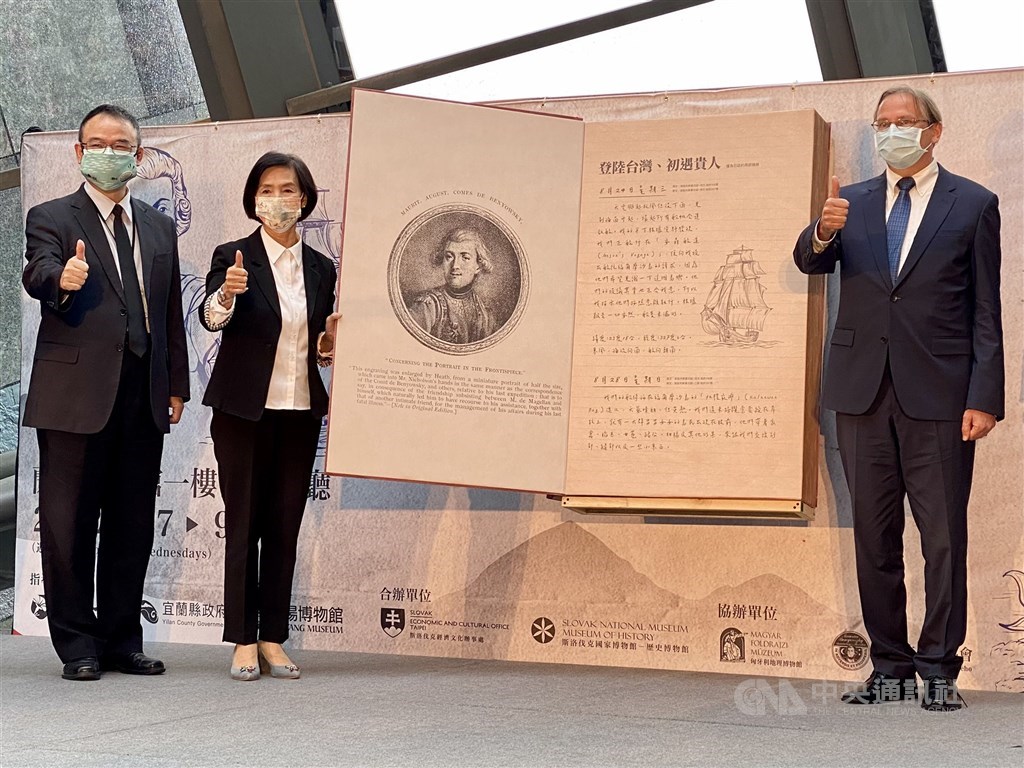 Yilan, May 27 (CNA) A Slovakia-themed exhibition highlighting the visit of renowned military officer and adventurer Maurice Benyowsky to Yilan in 1771 opened in the county Friday, celebrating early contacts between Taiwan and Central Europe over 250 years ago.
"The Encounter of Count De Benyowsky and Yilan in 1771" exhibition, being held at the Lanyang Museum until Sept. 12, covers many themes, from Benyowsky's life and his adventures to the natural features of Slovakia and its culture, including its literature, music, and handcrafted pottery.
Born in 1746 in what is today Vrbové in western Slovakia, Benyowsky (also spelled Benyovsky) landed in Yilan in 1771 after he escaped from a prison on the Kamchatka Peninsula.
He was jailed there for his military operations against Russia as part of Poland's Confederation of Bar, which defended the independence of Poland from Russian encroachment.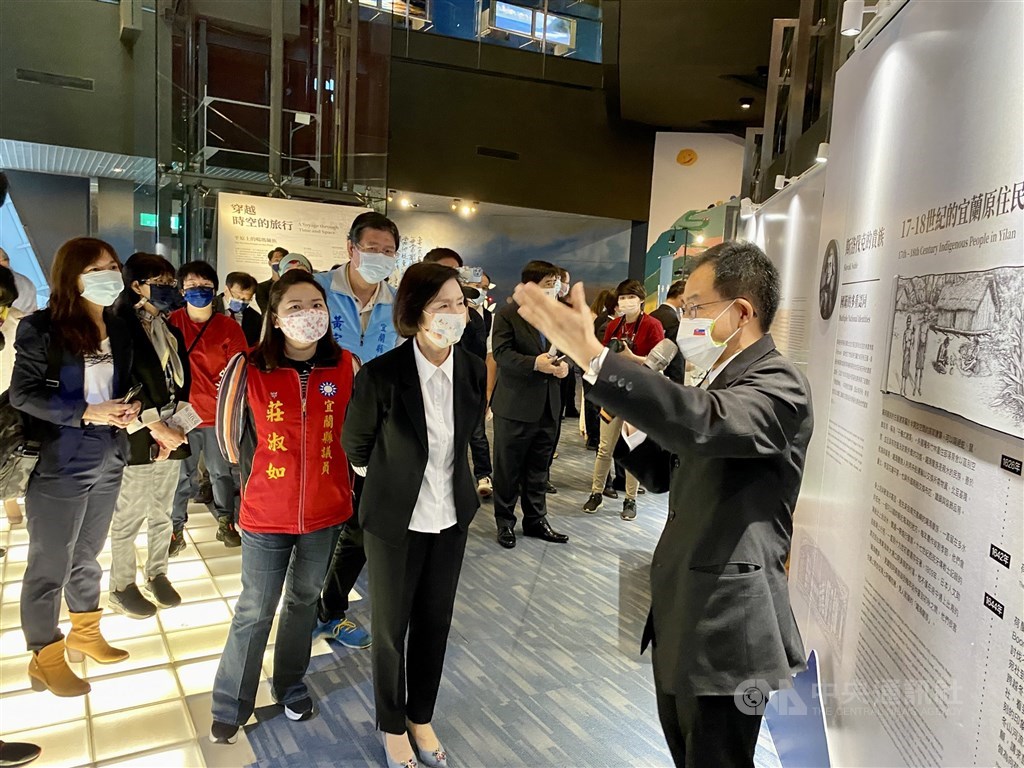 According to Benyowsky's journal, his ship landed in Yilan twice, the first time on Aug. 27, 1771, when he stayed in Suao Bay for a day and was attacked by Indigenous warriors, forcing him to lift anchor and continue northward with the ocean current.
The next morning, the ship arrived at Jialiwan Bay, at the mouth of Dongshan River in Yilan, where Benyowsky and his men were welcomed by the Kavalan people, who gave them meat, rice, vegetables and fruits, in exchange for pins, sewing needles and other tools.
He later set sail for Macau and arrived there on Sept. 22, 1771, before returning to Europe.
Though Benyowsky's time in Taiwan was brief, his interaction with Indigenous peoples can be described as a "door opener between cultures," said Martin Podstavek, head of the Slovak Economic and Cultural Office Taipei.
"It is about deepening and understanding the cultures. That's why I would be very happy if Taiwanese people with their children can see the connection between my lovely Central European country and Taiwan, which started more than two centuries ago," Podstavek told CNA.
"Slovakia's first stop in Taiwan 250 years ago was in Yilan County, and for this we are very honored," said Yilan County Magistrate Lin Zi-miao (林姿妙), who felt the exhibition would further promote culture and art exchanges and help raise the county's international profile.
Podstavek, who has been Slovakia's envoy to Taipei since 2017 and will end his tenure in July, said relations between the two sides have improved greatly during his nearly five years in Taiwan.
The improvement can be seen in the increased number of Slovakian books on the shelves of Taiwanese bookstores across the island, and the presence of Taiwan's books, especially children's literature, in Slovakia, he said.
Taiwan and Slovakia have also had unprecedented cooperation in such areas as the space industry, information security, and blockchain development, Podstavek said.
On a more personal note, Podstavek said the memories he will treasure are the interactions he has had traveling around Taiwan.
"My family and I have traveled probably four times by car around Taiwan," Podstavek said. "This is the memory I will always keep all my life. It's something special, the connection with Taiwanese people, Taiwanese nature, and Taiwanese culture."