Golden Horse Awards: Chang Chen named best lead actor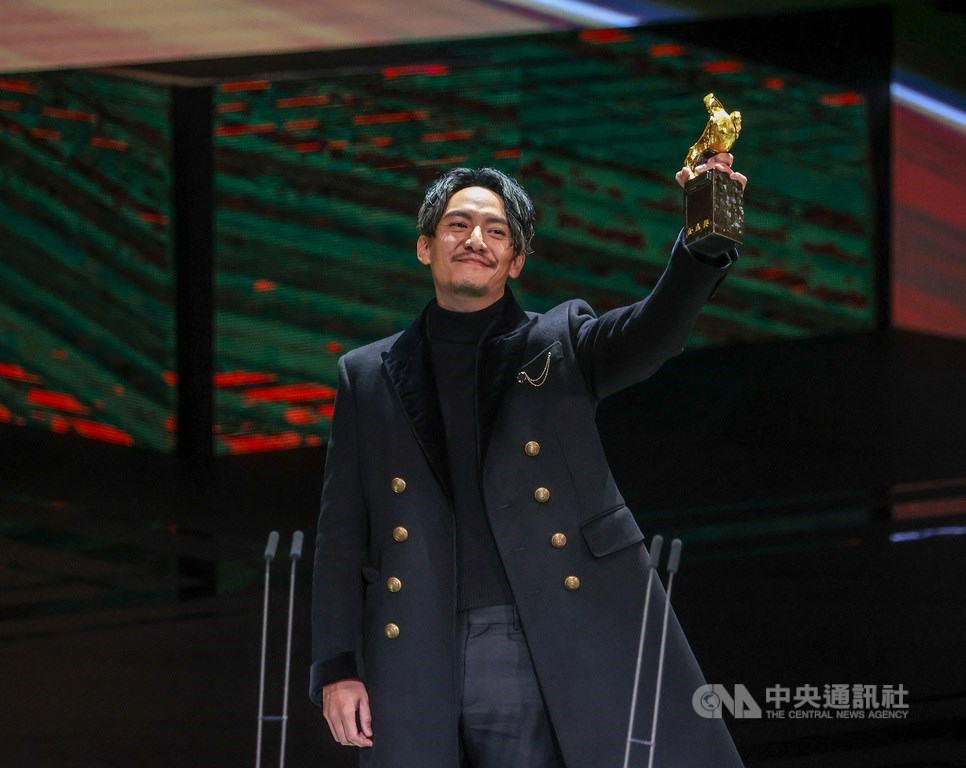 Taipei, Nov. 27 (CNA) Chang Chen (張震) won the best leading actor prize at the Golden Horse Awards in Taipei on Saturday for his portrayal of a prosecutor who tackles a high-profile murder case while also battling cancer in the 2021 neo-noir sci-fi mystery crime "The Soul."
In order to act in "The Soul," the Taiwanese actor had to lose 12 kilograms, but it was not asking too much because that is the responsibility of an actor, he said when accepting his award at the Sun Yat-sen Memorial Hall.
"Even though I'm a very lazy actor, I'm considered to be a creative actor because I go for roles that I haven't acted before," Chang said.
Making films may be full of hardships, but it can bring a lot of happiness and sense of accomplishment, Chang said.
Also in the running for best lead actor were Cheng Jen-shuo (鄭人碩) for his role in crime drama "Gatao: The Last Stray," Roy Chiu (邱澤) for romance drama "Man in Love," veteran actor Francis Ng for homeless drama "Drifting," and Kai Ko (柯震東) for Taiwan-Austria-France-Belgium co-production "Moneyboys."
All of the actors were Taiwanese except for Ng, who is from Hong Kong.
"The Soul," which received 11 nominations, guides the audience through the investigations of prosecutor Liang Wen-chao played by Chang.
"The Soul" From Vie Vision Pictures Co.
Liang tries to piece together odd and mystical clues from the crime scene of the murder of an entrepreneur who owns a multi-billion-dollar corporation, while at the same time facing the challenge of undergoing intensive treatment to keep cancerous cells from reaching his brain.
Born in 1976, Chang appeared on screen when he was 14 years old in the critically acclaimed 1991 drama "A Brighter Summer Day" made by award-winning director Edward Yang (楊德昌).
Born into a family of actors, Chang rose to fame for his role as Dark Cloud in the 2000 film "Crouching Tiger, Hidden Dragon," which was directed by Ang Lee and won many awards around the world, including best foreign language film at the 73rd Academy Awards.
The annual Golden Horse Awards, established in 1962, are considered one of the most prestigious and time-honored film awards in the world of Chinese-language cinema. However, Beijing has boycotted the awards since 2019, resulting in many Chinese and Hong Kong filmmakers staying away.