Stock turnover could grow after long weekend if U.S. concerns fade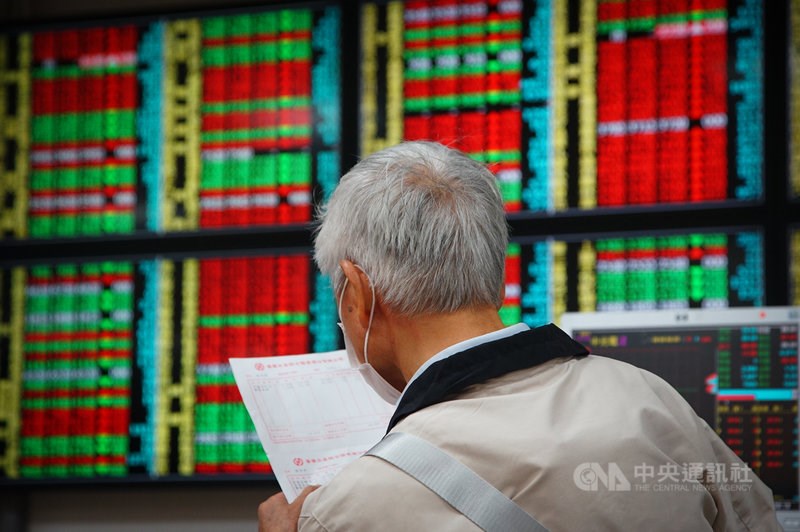 Taipei, Sept. 20 (CNA) Turnover on the local equity market is expected to pick up after trading resumes Wednesday following the current four-day Mid-Autumn Festival weekend if uncertainty about market developments in the United States fades, according to analysts.
Chu Cheng-chi (朱成志), chairman of Marbo Securities Consultant Co., said the money supply in the local market is sufficient and after the long weekend ends, investors are expected to return to the trading floor.
Chu said that after the long weekend, if uncertainty over the U.S. market eases, many investors including those who day trade are expected to return, which means turnover is likely to rebound.
"Under such circumstances, there is no need to worry about a further decline in turnover," Chu said.
Last week, the average daily turnover on the Taiwan Stock Exchange stood at NT$269.59 billion (US$9.73 billion), the lowest level since the beginning of this year. Analysts attributed the thin trading volume to concerns that the U.S. Federal Reserve might tighten monetary policy after an upcoming policymaking meeting this week.
Allianz Global Investors said investors should pay close attention to the upcoming policymaking meeting scheduled by the U.S. Federal Reserve for Tuesday and Wednesday for more clues about when the U.S. central bank will start to downsize its bond purchases and when a rate hike cycle will begin.
Any move or information from the Fed will move the global financial markets, Allianz said.
On Sept. 16, turnover dipped to the lowest daily level of NT$242.58 billion before recovering to NT$316.46 billion on Sept. 17, when last-ditch selling focused on large cap stocks, in particular contract chipmaker Taiwan Semiconductor Manufacturing Co. (TSMC).
The selling pushed up the trading volume before index adjustments by the FTSE took effect after market close.
The Taiex, the weighted index on the Taiwan Stock Exchange, fell 197.78 points or 1.13 percent from the previous week to close at 17,276.79 on Sept. 17, one day before the beginning of the four-day Mid-Autumn Festival holiday.
Many local investors are involved in day trading, which refers to buying and then selling the same stock or selling and then buying the same stock during a single session, Chu said, so turnover could grow after the long weekend.
According to Chu, although turnover on Sept. 16 was thin, day trading accounted for 42 percent of the total as investors showed strong interest in raw materials stocks.
Capital Securities Consultant analyst Liao Chien-yu (廖健佑) agreed with Chu, saying that whether the Taiex will move up or down when trading resumes, turnover will increase as many investors return.
However, Alex Huang (黃國偉), an analyst with Mega International Investment Services Corp., said since the local financial authorities have tightened their monitoring of a big swing in many stocks favored by local day trading investors, he doubts turnover will increase significantly after the long weekend.
Due to the close monitoring of day trading, Huang said interest in Evergreen Marine Corp., Yang Ming Marine Transport Corp. and Wan Hai Lines Ltd., which used to be the three main stocks in day trading, has decreased so unless local day trading investors can find new stocks, large trading volume growth is not expected to happen.
Growing interest from foreign institutional investors will lend support to the Taiex after the long weekend, said Yeh Hsien-wen (葉獻文), fund manager of the Prudential Financial High Growth Fund.
Despite a fall in the Taiex last week, foreign institutional investors registered a net buy of NT$4.47 billion worth of shares on the main board for the week, down from a net buy of NT$27.62 billion the previous week.