Nordic countries share sustainable solutions with Taiwan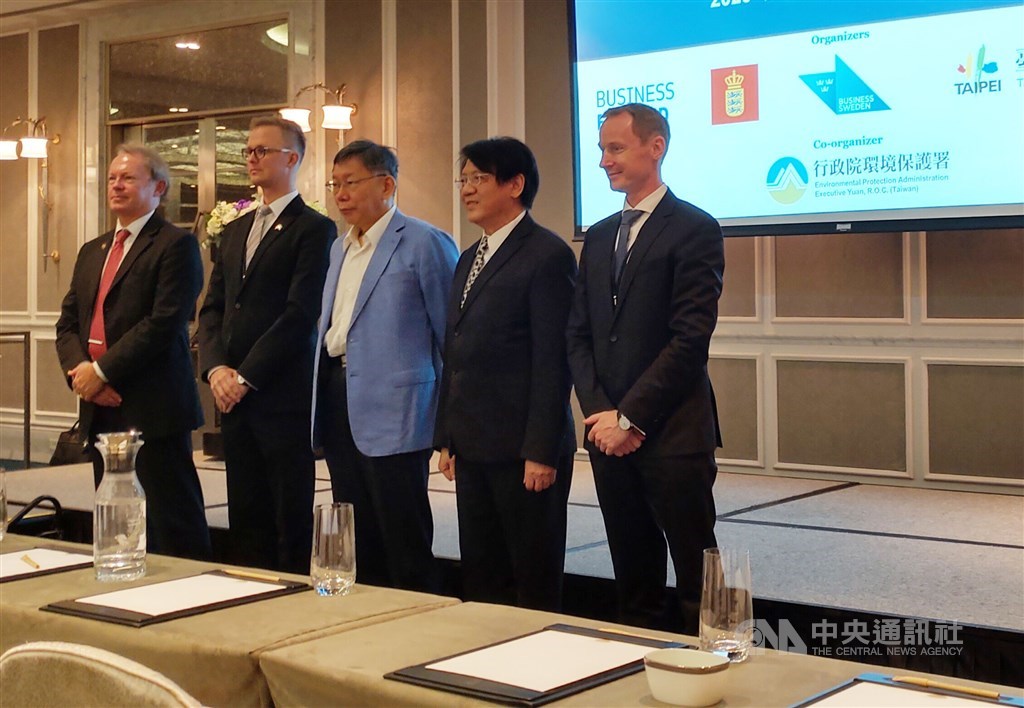 Taipei, Nov. 26 (CNA) The representative offices of three Nordic countries in Taiwan held a forum on Thursday to facilitate cooperation in sustainable energy and environment with Taiwan on building a sustainable society.
The 2020 Nordic Sustainable Energy and Environment Forum, organized by Business Sweden, Business Finland and the Trade Council of Denmark in Taipei, was held for the second time after a successful inaugural edition in November last year.
It was co-organized by Taipei City Government and Taiwan's Environment Protection Administration this year.
Finnish Representative Mikko Karppinen said during his opening remarks that there are plenty of opportunities for Taiwan and the Nordic countries to cooperate with each other as Taiwan has worked hard to transform itself into a circular economy in recent years.
Danish Representative Bo Mønsted told participants at the forum that the Nordic countries see sustainability as a driver of growth and called on the private sector to partner with the public sector to realize the United Nations' Sustainable Development Goals.
Swedish Representative Bengt Carlsson said he is optimistic at the prospect of Taiwan-Nordic countries cooperation as the number of Nordic companies at the forum increased to 10 from last year's seven, while the number of Taiwanese participants grew by 50 percent to nearly 200.
Taipei City Mayor Ko Wen-je (柯文哲) and Deputy Minister of Environmental Protection Tsai Hung-teh (蔡鴻德) also attended the event.
The two Taiwanese officials said that both sides have a lot to learn from each other and expressed hope that more cooperation can be achieved between Nordic companies and local industries in sustainable urban development.
The forum covered topics ranging from renewable energy and energy efficiency, to smart waste management, smart and sustainable building in sessions where Nordic companies presented their sustainable solutions.
According to the organizers, Denmark, Finland and Sweden are among the top four sustainable countries in the world, citing the latest ROBECO's Country Sustainable Ranking released in April 2020.