Largan Q1 net profit up over 20% year-on-year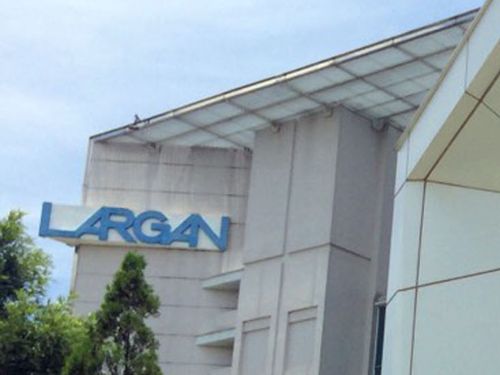 Taipei, April 13 (CNA) Taiwan-based Largan Precision Co., supplier of smartphone camera lenses to Apple Inc., saw its net profit for the first quarter of this year rising more than 20 percent from a year earlier.
Despite weaker-than-expected global demand for iPhones, Largan benefited from efforts made by international Android brands to report a better bottom line for the January-March period, market analysts said.
In the first quarter, Largan reported NT$5.05 billion (US$164 million) in net profit, up 26 percent from a year earlier, with earnings per share at NT$37.68, compared with NT$29.96 over the same period of last year and NT$48.29 in the previous quarter, the company said in a statement released earlier this week.
On a quarter-on-quarter basis, however, Largan's net profit fell 22 percent on the back of the slow-season effect, according to data compiled by the company.
In the three-month period, Largan's consolidated sales stood at NT$9.82 billion, up 11 percent from a year earlier but down 21 percent from a quarter earlier, the data indicates.
Largan said its gross margin, which reflects the difference between revenue and cost of goods sold, rose 0.84 percentage points from a year earlier to 64.24 percent in the first quarter. The first- quarter figure was down 5.2 percentage points from a quarter earlier, Largan added.
In the first quarter, 20 megapixel lenses or more advanced ones, which command a higher profit margin, accounted for 20 percent-30 percent of its total sales, while 10 megapixel lenses made up 50 percent-60 percent and 8 megapixel lenses represented 10 percent-20 percent, Largan said.
Largan got a boost from solid demand for Android smartphones in March, which helped the company reverse a slowdown seen in the previous months, analysts said.
In March, Largan's consolidated sales rose 55.02 percent from a month earlier to NT$3.93 billion, better than a previous market expectation.
Judging from the orders Largan has secured, CEO Adam Lin (林恩平) said he expects that revenue for April will beat March's and that the figure in May will rise further. Lin said he is upbeat about Largan's performance in the second quarter.
Lin said the company's efforts to diversify its customer portfolio have paid off, hinting that the efforts offset the impact resulting from slower sales of iPhones.
Lin said Largan has been investing in new technologies, some of which have been adopted by customers and are expected to make contributions in the future.