CORONAVIRUS
/
2020 Yonex Taipei Open badminton tournament canceled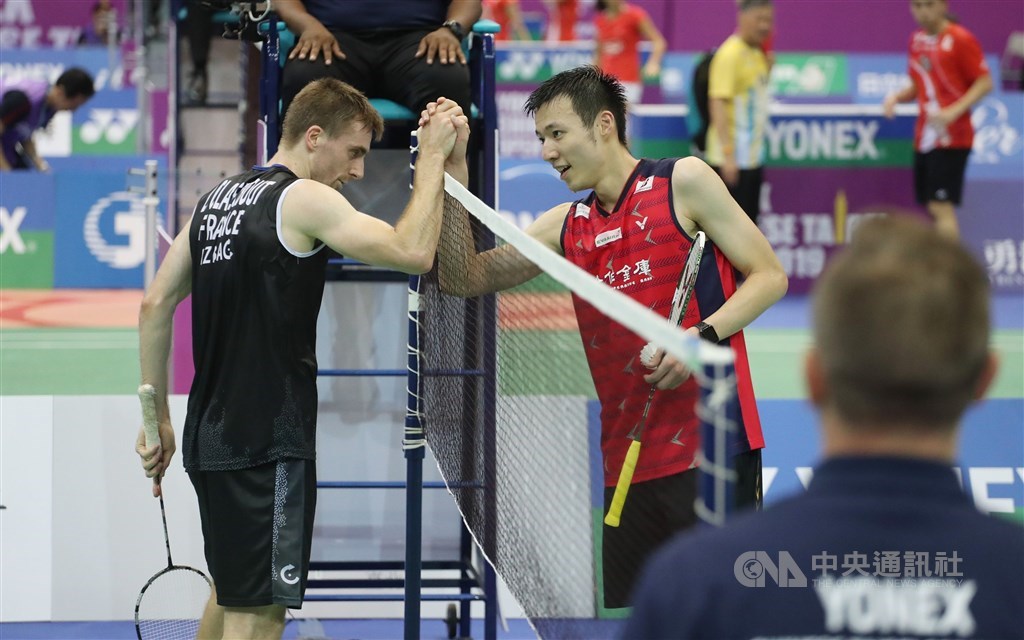 Taipei, July 29 (CNA) The 2020 Yonex Taipei Open badminton tournament has been canceled to ensure the safety of the fans and players due to the rise in new COVID-19 cases around the world, the organizers said Wednesday.
The impact of the pandemic has created difficulties in successfully hosting the event, while total disease prevention cannot be achieved, the Chinese Taipei Badminton Association said in a statement.
Globally, COVID-19 has infected 16,701,684 people in 187 countries and regions, including 4,436,478 in the United States, 2,483,191 in Brazil, 1,483,156 in India, 823,515 in the Russia, and 459,761 in South Africa, with a total of 659,892 fatalities, according Taiwan's Central Epidemic Command Center (CECC) statistics Wednesday.
International teams also voiced their concerns about regulations formulated by the CECC, which require international players be kept in quarantine for five days on entering the country before they are tested, and are only allowed to leave if they test negative again after staying a total of 14 days in the country.
Badminton Association of Malaysia General Secretary Dato Kenny Goh Chee Keong said July 25 that his association would not send a team if Taiwan enforces a "two-week mandatory quarantine" for international players.
World No. 7 Malaysian mixed doubles pairing Peng Soon and partner Goh Liu Ying, who were semi-finalists at the Taipei open last year expressed their support for the decision.
"Our stand is the same as the BAM (Badminton Association of Malaysia). If we're needed to undergo a 14 day quarantine upon arrival, then most likely we're not going," Peng Soon said to English-language Malaysian newspaper The Star on July 26.
Furthermore, funding for the tournament also faced difficulties because corporate sponsors have either pulled out or reduced their financial sponsorship because of the pandemic, the Chinese Taipei Badminton Association said.
"The cost of hiring international referees and quarantine-related expenses have become increasingly difficult, hence the cancellation of the tournament this year, which came as a last resort," the Chinese Taipei Badminton Association said.
The canceled BWF Super 300 tier 2020 Yonex Taipei Open was scheduled to be held Sept. 1-6 in Taiwan's capital with a total purse of US$500,000, according to the BWF website.
View All