Rafter missing after falling overboard in Wulai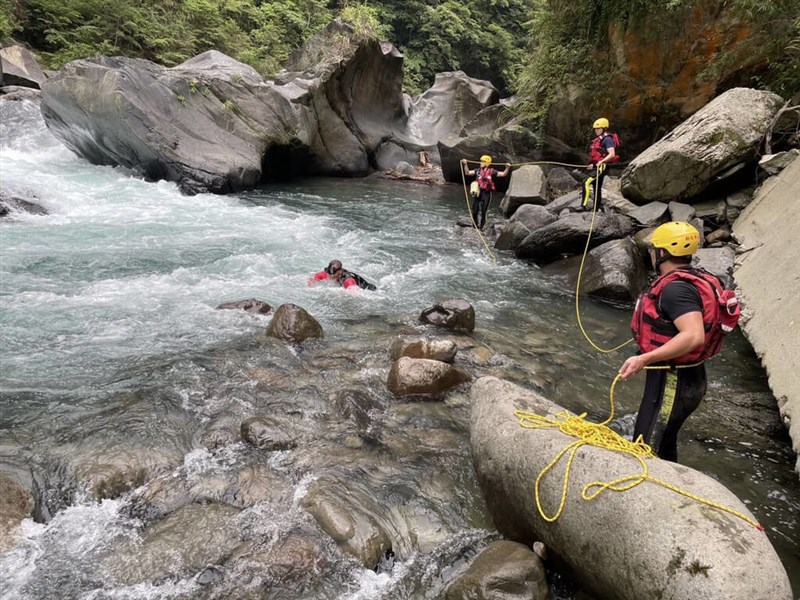 New Taipei, June 4 (CNA) A 28-year-old man went missing Sunday after falling overboard while whitewater rafting on a river in Wulai District in New Taipei.
The man, surnamed Lin (林), was reported missing at 12:10 p.m. Sunday, police and firefighter sources said.
Lin went whitewater rafting with a male and female friend, surnamed Wu (吳) and Chao (趙), respectively, on Wulai's Nanshi River, and they all were navigating their own rafts during the outing, the authorities said.
Soon after setting off from under Wulai's Fushan No. 1 Bridge, however, Lin fell overboard and went missing.
A search and rescue mission for Lin was launched and a barrier was set up downstream to prevent him from floating away.
But though Lin was wearing a safety vest, rescue personnel were only able to retrieve his raft and safety vest, firefighters said.
The search was called off at 5:30 p.m. Sunday afternoon due to heavy rain, lightning and a lack of light, firefighters said, but indicated it will continue Monday morning.