Cabinet approves draft bill to make TRA a state-run corporation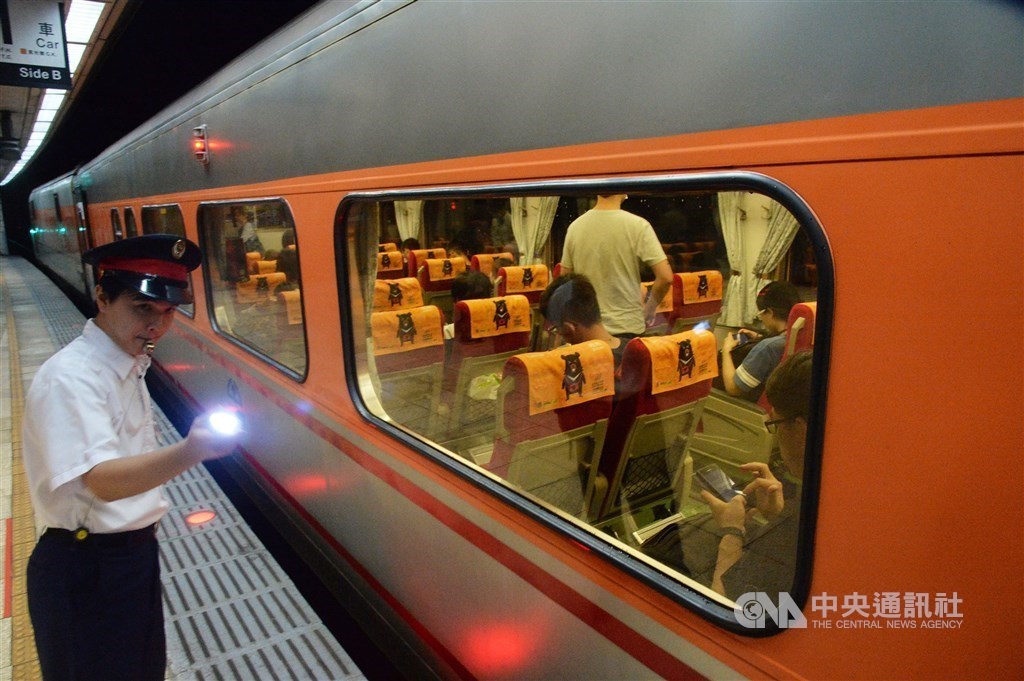 Taipei, March 3 (CNA) The Cabinet on Thursday approved a draft bill that seeks to convert Taiwan Railways Administration (TRA) into a state-run corporation, as part of the government's wider efforts to reform the debt-ridden, antiquated agency.
The draft bill stipulates that TRA will be run solely by the government, and a fund will be established by the Ministry of Transportation and Communications (MOTC) to take over TRA's short-term debt of NT$148.4 billion (US$5.3 billion). In the process, there will be no layoffs at TRA, the draft bill states.
Submitted by the MOTC on Feb. 25, the draft bill was given the green light during a weekly Cabinet meeting and now has to be sent to the Legislature for review.
In an online interview with Z.media after the Cabinet meeting, Minister of Transportation and Communications Wang Kwo-tsai (王國材) said the conversion plan would create a chance for the regeneration of TRA, which is currently an agency under his ministry.
As part of the process, Wang said, all debts incurred by TRA as a result of infrastructure expenses and government policies would be assumed by the government.
When Wang took office last April, he said his top priority was to achieve TRA's reorganization in three years, amid public calls for comprehensive reform of the agency following two deadly train accidents in 2018 and 2021.
At a news conference Thursday following the cabinet meeting, Deputy Minister of Transportation and Communications Allen Hu (胡湘麟) said the new plan will help TRA deal with the challenges it is facing in a rapidly changing environment and improve its safety management and operations.
Debt-ridden agency
As of the end of last year, TRA had accumulated NT$420.801 billion in debt, according to its Director-General Du Wei (杜微).
He said NT$148.447 billion in short-term debt will be paid from the new government fund, while NT$65.408 billion in pension-related debt will be assumed by the company and paid in installments from the MOTC's annual budget.
Either the new entity or the government will take over TRA's deferred liability of NT$190.974 billion, while the NT$15.972 billion that it needs to pay other companies to ensure operation will be disbursed as normally regulated, Du said.
Meanwhile, following consultations with experts, a new fare structure will be devised in August for TRA travel, he said.
The TRA reform plan, however, has encountered opposition from the agency's labor union, which has been threatening to stage a protest by 3,000 of its members in late March.
Union's opposition
The union said it was not consulted before Wang put forth the draft bill, which fails to address the core problems facing TRA.
In a statement issued Tuesday, the union said Wang had not delivered on the promises made by the government in 2003.
The union argued that all TRA debts should be handled by the government, and its real-estate assets should be retained for future development.
Except for the short-term debt of NT$148.447 billion, TRA's other deficits are not addressed in the draft bill, nor does it give any guaranties for TRA employees' salaries, promotion or pensions, the union said, adding that its members see no future in the current reform plan.
The union said it will submit its own version of the draft bill to lay out a better future for TRA.
Update
April 24: TRA head confirms service suspension on Labor Day due to union protest